Recovering Billingsley faces hitters for first time
Phils depending more on right-hander with Lee's future uncertain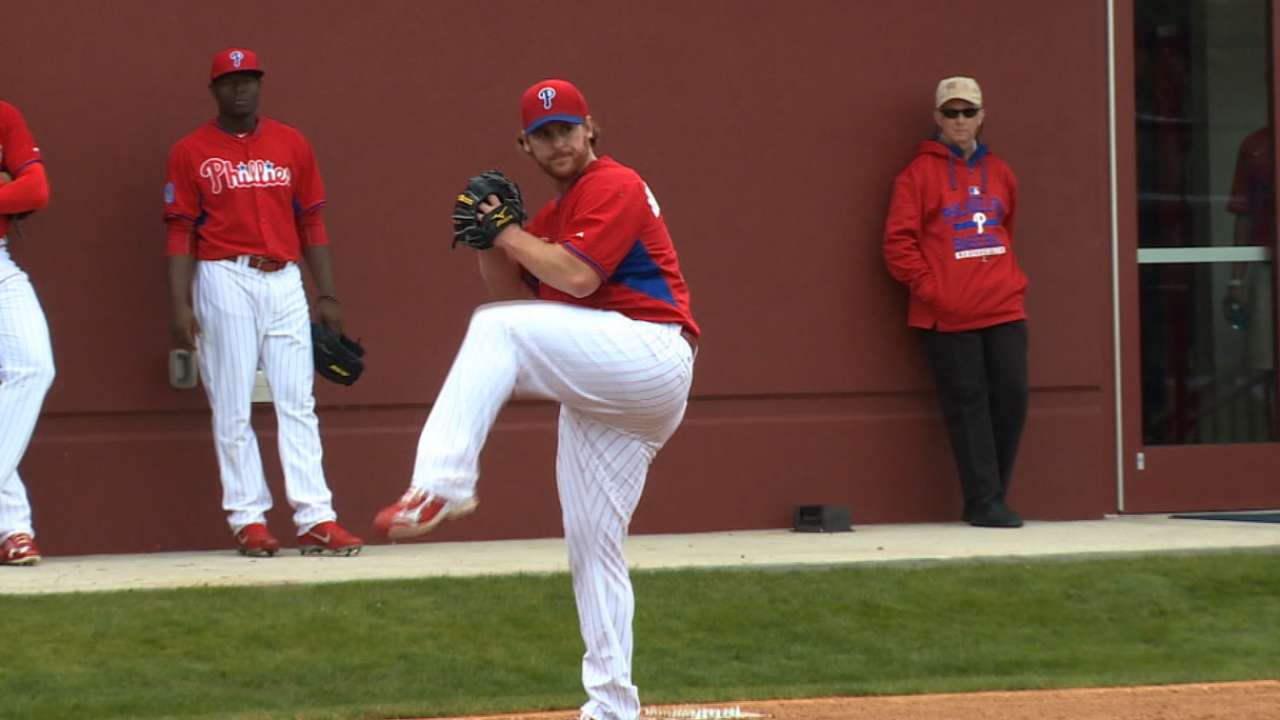 CLEARWATER, Fla. -- The Phillies are not terribly optimistic Cliff Lee can pitch without pain in his left elbow, which makes Chad Billingsley's recovery from a pair of right elbow surgeries even more important.
Billingsley, 30, took another step forward Tuesday when he faced hitters in a bullpen session at Carpenter Complex. It is the first time the right-hander has faced hitters since June 8, when he was making a rehab start for the Dodgers in Class A.
"I came out healthy, so it was good," Billingsley said.
Billingsley is on a five-day schedule as he prepares to start in the future. He said he is hopeful he can pitch in a Grapefruit League game before the end of the month, although if he does, it might be for just an inning or two.
Billingsley signed a one-year, $1.5 million contract following Tommy John surgery in 2013 and a second elbow surgery in 2014. The Phillies signed him because they lack starting pitching depth, which became more evident following news Tuesday that Lee will have to try to pitch with a tear in his common flexor tendon in his left elbow, if he can pitch at all.
But Billingsley is not expected to be ready to join the Phillies' rotation until late April at the earliest, assuming he remains healthy and pitches effectively.
"I'm getting into that routine and getting ready for the next step," Billingsley said.
Todd Zolecki is a reporter for MLB.com. This story was not subject to the approval of Major League Baseball or its clubs.