Floyd reinjures elbow, might need surgery again
Francona feels for Tribe right-hander, who had season-ending stress fracture in June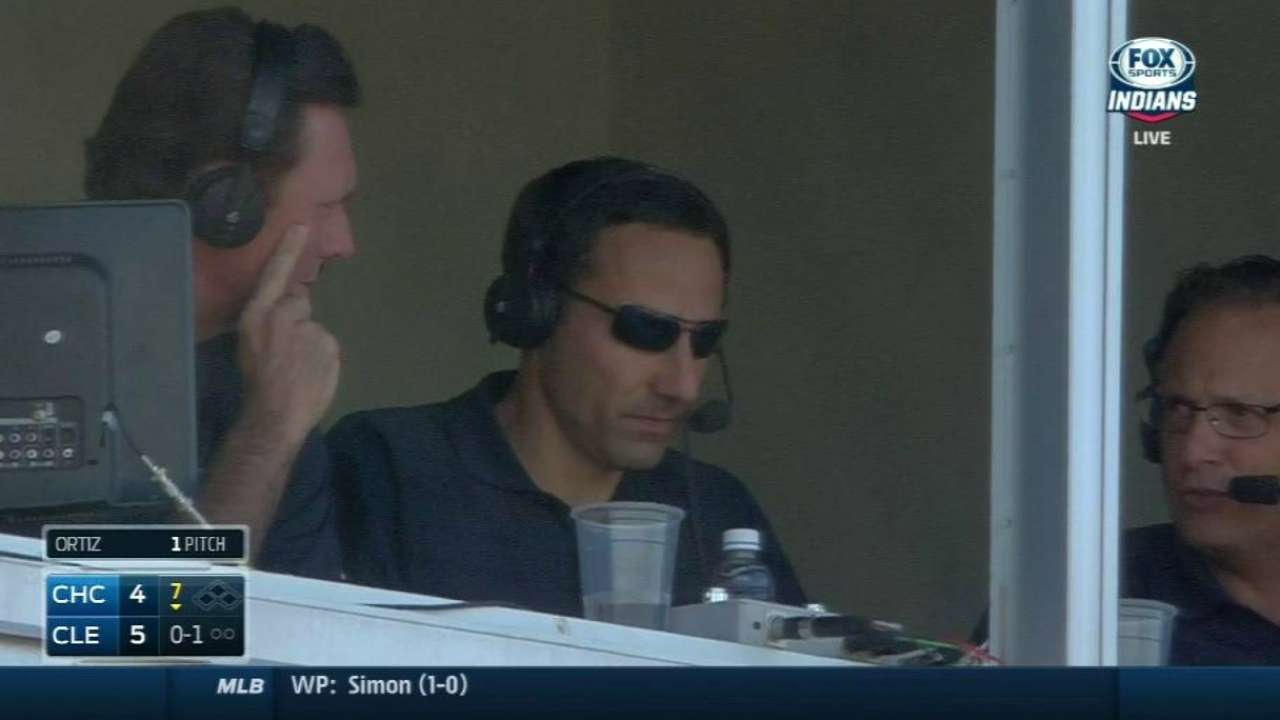 GOODYEAR, Ariz. -- The worst-case scenario for Indians starter Gavin Floyd emerged Tuesday with the announcement from the club that he has reinjured the stress fracture in his right elbow that ended his 2014 season.
Floyd, who originally sustained the injury last June while with the Braves and underwent surgery to repair the damage, will work with the Indians' medical staff to determine the best option for the right-hander, which might include another surgical procedure.
"That was a tough pill for him to swallow this morning, I'm sure," Indians manager Terry Francona said. "He had done his rehab so diligently. He did everything, came out early, worked hard. He was so ready, and I think he felt really good about things. So it's kind of like you get punched in the stomach."
Signed to a one-year, $4 million deal plus incentives as a free agent this winter, the 32-year-old Floyd was going through his throwing program this spring, but he shut down his most recent session. Things had been going smoothly to start the spring, which was encouraging since Floyd had undergone surgery June 25 to stabilize the fracture in his elbow, sustained June 19 in a start for the Braves against the Nationals.
After Floyd reported "vague" discomfort in the arm that was being felt in different spots, it was determined that he should undergo an MRI, which revealed the fracture.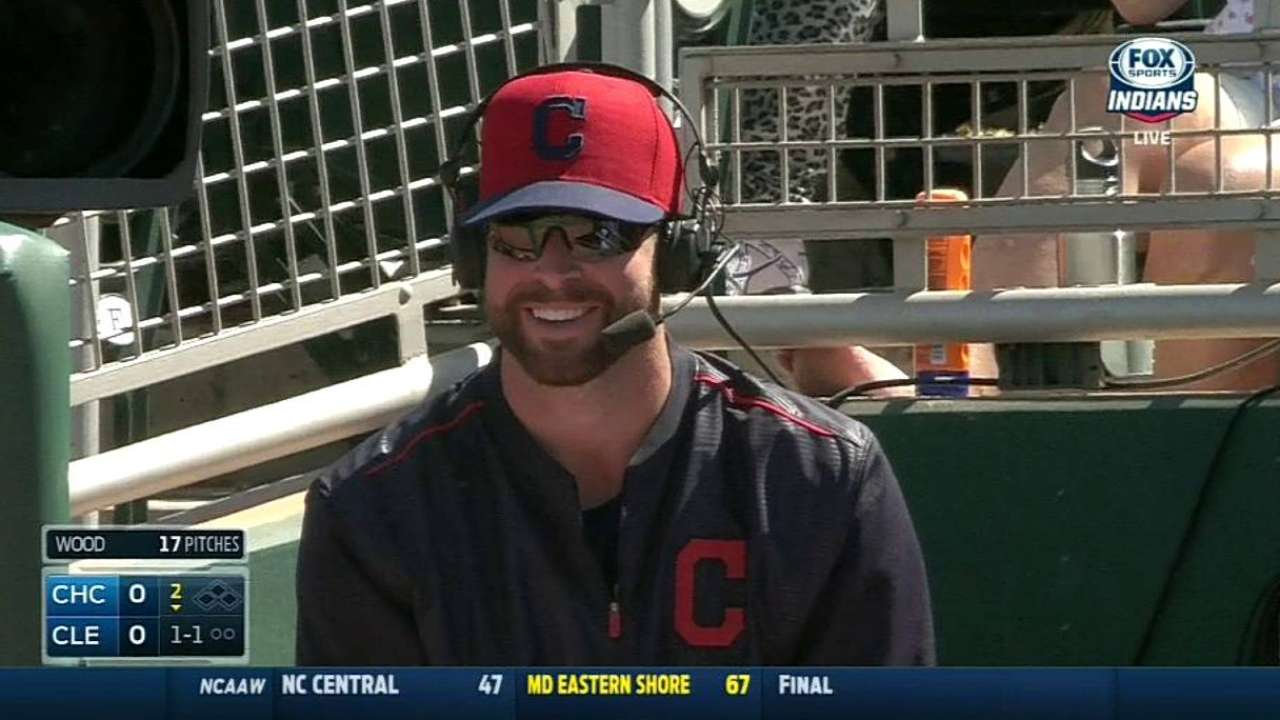 "I think we were hoping that the MRI would maybe show that you're starting to get your arm loose, some aches and pains of Spring Training, and here, go get 'em," Francona said. "To see that, I think, caught us all off guard."
The news obviously changes the competition for the last one or two spots in the rotation, moving everyone up a notch with Floyd being out "for the foreseeable future," as the club put it.
Pitching depth is something the Indians have in stock, with Corey Kluber, Trevor Bauer and Carlos Carrasco now the top three and Danny Salazar, T.J. House, Zach McAllister and Josh Tomlin as well as non-roster invitee Bruce Chen the candidates for the other two spots. Tomlin had been dealing with a "cranky" shoulder for a couple of days, but Francona said Tuesday he'll resume throwing Wednesday and could be ready to go this weekend.
"When you think you have a lot [of pitching] in December or too much, go get more. It's kind of the nature of the game," Francona said.
Floyd was signed and developed by the Phillies, making his Major League debut with them in 2004 before being traded to the White Sox in '06, becoming a mainstay of the Sox rotation the next several years. He'd been making a comeback from 2013 Tommy John surgery after signing with the Braves last year, but his injury sidelined him for the remainder of the season. Floyd left the complex Tuesday after hearing the news and was not immediately available for comment.
"Signing Gavin, we knew there had been some things in his arm before, so you always run that risk," Francona said. "From a team standpoint, I think we'll be just fine. Today's a day where you're thinking more personally about Gavin than other things."
What Francona thinks, and hopes, is that Floyd will get through this latest injury battle and return to the mound.
"You take your breath away for a minute, but then it comes back, and I think in his case, it'll come back," Francona said. "It's a lot to ask, but I think if he wants to pitch in the Major Leagues -- and I think he does -- he'll conquer this."
John Schlegel is a national reporter for MLB.com. You can follow him on Twitter @JohnSchlegelMLB. This story was not subject to the approval of Major League Baseball or its clubs.