Braves to get glimpse of Peraza's versatility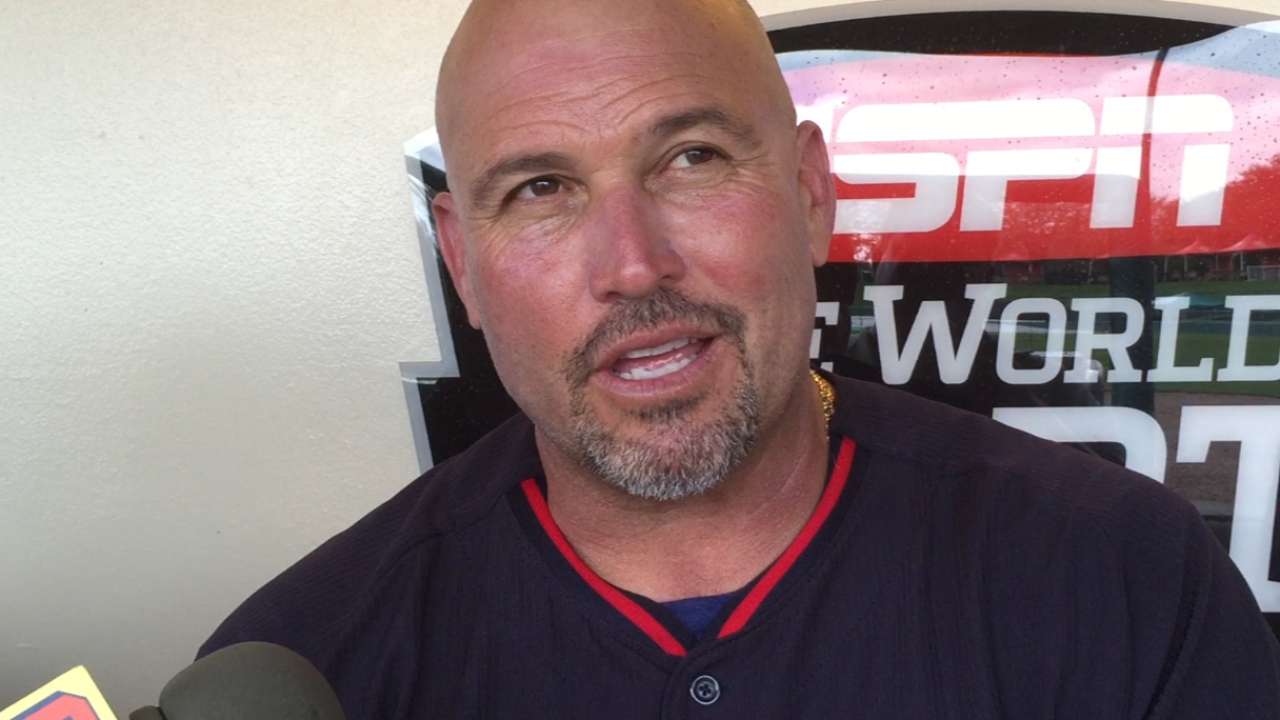 ATLANTA -- The Braves have seen enough from Jose Peraza to know he could begin his reign as their second baseman and leadoff hitter at some point this season. But over the next few weeks, the club wants to enhance the top prospect's Major League credentials by getting a feel for how versatile he might be.
"I think if you look in every camp, there are certain guys that have a lot of ability," Braves president of baseball operations John Hart said. "Even though you have [targeted for] one position, if they're young, it might get them to the big leagues a little quicker if they have some versatility."
Though his arm strength might not be sufficient enough to play shortstop on an everyday basis, Peraza could occasionally fill in for Andrelton Simmons if necessary. Thus, Peraza has taken ground balls as both a second baseman and shortstop over the past couple weeks.
But the Braves have also recently had Peraza start showing off his speed in center field. While this is a position the 20-year-old prospect might never play, he is at least giving the club a sense of whether he could fit that role if necessary.
"It's not that we're looking to change his position," Hart said. "We're just looking for versatility. At some point, if we have an opening up here, maybe it's not as an everyday guy. Maybe it's a guy that can play multiple positions. So I think we're using the time here to acclimate him to multiple spots, because he's such a talented guy."
Mark Bowman is a reporter for MLB.com. This story was not subject to the approval of Major League Baseball or its clubs.