Who will lead off for Nationals with Span out?
Williams identifies young outfielder Taylor, Rendon, McLouth as leading candidates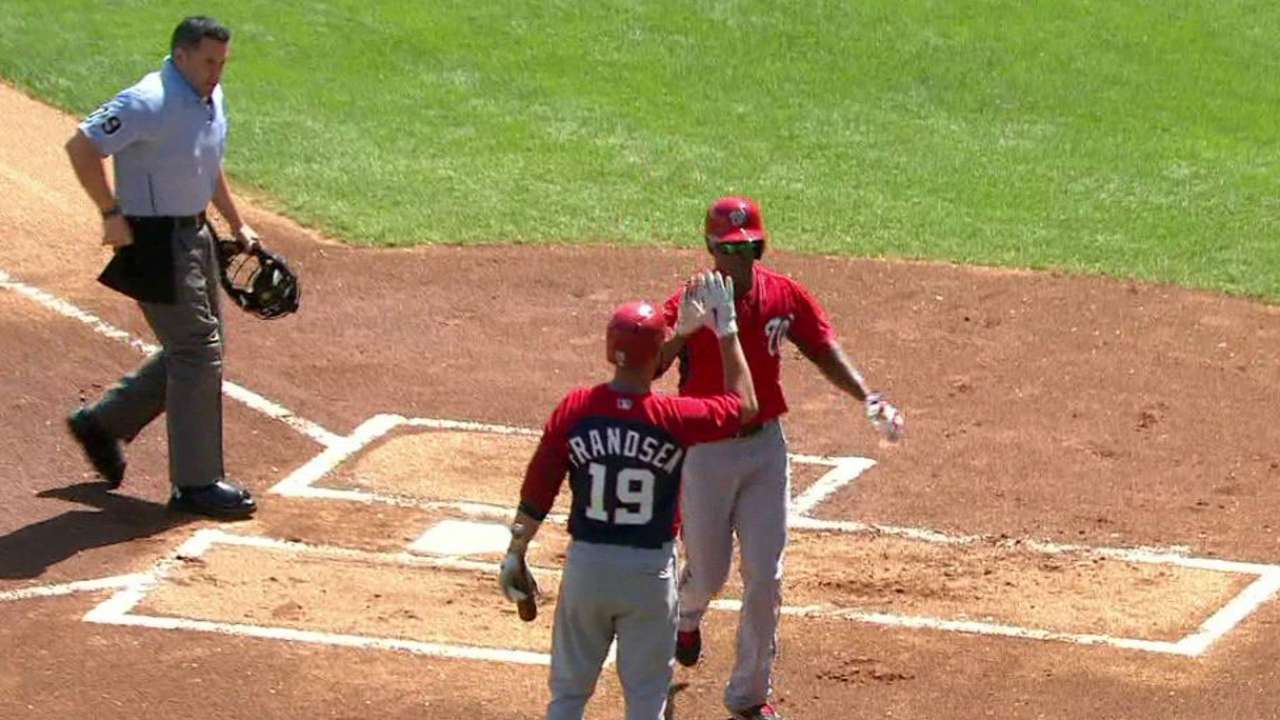 JUPITER, Fla. -- Trying to replace Denard Span presents various challenges for the Nationals, one of which is who will fill the center fielder's role in the leadoff spot.
Prior to Tuesday's game against the Marlins, Nationals manager Matt Williams named three players -- Michael Taylor, Anthony Rendon and Nate McLouth -- who he believes could occupy Span's spot at the top of the lineup. Span is expected to miss four to six weeks after having surgery on his right core muscle.
"We have a number of guys, good guys that have the ability to get on base for us, create a little bit of havoc and set our lineup in motion," Williams said.
Replacing Span's production will be no easy task. His .302 batting average led the team in 2014, and he set a career high with 184 hits and 31 stolen bases.
Washington's leadoff hitter could depend on the opposing pitcher. With Wandy Rodriguez, a left-hander, starting for the Braves on Monday, Williams used Rendon at the top of the order, and the infielder responded by going 2-for-3 at the plate.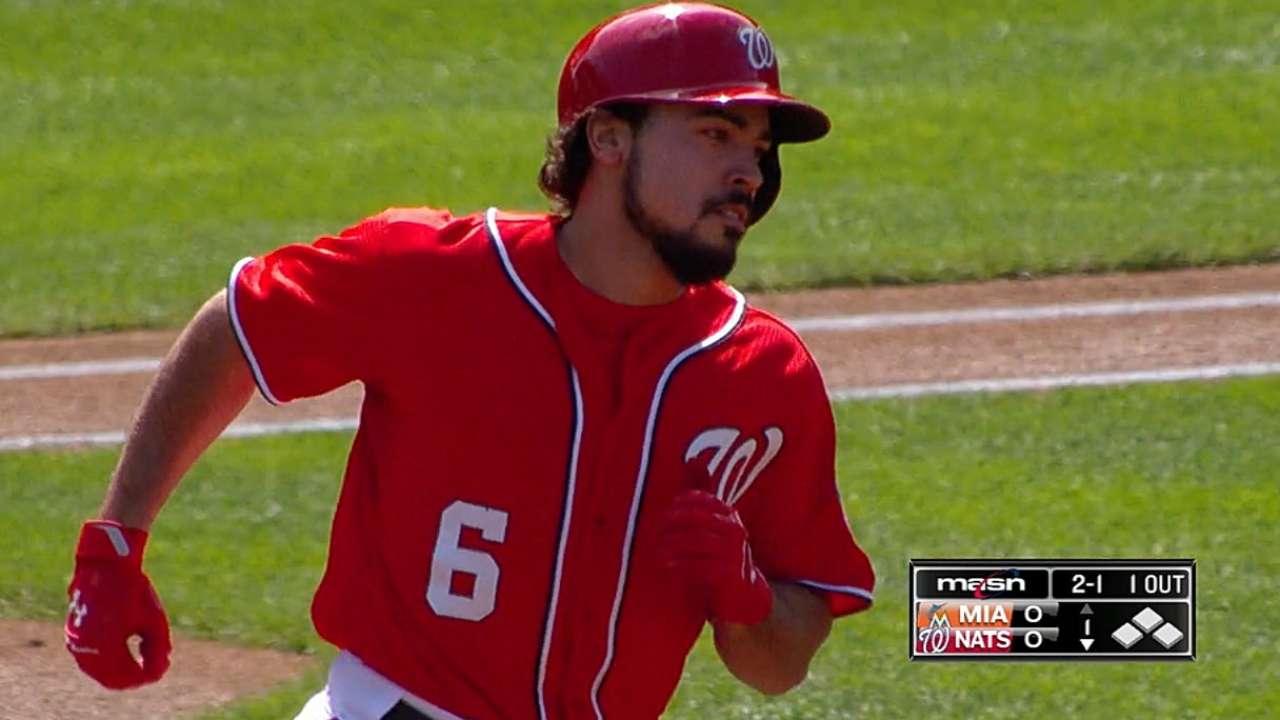 Taylor, who is expected to receive the majority of the playing time in center field, started there and batted first on Tuesday. During his brief stint in the Majors last season, Taylor started four games at the top of the order. Placing him in the leadoff spot during Spring Training maximizes the number of at-bats he gets during a game.
"He's got experience there," Williams said. "He's dynamic and can do a lot of things."
Williams expects to play Taylor often this spring, even though the outfielder is still on a throwing program after a neck injury forced him to miss a few days earlier in camp.
McLouth has yet to make his Grapefruit League debut while he recovers from right shoulder surgery.
• The Nationals announced Tuesday that they have reassigned left-hander Matt Purke to Minor League camp.
Jamal Collier is a reporter for MLB.com. Follow him on Twitter at @jamalcollier. This story was not subject to the approval of Major League Baseball or its clubs.