Bean talks acceptance in Phillies camp
MLB's Ambassador of Inclusion invited to speak to Major, Minor Leaguers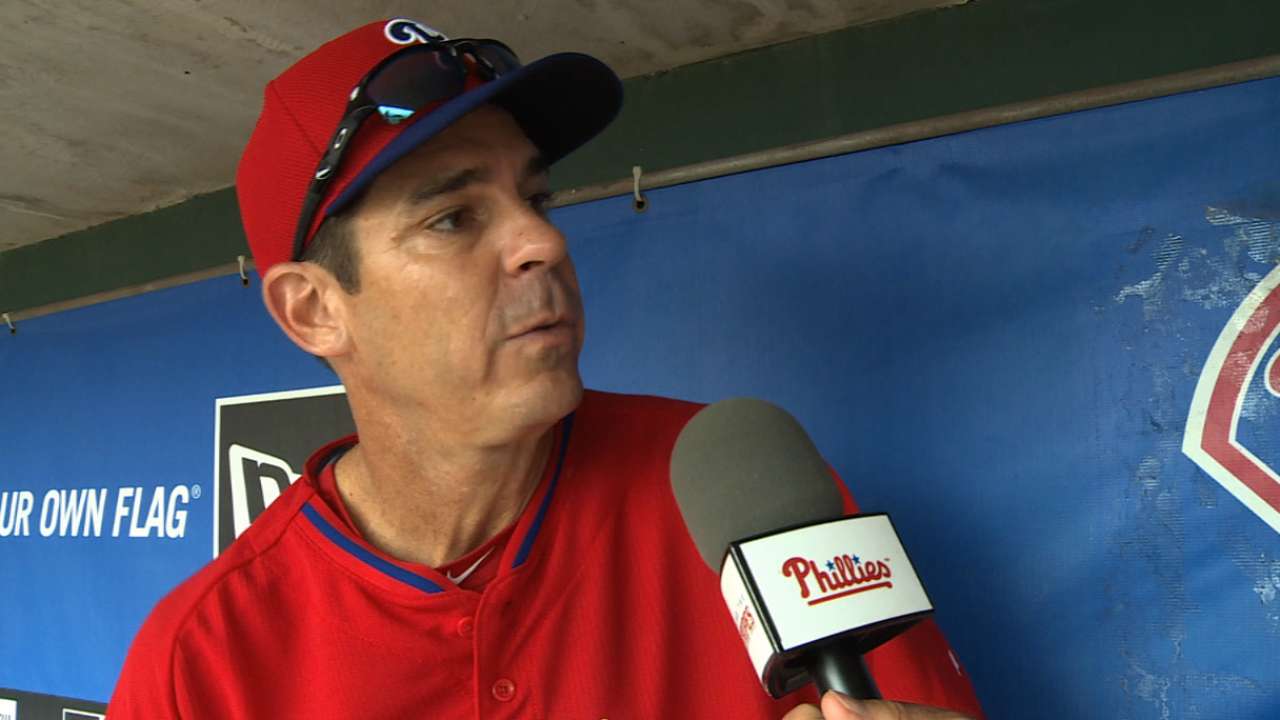 CLEARWATER, Fla. -- Billy Bean became Major League Baseball's Ambassador of Inclusion in July 2014, and the Phillies were the first team to call.
They wanted him to speak to a select group in Philadelphia, then to the team's Major League and Minor League players in Spring Training. Bean, the former big leaguer who revealed he was gay in 1999, was in camp Tuesday to do just that.
"I told the players that I'm only going to see the clubs that invited me," Bean said. "It's not mandated by [the] Office of the Commissioner.
"There's a message of complete acceptance. It doesn't mean that it's specifically to LGBT people like myself. It's for women. It's for every race, every religion. I'm sure you guys are aware … I went to see the Mets, and Daniel Murphy had some comments. I wrote that I support his opinion 100 percent, because it's vital that we have a conversation so people can grow a little bit. It's like a relationship."
Bean, who has been invited by 14 teams to speak, said this is the first camp where he spoke to both Major and Minor League players. He then got into a Phillies uniform and shagged fly balls in the outfield during batting practice. It was another way for Phillies players to talk with Bean and possibly ask questions in an informal setting.
"Today is a win for the Phillies," Bean said. "The world didn't stop spinning."
Todd Zolecki is a reporter for MLB.com. This story was not subject to the approval of Major League Baseball or its clubs.