Neshek won't be sidelined with sore right foot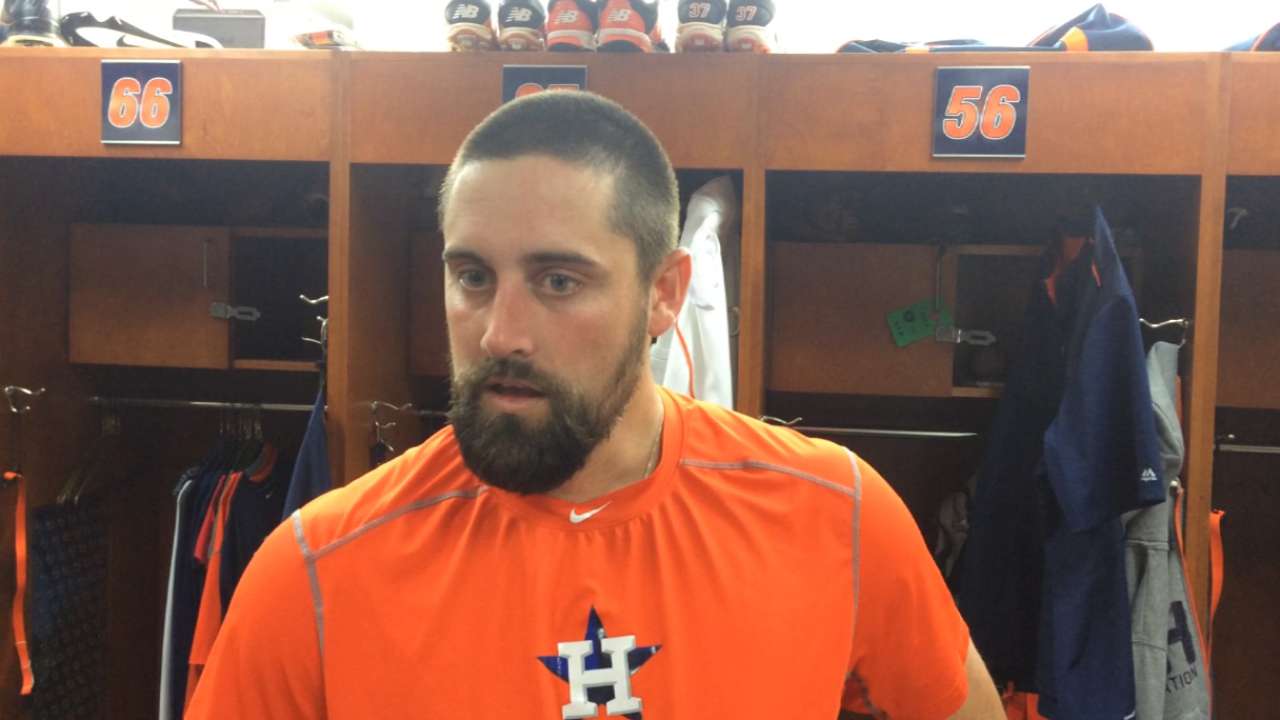 KISSIMMEE, Fla. -- Astros relief pitcher Pat Neshek was able to breathe a sigh of relief on Tuesday when the pain he had been feeling in his right foot since the first week of camp turned out to be nothing that will keep him off the mound.
Neshek underwent X-rays on Monday and an MRI on Tuesday, neither of which showed any structural damage. The Astros are going to alter Neshek's conditioning for the near future and allow him to do it inside, while keeping him on the same throwing schedule.
Neshek -- who signed a two-year, $12.5 million contract with an option -- said he felt "something in there" in the first week of spring camp, and he attributed it to a new pair of cleats that had one spike slightly too long.
"It might have been the start of a small cracking maybe, which would make you back up the running or be in a boot for 10 days," Neshek said. "It's real minor, but let's cut it right now. They said I caught it at a great point, where if you catch it now, it won't get worse. That's a good thing."
Neshek said he was relieved.
"When I went in yesterday, I asked them and they said possibly it could [require] surgery and it freaked me out, but that's not the case," he said. "It's relatively minor and will take a few days to heal me up."
Neshek, 34, is coming off an All-Star season with the Cardinals in which he went 7-2 with a 1.87 ERA in 71 games. He struck out 68 batters and walked only nine in 67 1/3 innings, while saving six games.
Neshek, who has an explosive sidearm delivery, began his career with the Twins, and he missed the 2009 season due to Tommy John surgery. He appeared in 25 games for San Diego in 2011 and a combined 59 games for the A's in 2012-13.
Brian McTaggart is a reporter for MLB.com and writes an MLBlog, Tag's Lines. Follow @brianmctaggart on Twitter. This story was not subject to the approval of Major League Baseball or its clubs.