Up and coming: Debuts could be near for top prospects
Cubs' Bryant, Russell among highly touted players expected to hit next level soon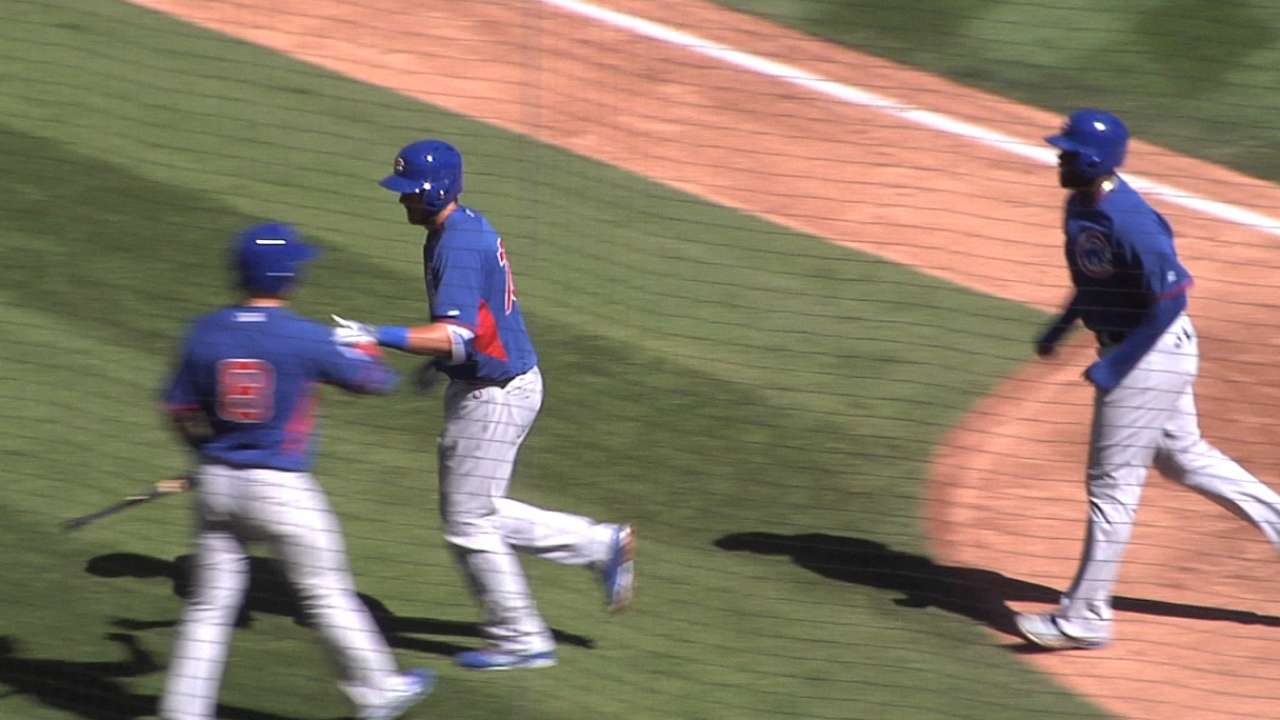 You're seeing them now, on the back fields of Arizona and Florida and in the late innings of Cactus League and Grapefruit League games. You might be seeing them in a few months in the stadiums with the third decks, too.
Some of the top prospects of Major League Baseball are about ready to ripen, and when that happens, ballyhooed big league debuts can't be too far behind. We've been hearing a lot about a select group of super-talented youngsters over the past few years while they've cut their teeth in the Minors.
Here are five who could make it to The Show at some point in 2015:
Kris Bryant, 3B, Cubs
Ranked No. 2 on MLBPipeline.com's Top 100 Prospects list, Bryant hit 43 home runs while slugging .661 and reaching Triple-A in his first full professional go-around in 2014. Third base doesn't seem set in stone in Chicago by any means, so with more defensive improvement and plate discipline, Bryant could be on the big club by the time the days get warm.
Francisco Lindor, SS, Indians
The 21-year-old Lindor fared well as a very young Triple-A player last year and has some maturing to do, but Cleveland knows he isn't too far away. He'll likely start the season in the Minors, but he's MLB.com's No. 4 overall prospect for a reason, and it wouldn't be a surprise to see him in a big league game at some point this season.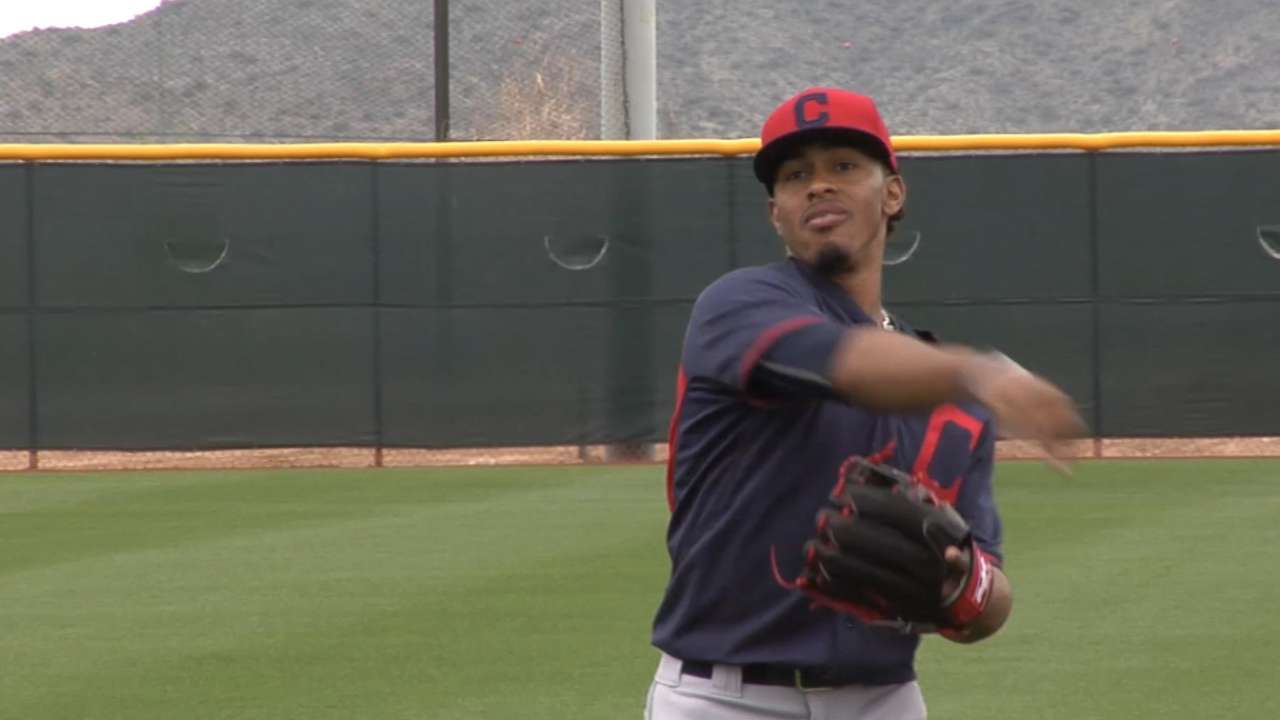 Addison Russell, SS, Cubs
Russell, MLB.com's No. 5 overall prospect, would appear to be blocked at shortstop on the North Side because of the presence of three-time All-Star Starlin Castro, but if the 21-year-old is to progress, it would create an interesting situation in Chicago. Russell could move around the infield or possibly play some outfield if he kicks open the big league door. A lot of pundits think that's going to happen this year.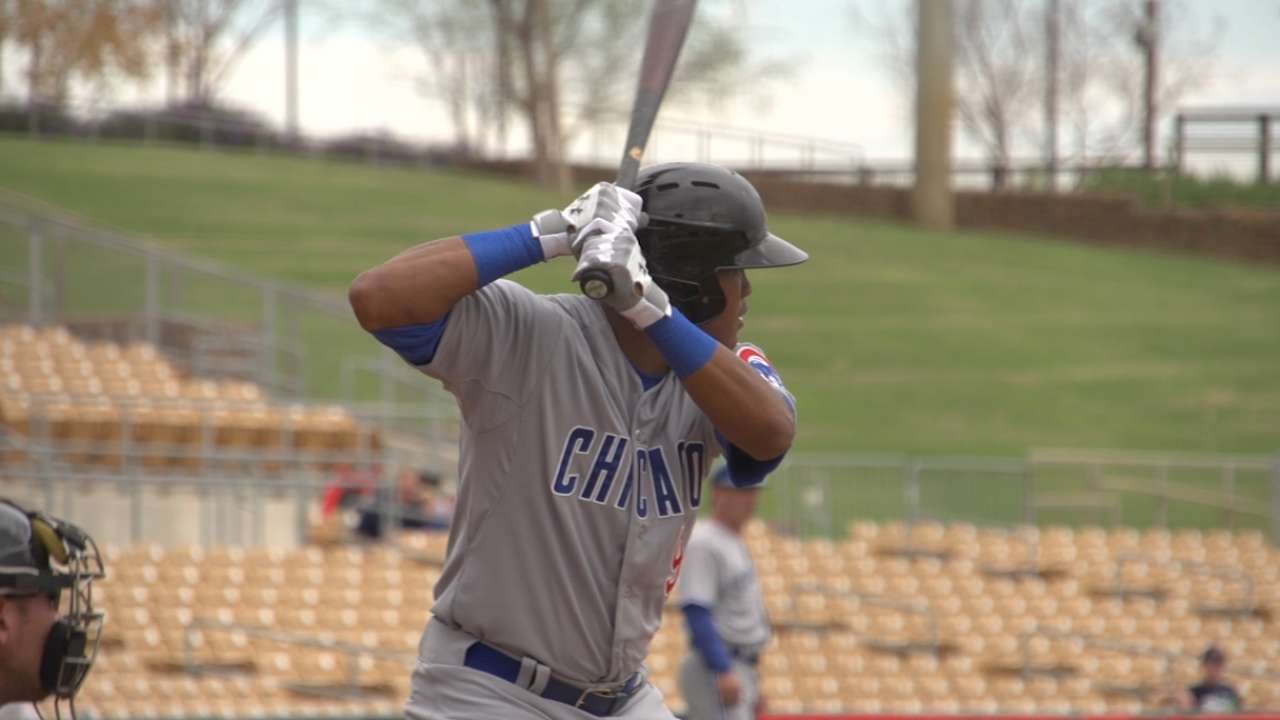 Corey Seager, SS, Dodgers
Dodgers manager Don Mattingly told reporters on Monday that he thinks Seager would be just fine if he were to open the season in the big leagues. That's probably not happening with Jimmy Rollins at shortstop, but the sentiment is clear: Seager, MLB.com's No. 7 overall prospect, can hit, and he's rocketing up the organizational depth chart. The only question seems to be when he will arrive in Los Angeles.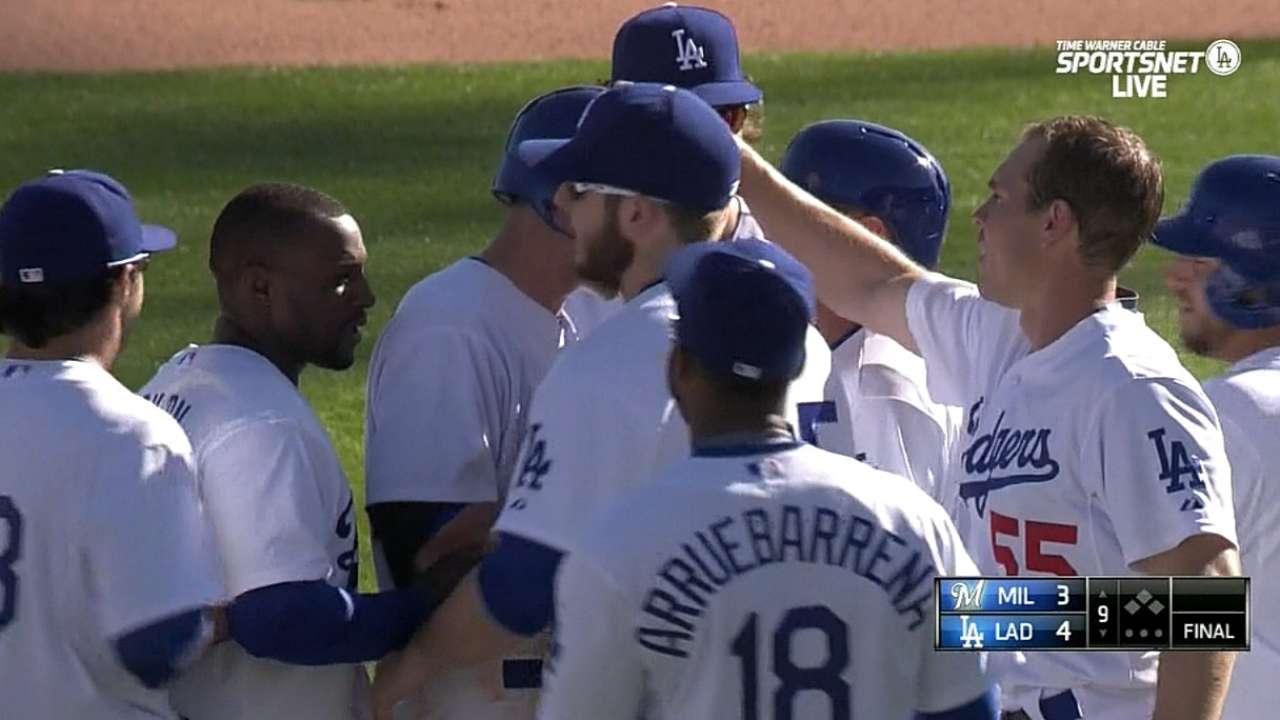 Noah Syndergaard, RHP, Mets
New York fans were waiting for the right-hander to crack the starting rotation last year, but the Mets were patient with the 22-year-old who stands 6-foot-6 and can hit 98 mph with his fastball, and he had a good second half for Triple-A Las Vegas. Syndergaard could very well begin the year near the Strip as well, but the Mets are expecting MLB.com's No. 10 overall prospect to reach Queens sometime in midsummer.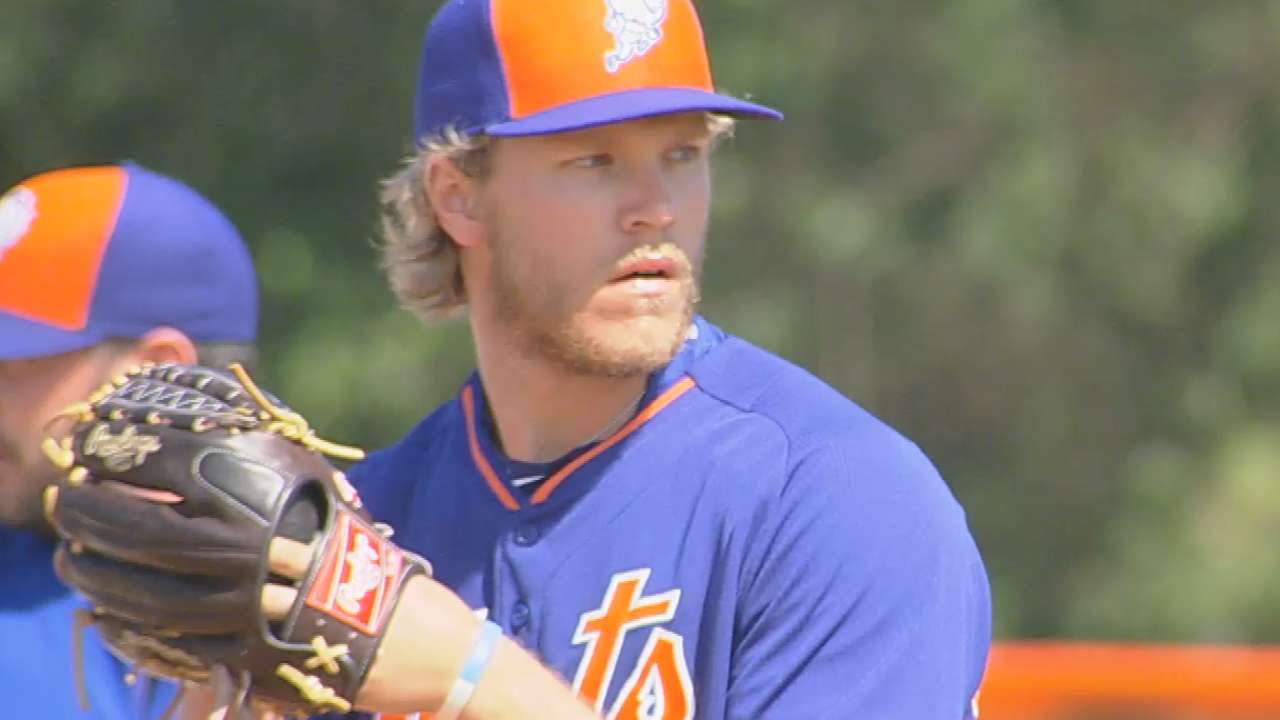 Others of note
• Carlos Rodon, LHP, White Sox
• Archie Bradley, RHP, D-backs
• Jon Gray, RHP, Rockies
• Daniel Norris, LHP, Blue Jays
• Blake Swihart, C, Red Sox
Doug Miller is a reporter for MLB.com. Follow him on Twitter @DougMillerMLB. This story was not subject to the approval of Major League Baseball or its clubs.