Nelson debuts new curveball in spring outing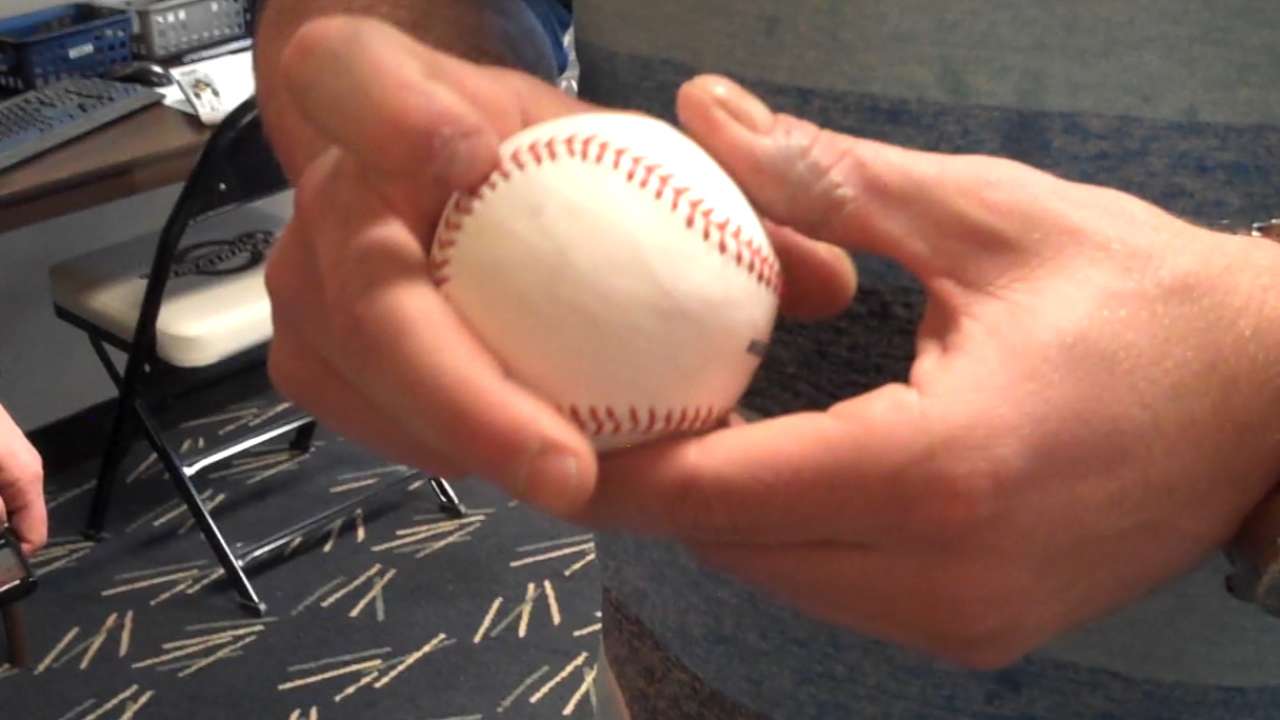 PHOENIX -- Brewers right-hander Jimmy Nelson made his Cactus League debut on Monday and wasted no time in showing off his new curveball.
The 26-year-old Nelson, on track for his first Opening Day roster as the No. 5 starter, threw three or four curveballs during a scoreless, two-inning start against the Royals on Monday. He has been working on the pitch off and on for the past three years after learning the grip from fellow prospect Hiram Burgos, and Nelson spent the offseason focused on adding it to his arsenal, which also includes a fastball, slider and changeup.
Nelson is also intent on throwing more changeups, a pitch that eluded him last year.
"It was encouraging to see those in a game," he said. "They were good pitches."
Nelson threw changeups last season while going 2-9 with a 4.93 ERA for the Brewers, but that he felt comfortable throwing curveballs on Monday was a credit to his offseason regimen.
"It's something that will help me with hitters' timing a little bit," Nelson said. "Even if it's not a strikeout pitch, it will still set up other stuff."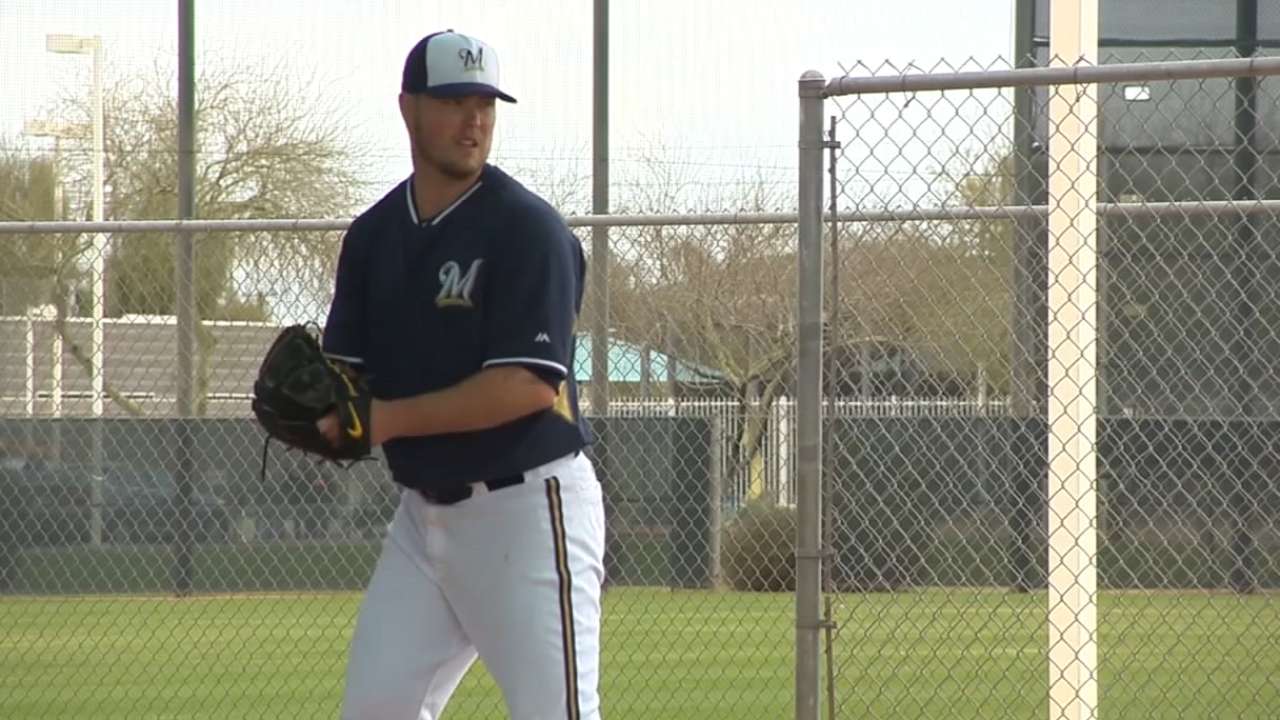 Nelson has been soliciting feedback from teammates this spring after throwing curveballs in bullpen sessions and live batting practice. Nelson has tweaked his delivery based on those responses.
The pitch was born in Double-A Huntsville, where Nelson and Burgos were teammates in 2012.
"His was a lot slower, in the low 70s [mph]," Nelson said. "I knew I wasn't going to be able to get it down that low, but I still asked him because his had good spin, 12-to-6 [movement], 'Hey, how do you throw this?' We kind of played around with it and I kept it in my back pocket. This offseason seemed to be a good time to work on it. I think it's going to be a good tool for me."
Nelson's catcher concurred.
"He threw a couple good ones. It's something for him to throw with a little more depth," Martin Maldonado said. "He must be pretty comfortable with it in order to throw it in a game. I think he can be as good [a pitcher] as he wants to be. He's got the stuff to be really good."
Nelson is on track for one fewer spring start than the rest of the rotation after tweaking his left hamstring early in camp. He's expected to be ready for his first start of the regular season, manager Ron Roenicke said.
On Monday, Nelson's legs felt fine.
"It's kind of a blessing in disguise, because it's helped me smooth out a couple of things in my delivery," Nelson said. "It's helped me pull back my effort level a good bit. I've been able to see I can get full results with less effort. ...
"That's good for me, mentally, to see that. You don't necessarily have to go out there and overpower guys every pitch."
Adam McCalvy is a reporter for MLB.com. Read his blog, Brew Beat, and follow him on Twitter at @AdamMcCalvy. This story was not subject to the approval of Major League Baseball or its clubs.