Reds thrilled with quality of rotation hopefuls
Cingrani, DeSclafani lead talented group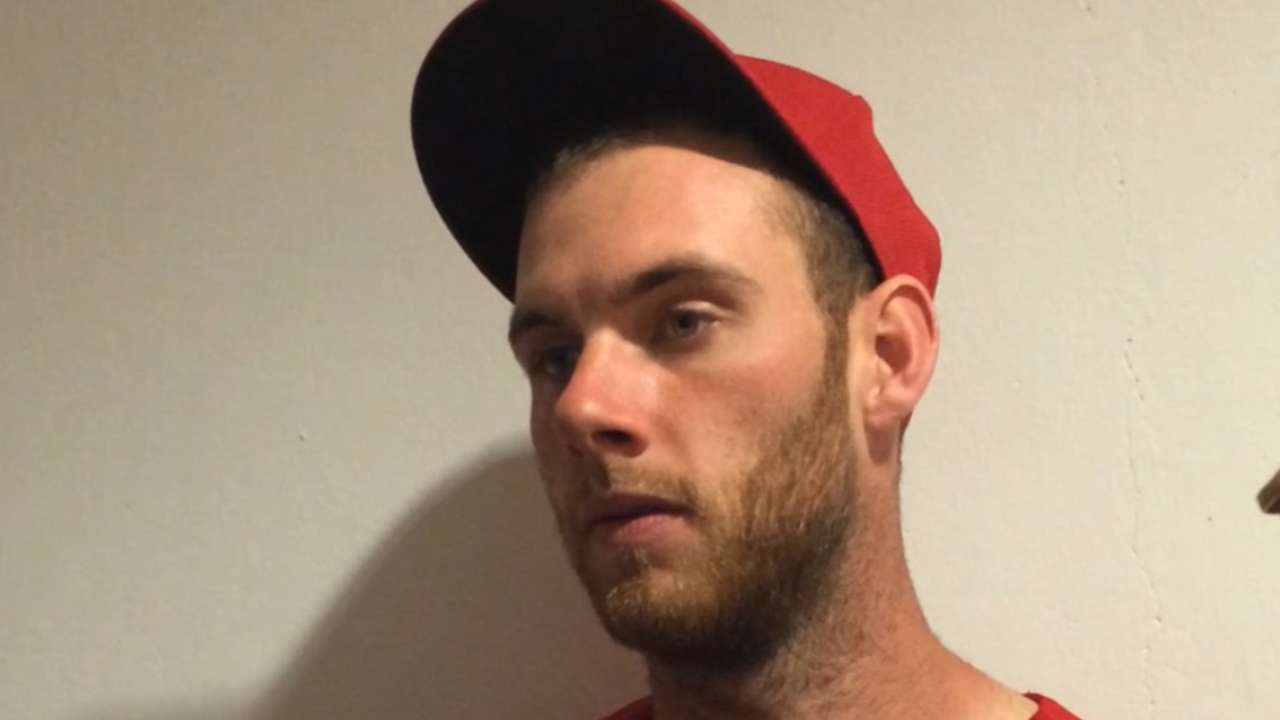 GOODYEAR, Ariz. -- The Reds have played eight games this spring and have used several pitchers that are vying for the open rotation spots. So far, they haven't been disappointed with the quality of the competition.
Reds manager Bryan Price was asked what would happen if there were too many deserving pitchers for the jobs than he had openings.
"We'd have to have four more weeks of guys pitching the way they're pitching now to have that problem. I hope we do," Price said Monday morning. "It's nice to have difficult decisions to make as opposed to last year when we broke camp, it was like, 'who's left standing?' We were picking from a much smaller group of potential quality players.
"At this point in time, we've got a great list. It would be a very difficult challenge to feel like we've got it right if we had to make our team today, because so many of these guys are performing at such a high level."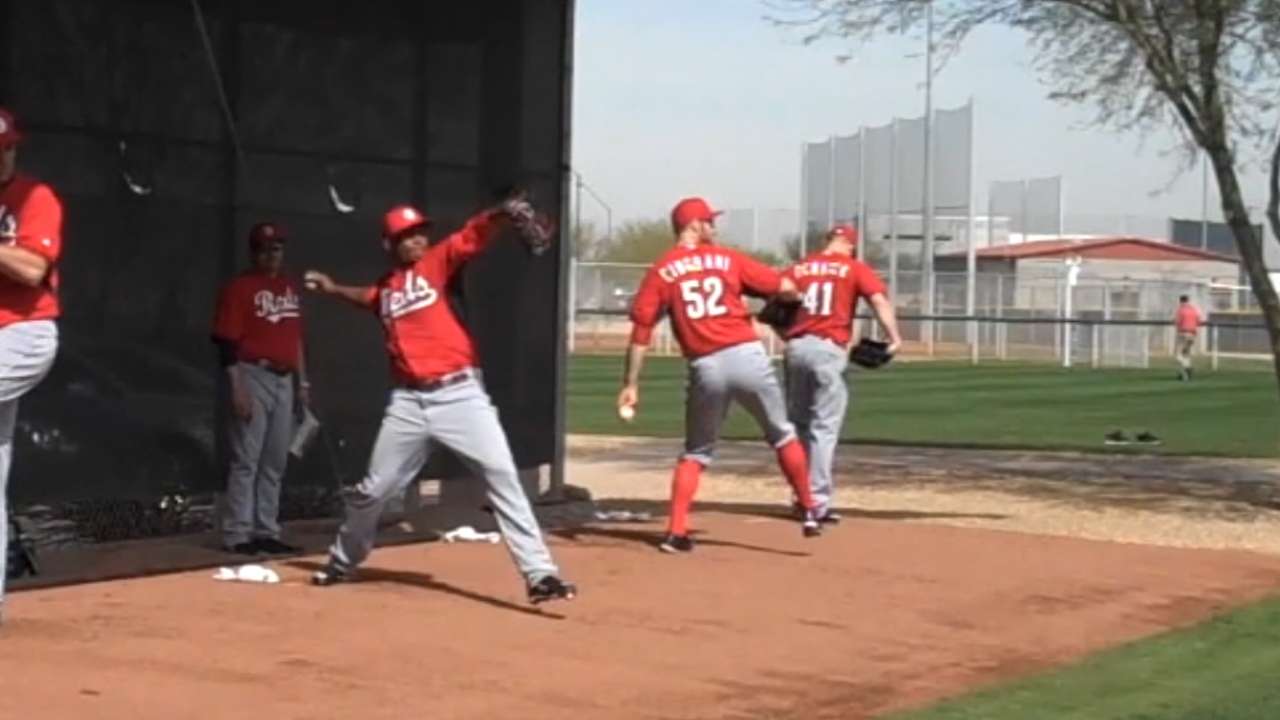 Tony Cingrani and Anthony DeSclafani were viewed as the leading contenders for the fourth and fifth spots entering camp. The Reds could likely have a brief third opening if Homer Bailey begins the season on the disabled list.
A look at the contenders:
• Cingrani pitched two scoreless innings against the Cubs on Friday and gave up two hits, with one walk and two strikeouts. It was his first game since June 19 after he missed the rest of the season with shoulder problems. Cingrani has had no health issues in camp.
• DeSclafani gave up three third-inning runs to the Angels on Monday and one unearned run over two innings in his first start. Against the Angels, he moved quickly the first two innings, but hit trouble after some soft hits and a four-pitch walk.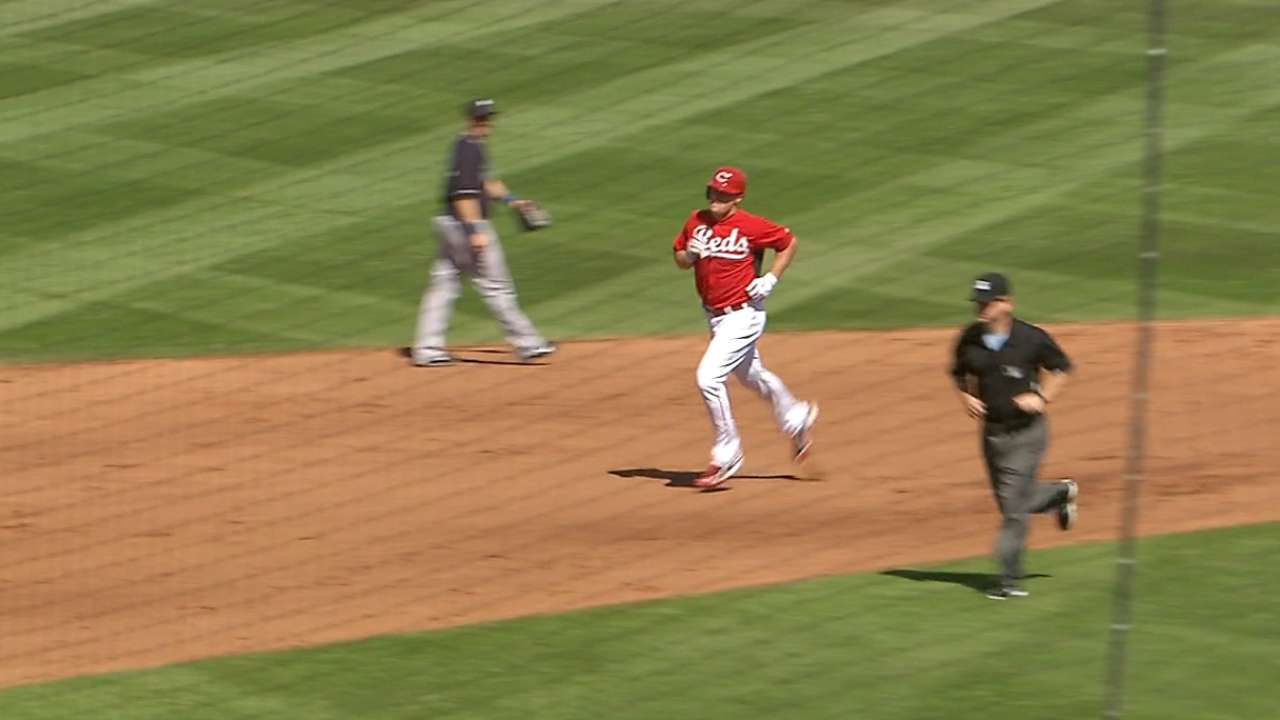 • Veteran Jason Marquis has been impressive with five scoreless innings in his two starts. Marquis, who did not pitch in the Majors last season as he tried to return from Tommy John surgery, struck out three Sunday during his three perfect innings against the Mariners.
• Paul Maholm allowed one hit over two scoreless innings against the Cubs. He is slated to get his first start Wednesday against the Royals.
• David Holmberg has five scoreless innings over his two games. He started Monday vs. the Rockies with four hits, two walks and three strikeouts over three innings.
• Dylan Axelrod has allowed four runs (one earned) over three innings in two games.
• Raisel Iglesias has pitched three innings over two relief appearances. After a shaky one-inning debut vs. the Indians on March 4, Iglesias was stronger Sunday against Seattle with two scoreless innings, two doubles allowed with two strikeouts while displaying a devastating slider.
Mark Sheldon is a reporter for MLB.com. Read his blog, Mark My Word, and follow him on Twitter @m_sheldon. This story was not subject to the approval of Major League Baseball or its clubs.