Puig hits first spring homer, stands out on defense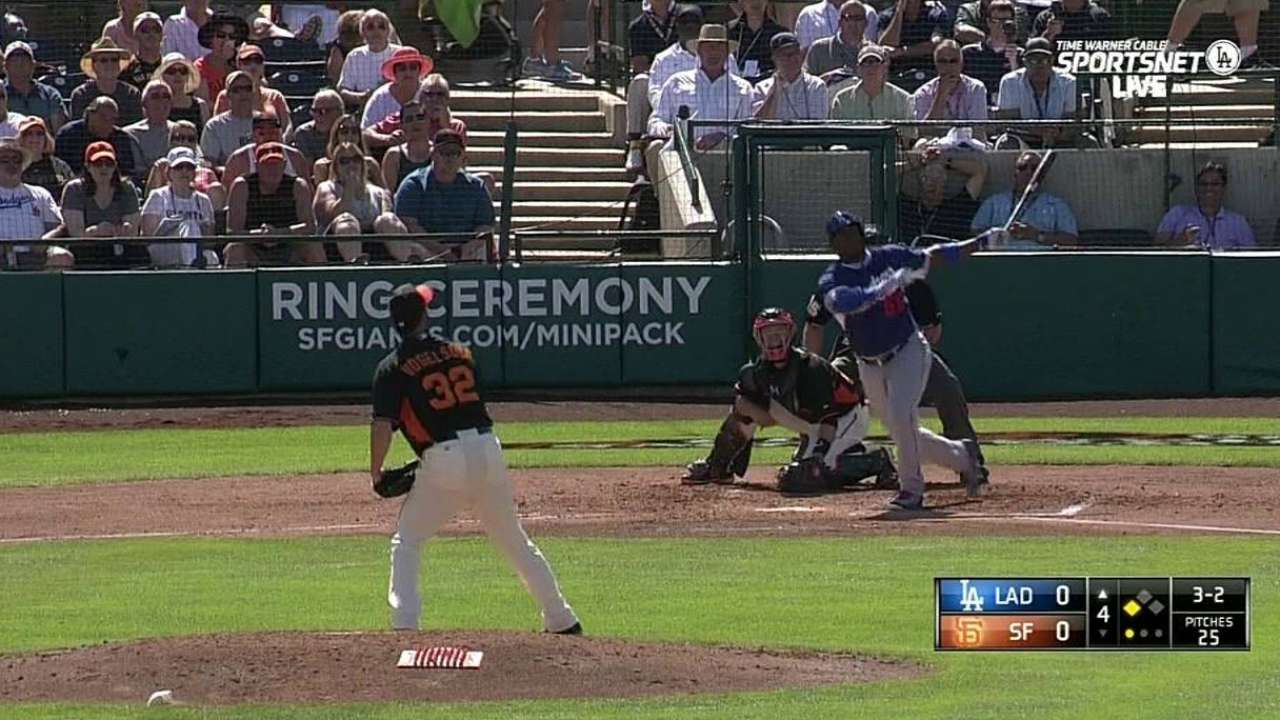 SCOTTSDALE, Ariz. -- Yasiel Puig can still change a game on offense and defense.
On Monday, he slugged his first home run of the spring, a two-run shot off Giants pitcher Ryan Vogelsong in the fourth inning, after lining out to center field off Matt Cain in the first. But equally satisfying to Puig and his manager were his two big defensive plays.
Puig, who tended to lose focus in the outfield last year, said he's made an effort to stay in the game while on defense this spring, and it showed in the Dodgers' 5-5 tie with the Giants.
In the second inning, he cut off a hit in the gap by Matt Duffy, holding him to a single and probably preventing a run.
In San Francisco's five-run fifth inning, Puig showed off his powerful arm. Fielding Brandon Hicks' single to right, Puig's throw home appeared to beat Duffy to the plate as he was trying to score from second, although umpire Ted Barrett called Duffy safe.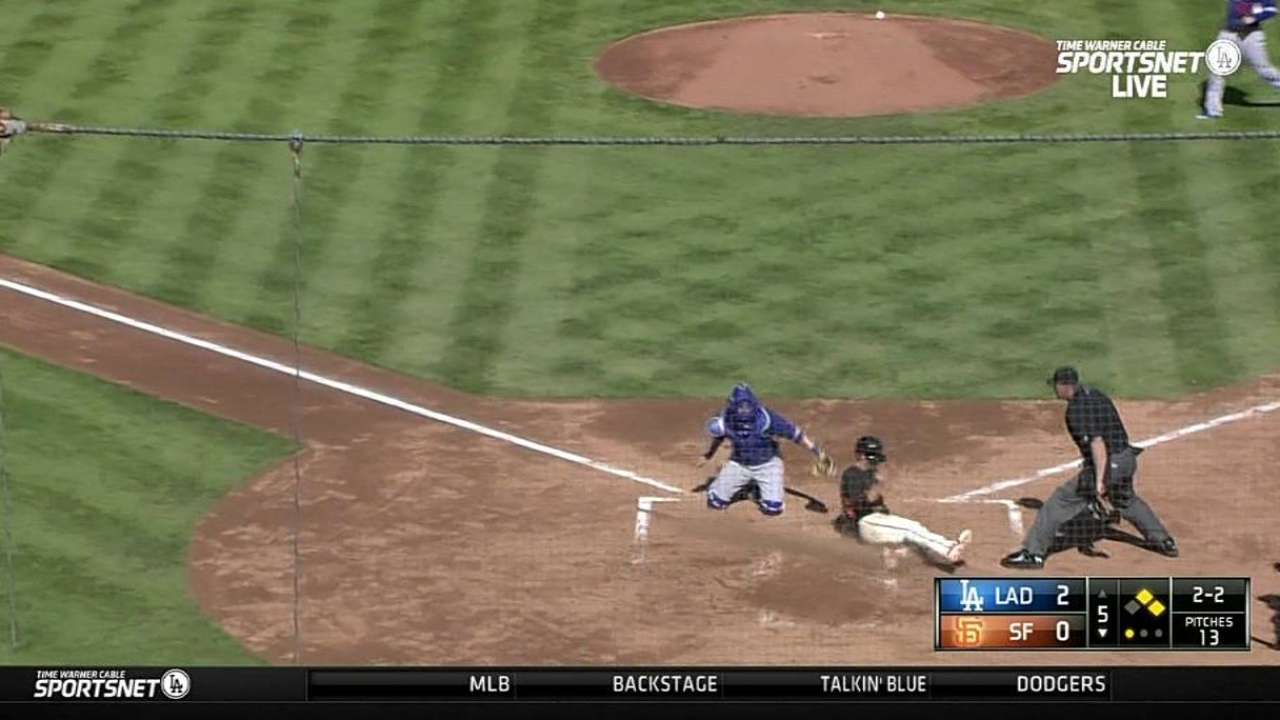 "Today, he was moving on every pitch," Mattingly said of Puig's focus. "All you ask is for the guy to be ready to go. The ball he cuts off in the gap is a great play. Maybe it doesn't make SportsCenter, maybe you don't notice, but it's a great play. And the throw at the plate, we thought the guy was out. He looks really good."
Mattingly also commended Puig's diligence on the at-bat that ended with his home run, as he worked the count full after taking a called first strike.
"He laid off some breaking balls until he got one over the plate," Mattingly said.
Ken Gurnick is a reporter for MLB.com. This story was not subject to the approval of Major League Baseball or its clubs.