Collins meets with Wilpon about state of Mets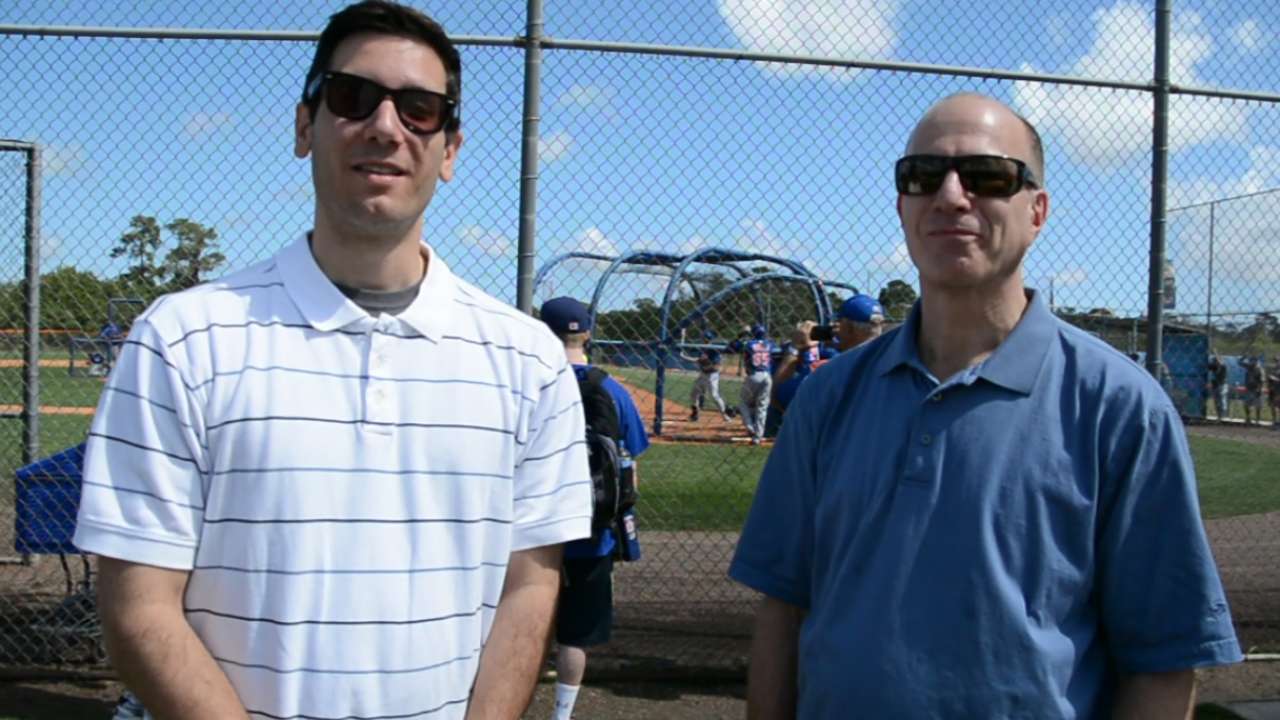 PORT ST. LUCIE, Fla. -- Earlier this spring, Mets principal owner Fred Wilpon approached manager Terry Collins to say he planned to hang around camp more than usual. This, Collins stressed, had nothing to do with job security or evaluation; Wilpon simply wanted to become more engaged in the day-to-day workings of the team, compared to past springs when he would duck in and out at frequent intervals.
To that end, the two men met privately several days ago and again on Monday, speaking in Collins' office for over 20 minutes following the Mets' 13-2 loss to the Marlins.
"He's got great passion," Collins said. "He wants to win so bad. And when we talk about it, the one thing we talked about today, I said, 'Listen. You're going to like what comes out of here.'"
Wilpon has not spoken publicly about the Mets in over two years, but Collins recounted their Monday meeting as a relatively simple one. Among the problem areas he and Wilpon discussed was the pitching staff's high spring walk rate, plus the uncertainty at the back end of New York's bullpen.
In the final guaranteed year of his contract, Collins has a club option for 2016 that the Mets left unexercised after last season. That, combined with outside expectations that have reached their highest point of the decade, could put Collins in a precarious situation should the Mets struggle early this season. But the manager insisted his meeting with Wilpon was purely informational.
"I mapped out for him the next four days of who's playing, who's not, days off, what we're looking at for certain spots of what we're trying to get better, and things we're working on," Collins said. "And he asked me about a couple spots that have been a concern. I said, 'Yeah, there have been a few concerns. But for the most part, you've got to like what our starting pitching can do.'"
Added Collins: "He's not mad at all."
Anthony DiComo is a reporter for MLB.com. Follow him on Twitter @AnthonyDicomo. This story was not subject to the approval of Major League Baseball or its clubs.