Iglesias slated for Tuesday return to action
Shortstop missed three spring games with bruised right shin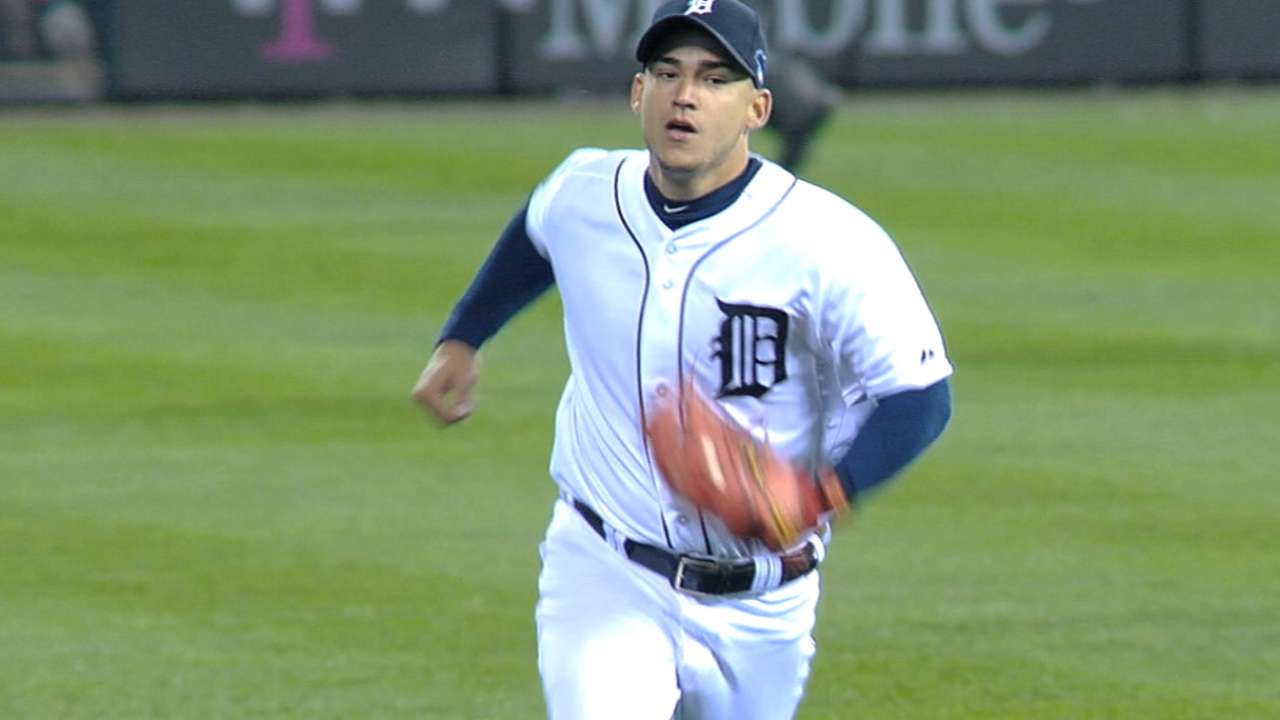 LAKELAND, Fla. -- Jose Iglesias is slated to return to the Tigers' lineup Tuesday against the Phillies in Clearwater after missing the last three games with a bruised right shin sustained in two separate incidents.
Iglesias was initially a consideration for Monday's game against the Blue Jays, but was held out for an extra day to let his shin rest. Ian Kinsler, who wanted to play the infield opposite Iglesias for a game, was scratched from Monday's lineup and moved to Tuesday's travel squad.
"[Iglesias] wanted one more day," manager Brad Ausmus said, "so he will play tomorrow unless something odd happens."
Iglesias initially bruised his shin on a late slide into second base last Friday against the Mets at Port St. Lucie. He left that game and rested Saturday, and he was scheduled to start Sunday before a line drive hit him in the same spot.
Dixon Machado started at shortstop Monday in Iglesias' place and went 0-for-2 at the plate with four assists.
Jason Beck is a reporter for MLB.com. This story was not subject to the approval of Major League Baseball or its clubs.