Top prospects Sano, Meyer contribute in Twins' tie with Bucs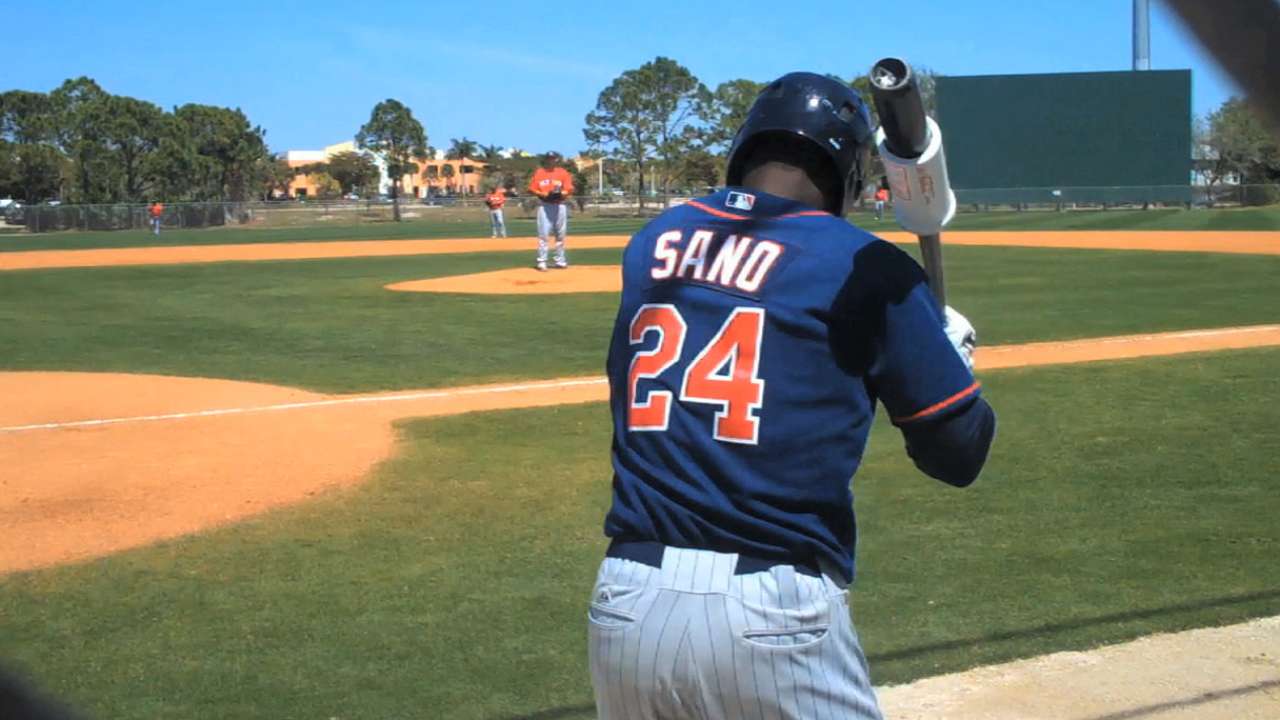 BRADENTON, Fla. -- A glimpse of the future for the Twins was on display against the Pirates on Monday at McKechnie Field, as top prospects Miguel Sano and Alex Meyer both made an impact in a game that ended in a 1-1 tie.
Sano, ranked as the No. 11 overall prospect by MLB.com, connected on a towering solo homer off Pirates right-hander Gerrit Cole in the second inning. It came on a first-pitch fastball and was Sano's first career homer in a Grapefruit League game. When asked if he knew it was gone, Sano joked that he thought it was just a pop-up, but then he smiled and pointed to his biceps.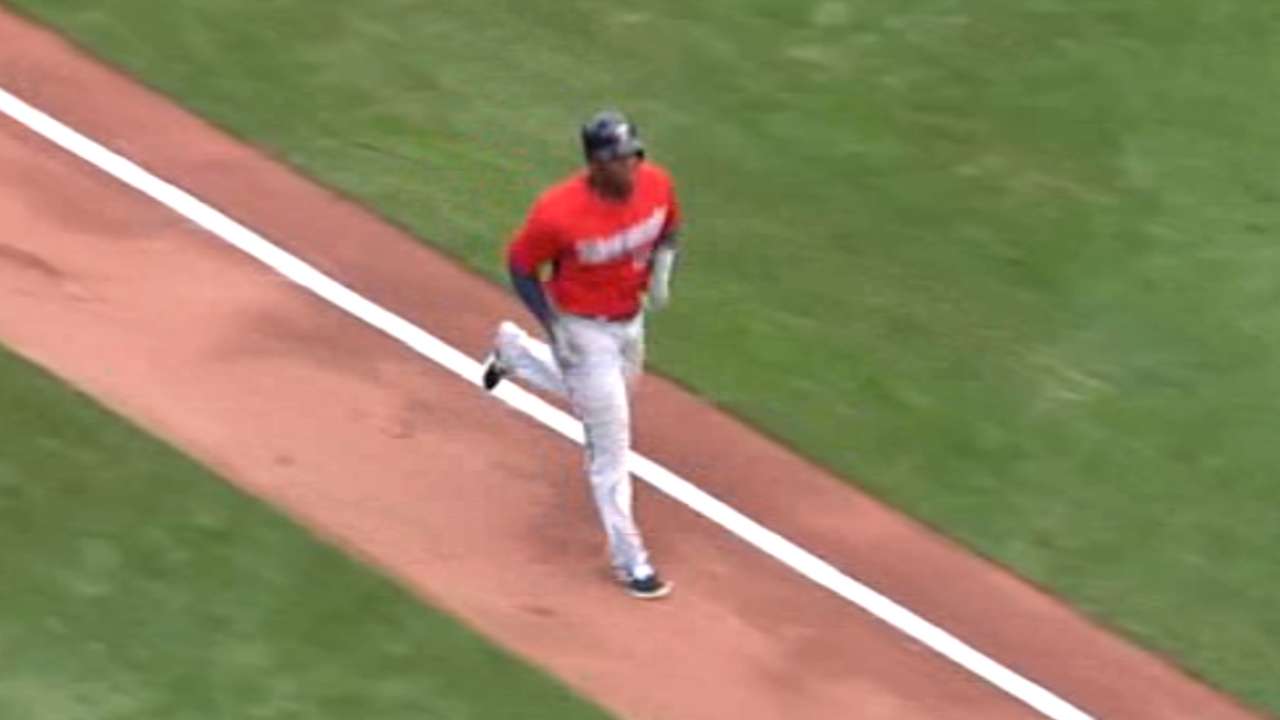 "I'm really happy when I see fastballs," said Sano, who missed all of last season after undergoing Tommy John surgery. "It was my first home run on the big league side in two years, so I'm really happy."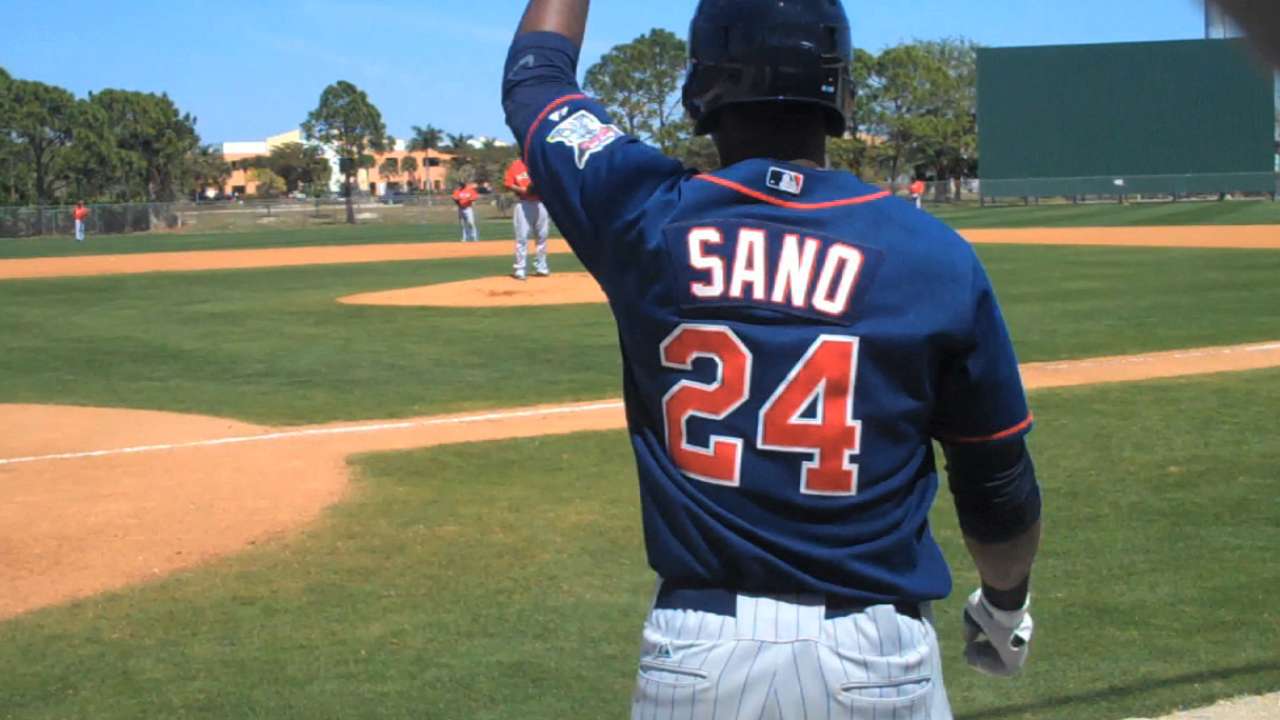 Meyer, meanwhile, made his spring debut after being delayed because he missed four days earlier in camp to attend his grandfather's funeral in Indiana. Meyer, ranked as the No. 29 overall prospect by MLB.com, tossed 1 2/3 scoreless innings, but he suffered from some control problems, walking two, hitting a batter and throwing a wild pitch.
"I was probably just a little too excited today," Meyer said. "I just have to go out there relaxed. You have to throw strikes and have them not have in the back of their mind that I'm just going to throw balls, which is what I did today. But it was just the first one, and I got it out of the way, so we'll bounce back to the next one."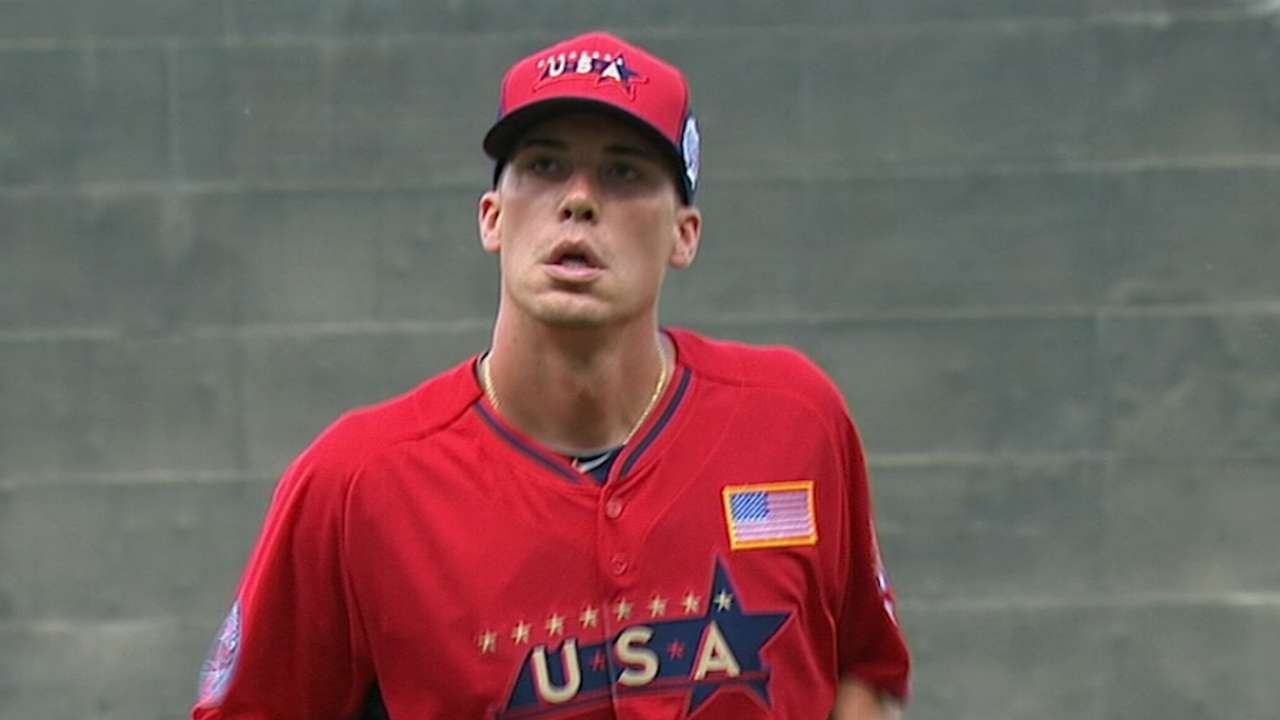 Twins manager Paul Molitor noticed Meyer's jitters in his first outing since finishing last year at Triple-A Rochester with a right shoulder strain, but he was happy to see him work out of a bases-loaded jam in the third. Meyer went with three straight breaking balls to strike out Starling Marte to end the inning after a visit from pitching coach Neil Allen.
"His command wasn't great, and I think he got a little tired there at the end of his stint, but we all know he has a live arm, so we're looking for those secondary pitches," Molitor said. "But you have to start somewhere, and after he missed time with his absence, he did fine today."
Rhett Bollinger is a reporter for MLB.com. Read his blog, Bollinger Beat, and follow him on Twitter @RhettBollinger. This story was not subject to the approval of Major League Baseball or its clubs.