Rosario making smooth transition to new role
Former starting catcher to see time at first base, off Rockies bench as pinch-hitter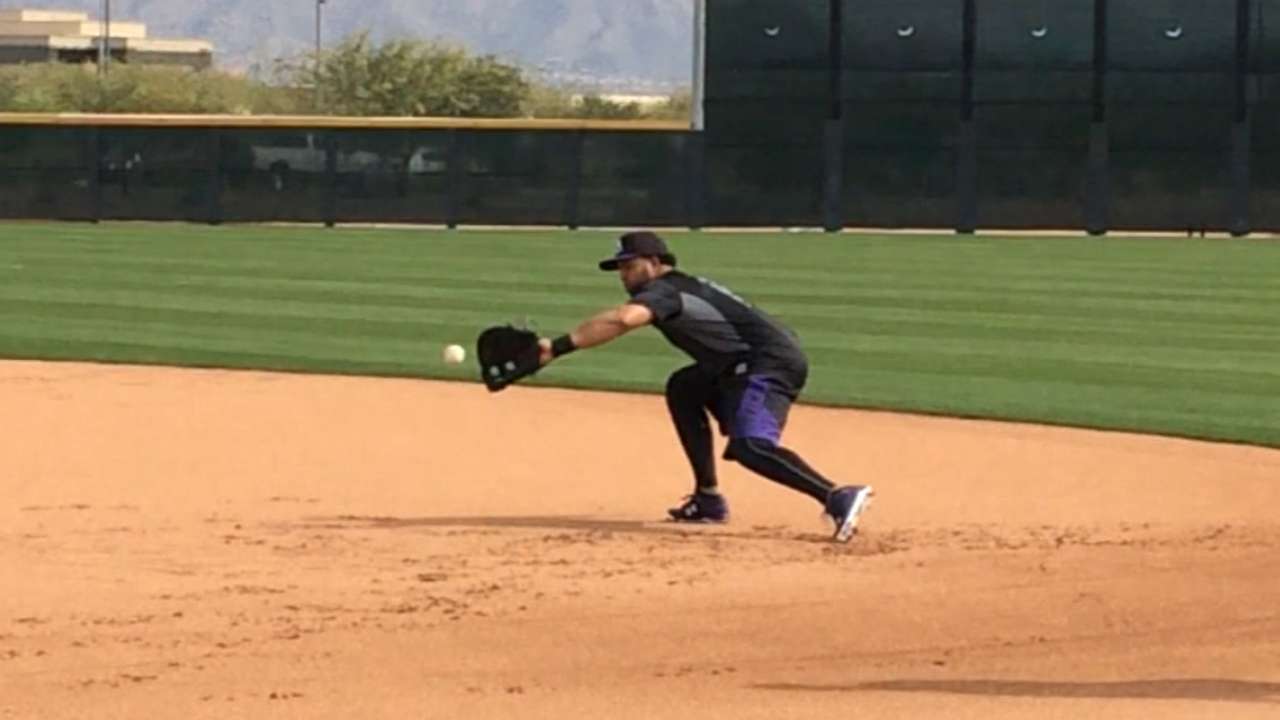 SCOTTSDALE, Ariz. -- Wilin Rosario is embracing the elements of the transition from daily catcher to catcher-first baseman-pinch-hitter for the Rockies.
Rosario started at catcher Monday against the Reds, but he has been playing first base, and in a couple of games went behind the plate in the late innings. With the Rockies looking to maximize his right-handed bat, but often going with Nick Hundley behind the plate, Rosario must be a player on the move. The plan is for Rosario to play first on days when left-handed-hitting Justin Morneau rests.
With extra time being devoted to becoming comfortable at first base, Rosario said he has simplified his defensive approach and is more relaxed when he does catch. The calmer outlook could help Rosario, who has been criticized for his issues with framing pitches and blocking balls, and has pressed to prove he can catch.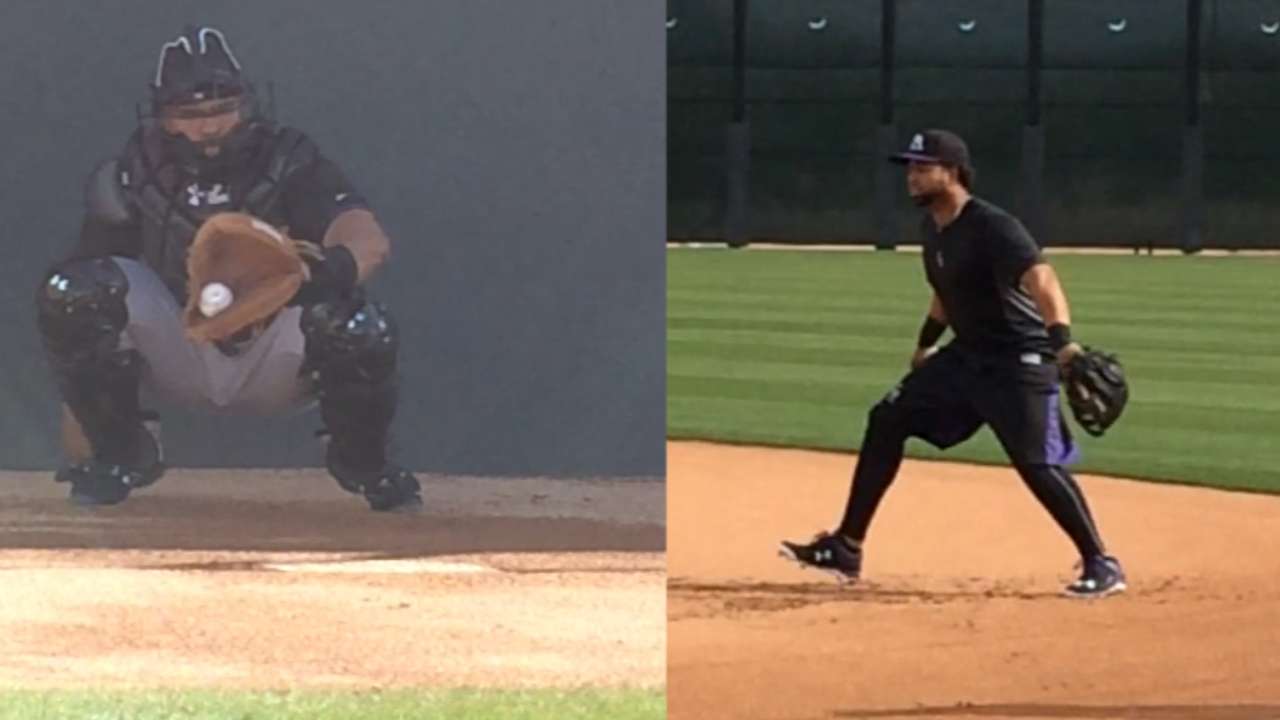 "This year is more simple," Rosario said. "I ask my teammates how I look, and they say I look at lot different. It's not as much pressure as in the past. If I catch, I'm going to enjoy doing it. If I play first base, I'm going to enjoy doing it. It's just that I love to play."
Of Rosario's catching approach, manager Walt Weiss said, "It's a good plan. Most of these guys [pitchers] have been around him for a while, and the relationship part is solid. In a lot of cases, simpler is better."
Rosario said he also is developing a strategy for pinch-hitting. If the Rockies carry Michael McKenry during the season, it would allow Weiss to use Rosario for key late-game at-bats.
"I used to pinch-hit in 2012," Rosario said. "I'd go to the batting cage an inning ahead and prepare. I'd do soft-toss and hit a little bit of [batting practice], and look at the video and study the pitcher. Then I'd come to the plate and do what I needed to do. I'll work on that."
Thomas Harding is a reporter for MLB.com. Read his blog, Hardball in the Rockies, follow him on Twitter @harding_at_mlb, and like his Facebook page, Thomas Harding and Friends at www.Rockies.com. This story was not subject to the approval of Major League Baseball or its clubs.