Phillies will need to manufacture runs this season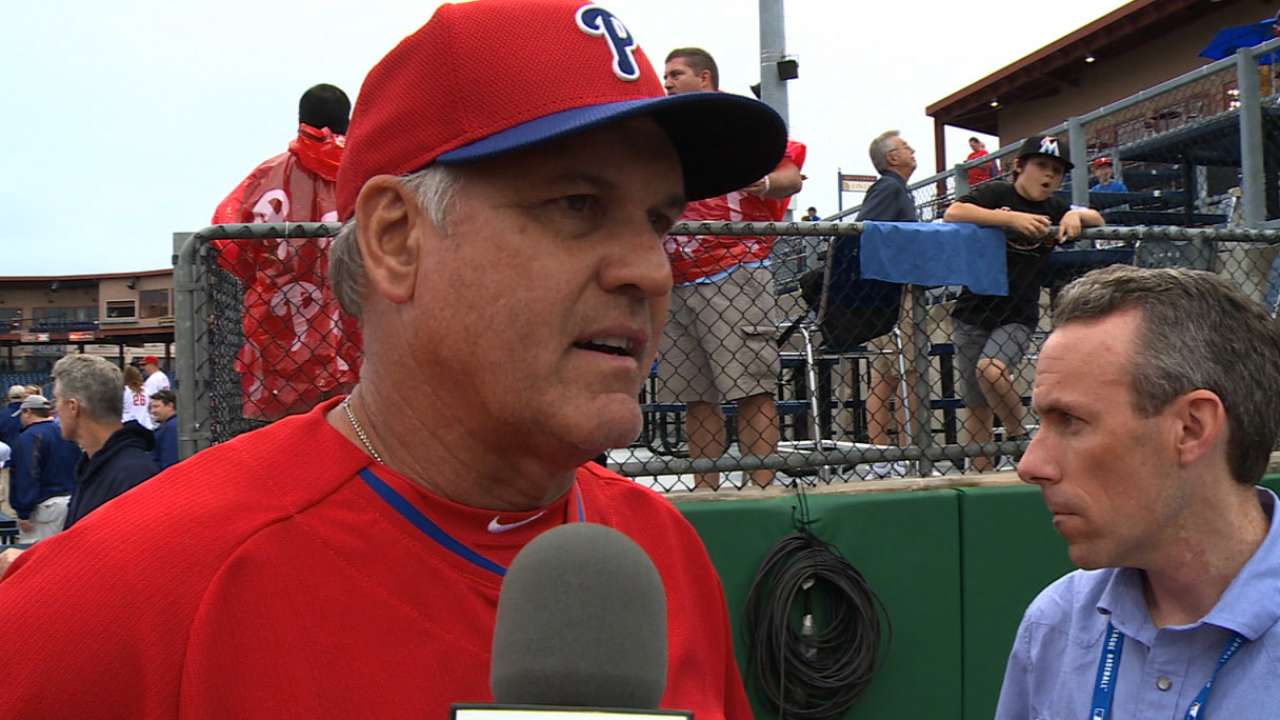 SARASOTA, Fla. -- Do not expect to see much power from Phillies infielder Andres Blanco this season.
Do not expect to see much power from rest of the Phillies' lineup, either.
Blanco hit a home run against Orioles left-hander Brian Matusz in Monday's 1-0 Grapefruit League victory at Ed Smith Stadium.
Blanco has 27 home runs in 3,635 plate appearances in his Major League and Minor League career, but one of the Phillies' only two home runs in seven Grapefruit League games.
Xavier Paul has the other homer for the Phillies. Both are non-roster invitees.
The Phillies (3-3-1) finished the afternoon with a .554 OPS, the lowest mark in baseball. Only three teams had hit fewer homers than the Phillies so far this spring. The Dodgers, Rockies and Marlins each had one.
"I'm not going to sit back and count on a home run," Phillies manager Ryne Sandberg said. "That'll be a bonus. Doubles, for me, is a power swing and a power number. You can score a guy from first with a double. So hopefully some of these swings will turn into doubles."
Todd Zolecki is a reporter for MLB.com. This story was not subject to the approval of Major League Baseball or its clubs.