Moss arrives to Indians' lineup with a blast
Slugger connects in first spring game as Tribe eases him back from hip surgery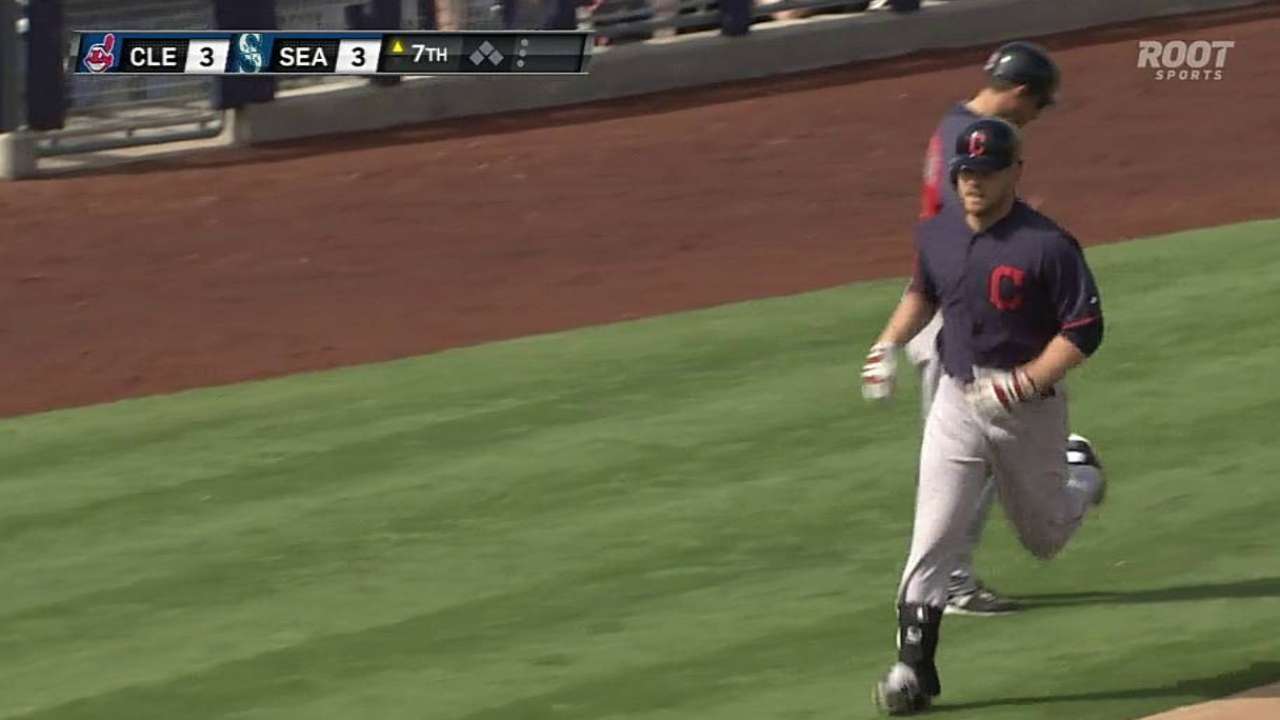 PEORIA, Ariz. -- As Brandon Moss has worked his way into his first Spring Training with the Indians following offseason hip surgery, running the bases has been a key element of his return to health, understandably.
Well, he's got jogging down pat.
In the third at-bat of his first Cactus League game with the Tribe, Moss delivered a towering home run to right-center off Seattle left-hander Lucas Luetge and trotted around the bases -- a powerful first impression in game action for the veteran who was at designated hitter Monday but also will play outfield for the Indians.
"It feels good to just be out there, see pitches and obviously get a good result at the end there," Moss said.
Monday's first at-bats of the spring were the latest steps toward getting Moss ready for full-time duty. Manager Terry Francona said he'll likely get a day off and DH a time or two before heading into the outfield for a game, as he continues to pass tests showing that he's fully back from the hip injury -- although Moss has no doubts about that.
"It's repaired, it's healed, I'm full strength, and now it's just building up intensity running," he said.
Actually, Moss' running ability might be more sound than ever after the procedure on his hip, which repaired a torn labrum but also included shaving of the socket to create better alignment in the joint.
"I honestly feel like now, because of the rehab work that I've done, I run with much better form than I ran with before," he said. "My legs are more underneath me as opposed to a side-to-side run. That's kind of what took so long, figuring out my running mechanics because it felt different."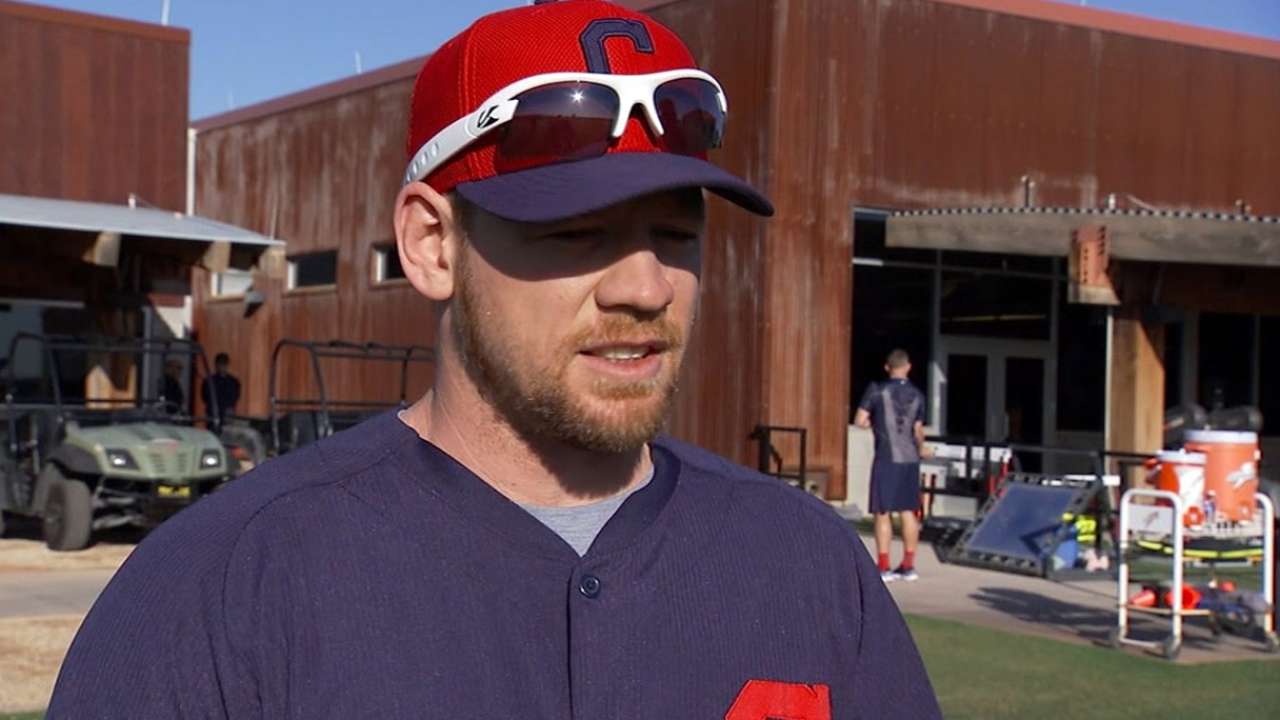 Francona, who knew Moss from his younger days in the Red Sox organization, definitely saw the difference while watching practice, convincing him Moss was more than ready for this next step.
"I told him he looks better than he did in Boston when he was a kid," Francona said.
Now that he's an All-Star and a veteran of five seasons of Major League service time, Moss is moving past hip surgery and surging toward contributing to the Indians' lineup.
"It's nice that he's on the field, but it's also nice to see him look healthy and strong," Francona said. "He's worked so hard and he looks so healthy. He's not just out here limping around. He looks really good. It's exciting for us."
John Schlegel is a national reporter for MLB.com. You can follow him on Twitter @JohnSchlegelMLB. This story was not subject to the approval of Major League Baseball or its clubs.