Reed expected to be ready for start of season
Pennington to return after birth of daughter; Tomas rests Monday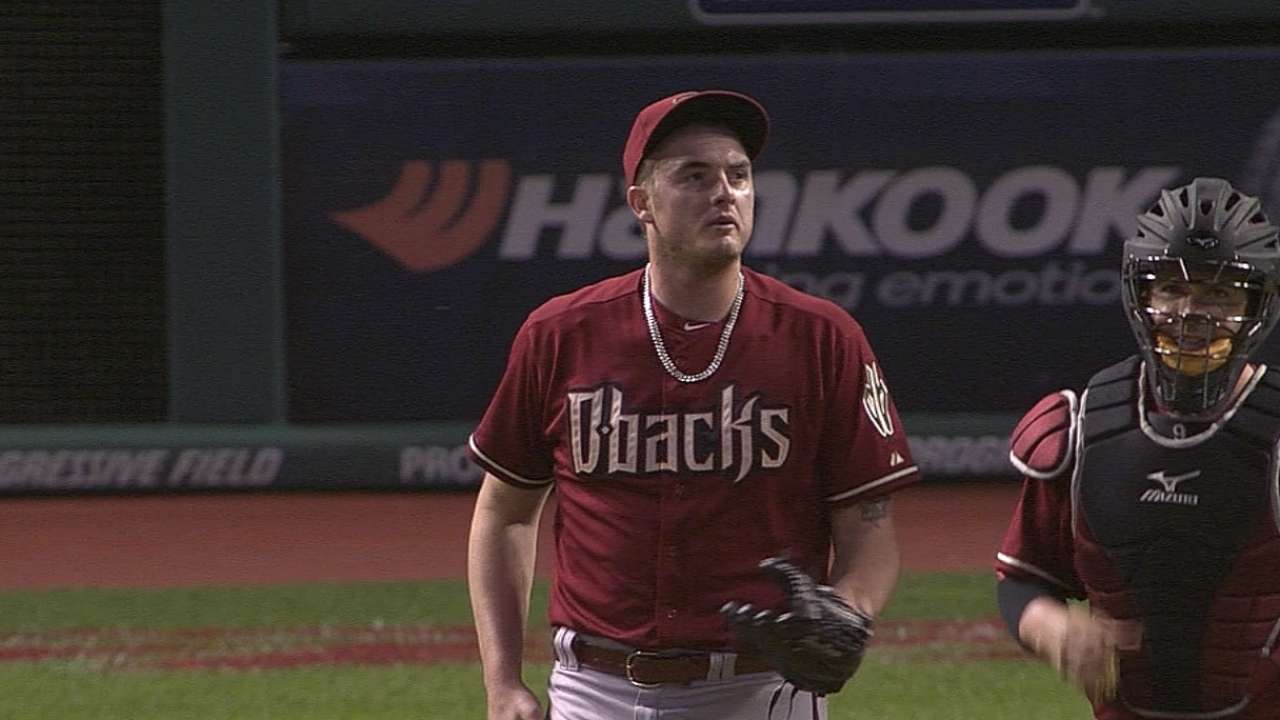 GLENDALE, Ariz. -- After experiencing soreness in his right shoulder right before the beginning of camp, D-backs closer Addison Reed is getting closer to 100 percent.
"He's ready to go, he's been progressing right on time," manager Chip Hale said.
Hale didn't have a specific date as to when Reed would get back on a mound, but he is pleased with the right-hander's progress and expects to have him in the bullpen when the season begins.
"He'll be ready for the season, if everything progresses like it has," Hale said.
Other notes from Monday:
• Cliff Pennington recently had a baby girl and although it's unclear when Pennington will return to camp, Hale isn't too concerned about the infielder missing time.
"Cliff and Missy had a little girl, so the baby was born and she's doing really well," Hale said. "It's a premature baby, so I just said, 'Whenever you can get back, get back.' … He's a veteran, so as long as we have two, 2 1/2 weeks of him in games, he'll be fine."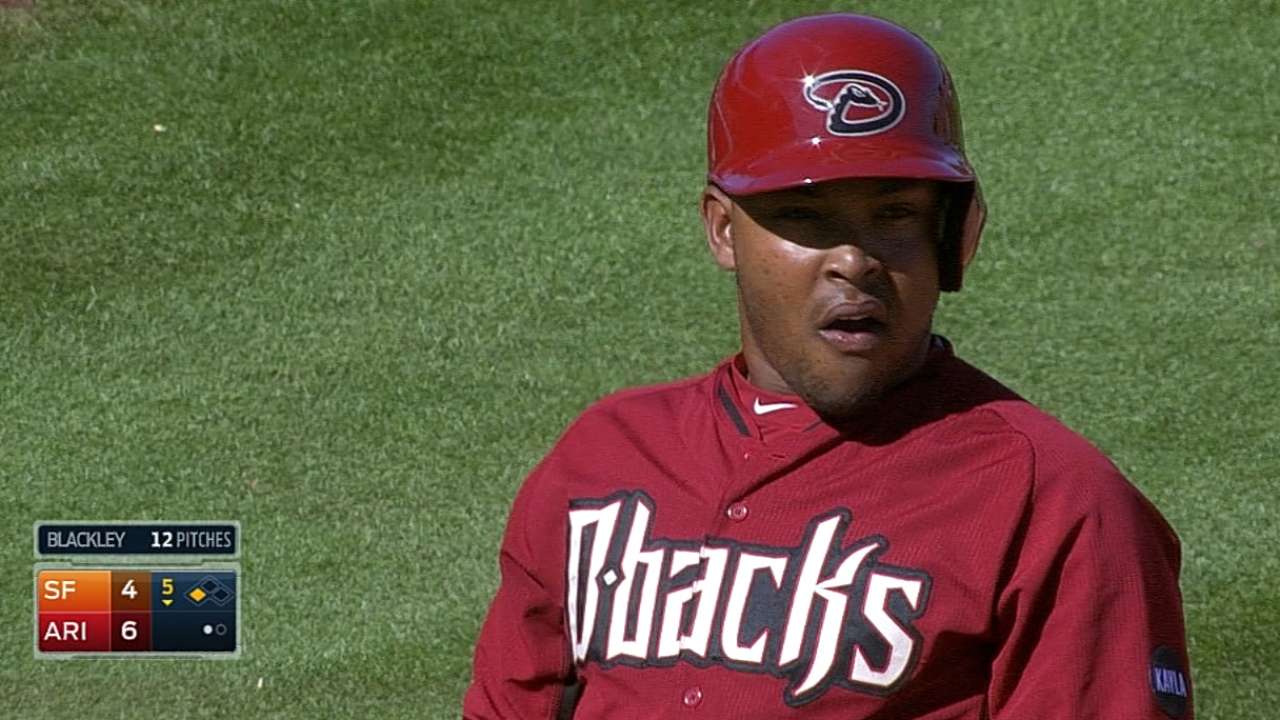 • Yasmany Tomas has had a busy first few weeks of spring and was not in the lineup for Monday's 3-3 tie against the White Sox.
"He's played every day, so I think he's getting a little fatigued like everybody else is," Hale said. "The heat's starting to turn up, so give him a day to recover."
Tomas is 2-for-16 over his first five games and although Hale has not ruled out Tomas playing in the outfield during the spring, the majority of Tomas' upcoming playing time will be at third.
"Right now, we're still excited with what we're seeing at third," Hale said. "It just has to be more consistent."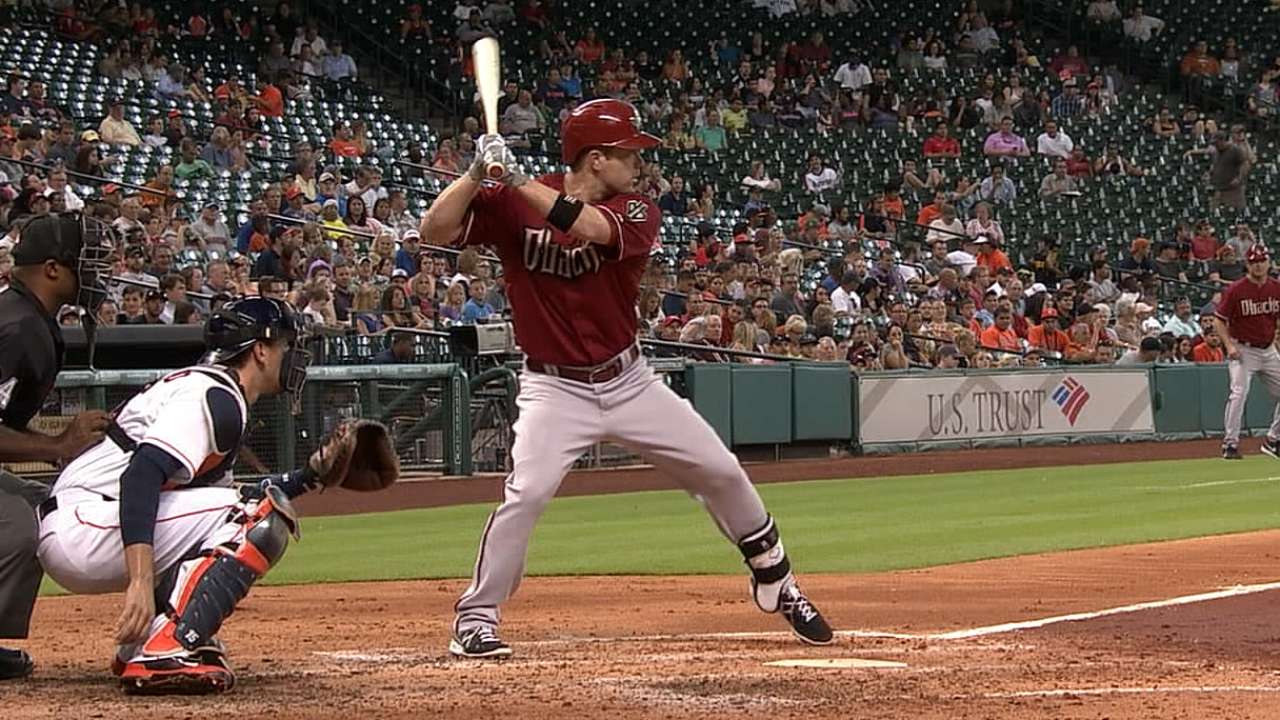 • Aaron Hill is projected to start the season at second base, but the infielder has played 42 career games at third base and that versatility is likely something the team will take advantage of.
"When we get down to the last week or two, it might not be bad to get him over [to third] just in case we need him when we get to 25 men, depending on how many outfielders, how many infielders or how many catchers we end up taking," Hale said. "We might need some flexibility to play over at third, but right now we're very happy with what we're seeing at second base."
• Nick Ahmed went 2-for-4 with a double and an RBI in Sunday's Cactus League game against the Giants and was able to use the whole field, something the D-backs were pleased to see.
"He's a winner, he's a very driven player," Hale said. "He's tough-minded and he's always been a winner, and those guys seem to be able to adapt. He has to prove to us that he's a Major League-ready hitter. He's a Major League shortstop right now. Defensively, he's tremendous."
• Right-hander pitcher Blake Beavan is dealing with a minor toe injury that he sustained while hitting.
William Boor is a reporter for MLB.com. Follow him on Twitter at @wboor. This story was not subject to the approval of Major League Baseball or its clubs.