Baez pressing, but Maddon 'really not worried'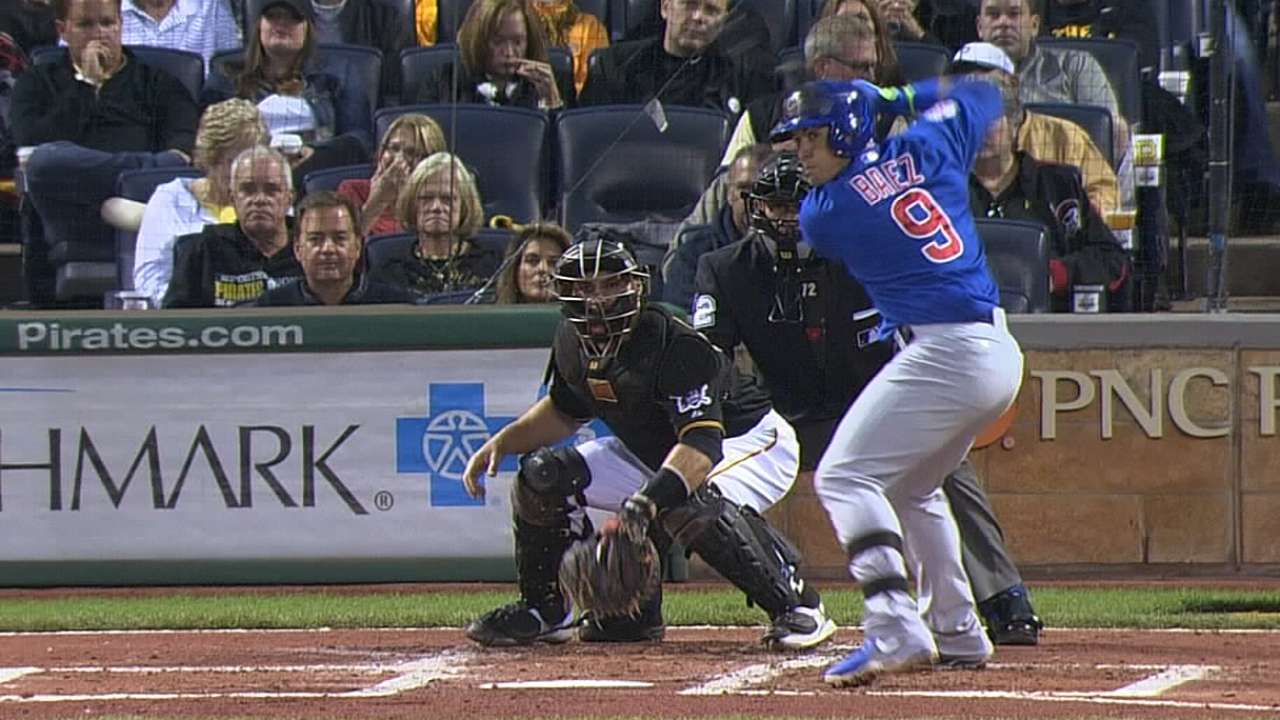 MESA, Ariz. -- Joe Maddon has the same message for Javier Baez this spring that the Cubs' new manager delivered in Puerto Rico when he watched the infielder play: Relax.
"He's thinking too much," Maddon said Monday of Baez, who struck out three times Sunday in a loss to the Rangers. "He's getting a lot of information from all of us. I think sometimes it's our fault. I want us to leave him alone and let him play.
"I'm not concerned. The guy cares so much. As we continue along, you'll see him make adjustments and become more comfortable."
Maddon makes a point of having daily chats with Baez, who batted .169 in 52 games last season with the Cubs, striking out 95 times in 213 at-bats.
"I think he's applying pressure on himself," Maddon said. "I'm really not worried."
Chicago's new manager traveled to Puerto Rico in January to introduce himself to Baez, 22, and he is repeating the message he gave Baez at that time.
"Smile and relax a little bit, use the middle of the field," Maddon said. "I think sometimes when a hitter is struggling, they go up to the plate and they see everything, as opposed to, 'Let's get this ball and take it right back to where it came from.' Those are better thoughts, as opposed to, 'Are my feet OK? Are my hands OK?' That's the stuff that gets you in trouble."
Baez appreciated the support.
"They just want to make sure that I know that they care about me," he said.
Baez was projected as the Cubs' starting second baseman this season. Is he a lock for the job?
"I can't tell you that specifically," Maddon said. "He's definitely a very, very strong candidate for that position."
Carrie Muskat is a reporter for MLB.com. She writes a blog, Muskat Ramblings, and you can follow her on Twitter @CarrieMuskat. This story was not subject to the approval of Major League Baseball or its clubs.