O'Brien hard at work elevating defense behind the plate
Catching prospect has already shown powerful bat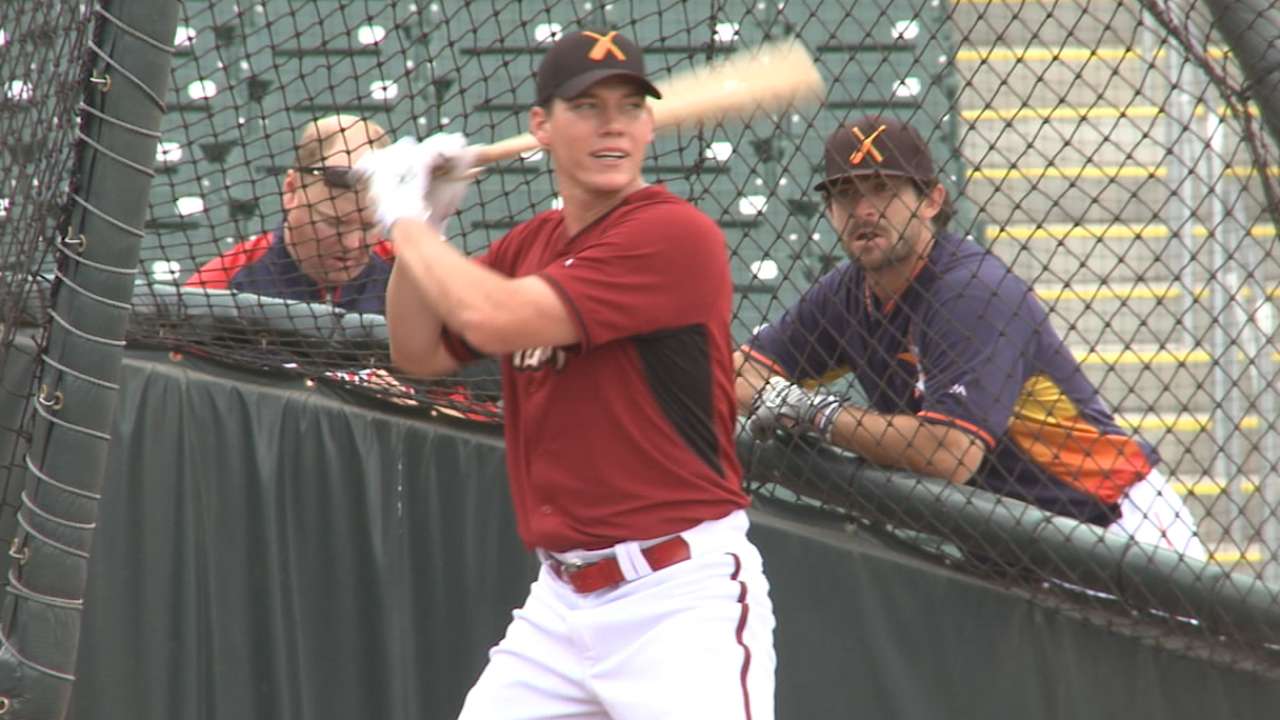 GLENDALE, Ariz. -- Peter O'Brien's size and power have rarely been questioned.
The 6-foot-3, 215-pound catcher hit 34 homers in 106 Minor League games last season, and anyone you talk to is quick to mention how the ball just booms off his bat.
What has been questioned however, is his defense. O'Brien, the No. 9 prospect in the D-backs organization, according to MLB.com, was charged with 14 passed balls and threw out just 16 percent (10 of 64) of would-be basestealers.
"I've always had a strong arm, but the biggest thing has been being able to use it," O'Brien said. "I'm trying to get a little more momentum going toward second base and that's defintely helped me out and my direction, just trying to shorten up those feet and trying to be more direct in line to second base."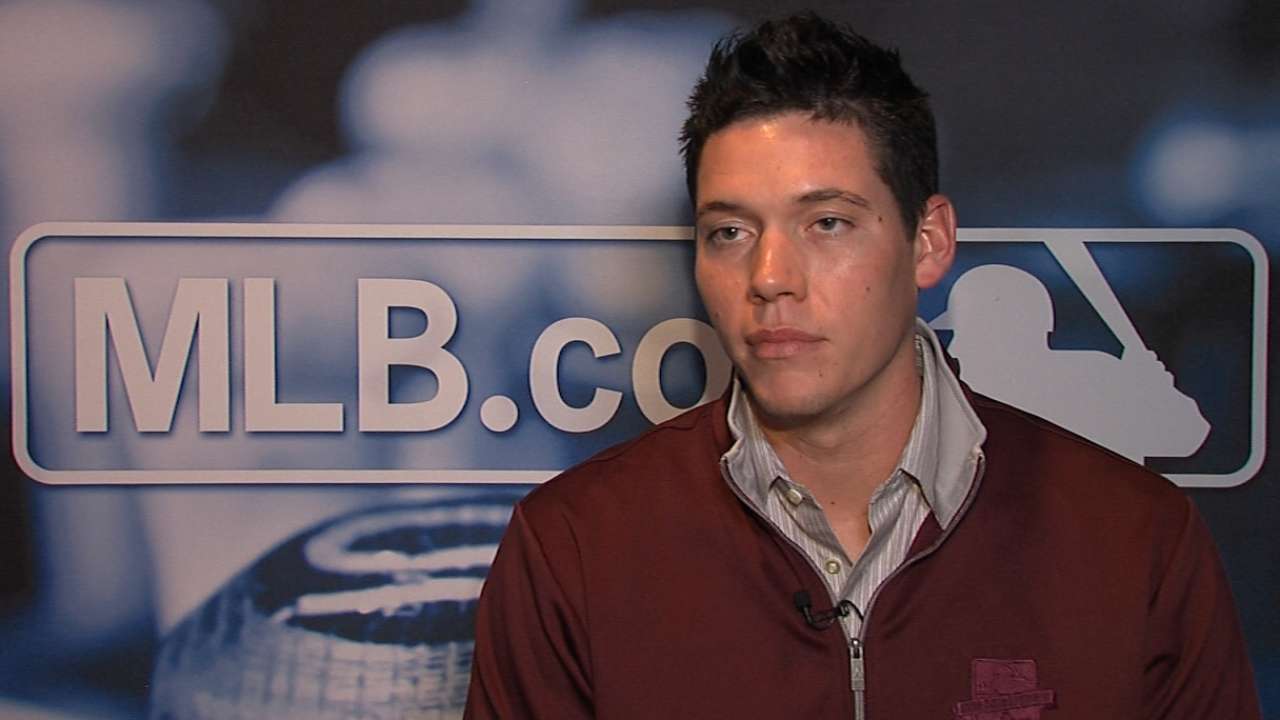 O'Brien, who went 0-for-3 with a strikeout in Monday's 3-3 tie with the White Sox, has been in Arizona since Jan. 6 working on his defense, and that effort hasn't been lost on his teammates.
"I think the thing that needs to be said the most about him is his work ethic," D-backs top prospect Archie Bradley said.
Bradley is extremely familiar with O'Brien as the two worked together in Double-A Mobile, in the Arizona Fall League and now at Spring Training.
"The improvements he's made catching, throwing guys out, his footwork, everything [is better]," Bradley said. "He's obviously a very gifted athlete, but to see him put in the work and to see the improvements he's made, it doesn't surprise me at all. He's improved a lot."
William Boor is a reporter for MLB.com. Follow him on Twitter at @wboor. This story was not subject to the approval of Major League Baseball or its clubs.