Fowler, Bryant developing bond in Cubs camp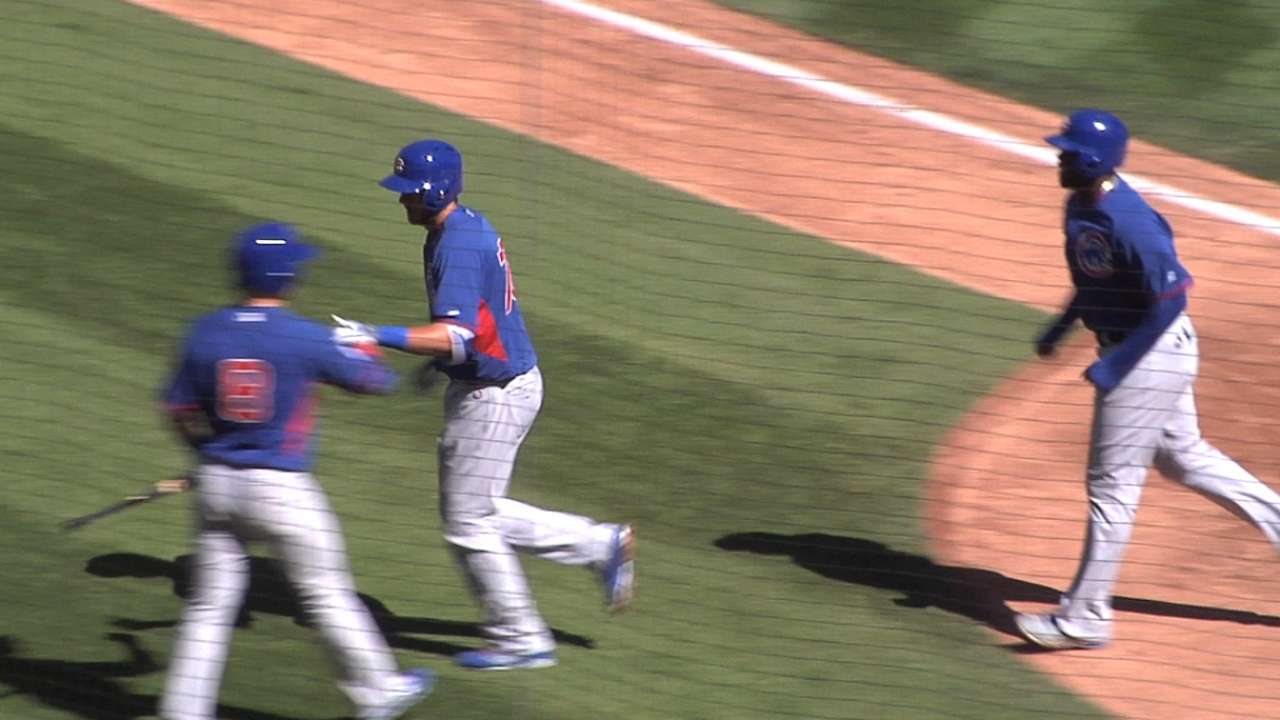 MESA, Ariz. -- When Dexter Fowler was a rookie with the Rockies, he remembers being razzed all the time. Matt Holliday, Clint Barmes, Brad Hawpe, Todd Helton, Troy Tulowitzki and others all would tease Fowler.
"Jeff Baker was my locker mate, and he used to tell me, 'Hey, Dex, you know you can move out of your locker,'" Fowler said. "I used to sit like this."
And Fowler then sat down on his chair and put his head down, almost in a fetal position.
"Everything I did, I got in trouble," Fowler said Monday. "So I was like, 'You know what, I'm not going to move.'"
The Cubs' Kris Bryant is different.
Fowler is stationed next to Bryant in the Cubs' clubhouse, and the No. 2 overall prospect in baseball, per MLB.com, noted that the veteran is always giving him a hard time, although it's all good-natured.
"He's like, 'When I was a rookie, I had to do this and this,'" Bryant said. "He's always smiling. It's contagious. I'm happy he's here."
Fowler did ask Bryant for a pair of shoes after seeing Bryant get a new pair. Bryant has yet to deliver. Fowler's not exactly hazing Bryant, just asking for small favors.
"I asked this guy if he could help me with my pullover," Fowler said. "We were running late, and I was like, 'Hey, man, can you cut my pullover?' He said, 'Man, I'll do it after practice.' I said, 'I want to wear it now.'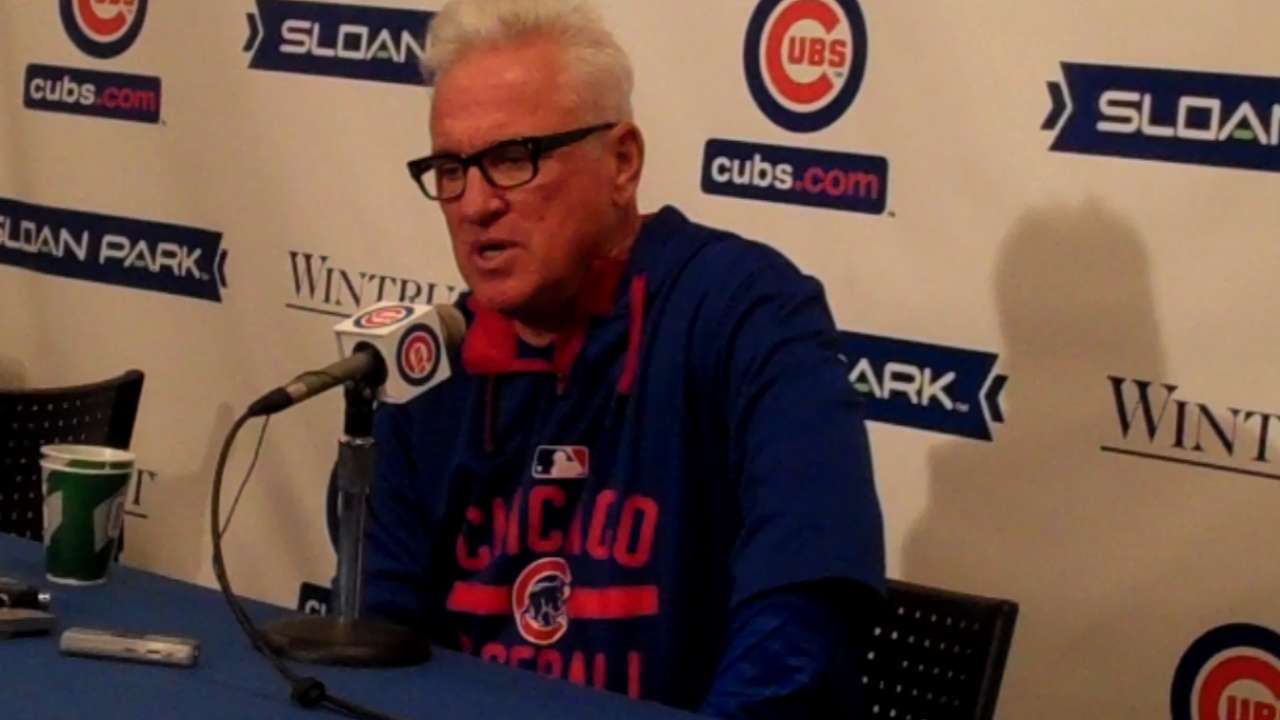 "I used to get worn out [as a rookie]," Fowler said. "I was in sliders doing stretch, sliders only. [The rookies] have got it easy now. The game's changed. I tell them all the time that the game's changed. It's unbelievable."
Fowler watched another talented rookie last season with the Astros, George Springer.
"[Bryant], and Springer last year, you could tell the makeup of those guys," Fowler said. "They have it. They come in and they're not stepping on anybody's toes. You see some guys come in and it's all about them. [Bryant and Springer] are all about team baseball, and they're good. You would think a guy of their caliber, and their talent, they'd be like, 'I know I'm good.' Here, they're really humble."
Carrie Muskat is a reporter for MLB.com. She writes a blog, Muskat Ramblings, and you can follow her on Twitter @CarrieMuskat. This story was not subject to the approval of Major League Baseball or its clubs.