Royals employ infield shuffle without Infante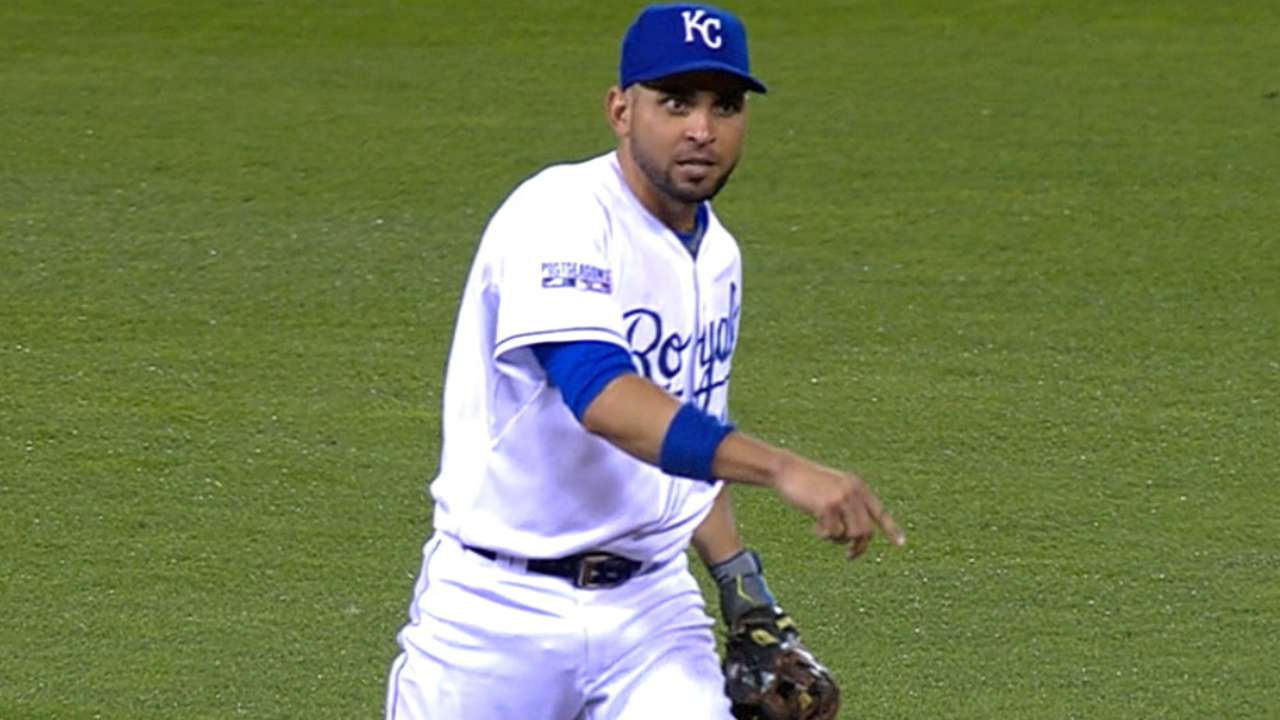 SURPRISE, Ariz. -- With veteran utility infielder Omar Infante sidelined by an elbow issue, the Royals are exploring options this spring for another player -- or players -- who could step into that role.
Christian Colon is the most logical choice, having appeared in games at shortstop, second and third base last season. But manager Ned Yost has also been impressed with non-roster invitees Ryan Jackson, Gabriel Noriega and Raul Mondesi.
"We're moving 'em all around," Yost said on Monday. "We played Mondesi at short yesterday, we're playing Mondesi at second today. Jackson, Noriega, all those guys, [Orlando Calixte], playing some third, some short, some second. We're moving 'em all around. Just normal procedure this time of year."
Infante played exclusively second base in 134 games last season, but he has experience all over the infield and outfield in his 13 seasons. After undergoing an MRI on his bothersome right elbow earlier this week, he had a cortisone shot on Saturday to reduce inflammation. Infante dealt with a similar issue last year, Yost said, but it affected both Infante's hitting and throwing. This year, it's only hampered his throwing.
Yost said Infante is expected to take batting practice on Tuesday and, if all goes well, he could be a designated hitter in one of Kansas City's split-squad games on Wednesday.
"We still have a long way to go in Spring Training, but yeah -- you take a look around, we've got a number of guys that are doing pretty good right now," Yost said. "Jackson looks really good, Noriega looks good, [Ryan Roberts] has been swinging the bat good. We've got a lot of guys that are kind of in the mix for all that. Does Christian have the lead of that, yeah? But we've still got a long way to go.
"I'm fairly confident that Omar's going to be ready to go."
Joey Nowak is a reporter for MLB.com. Follow him on Twitter at @joeynowak. This story was not subject to the approval of Major League Baseball or its clubs.