Jackson begins making pitch for spot in Cubs' rotation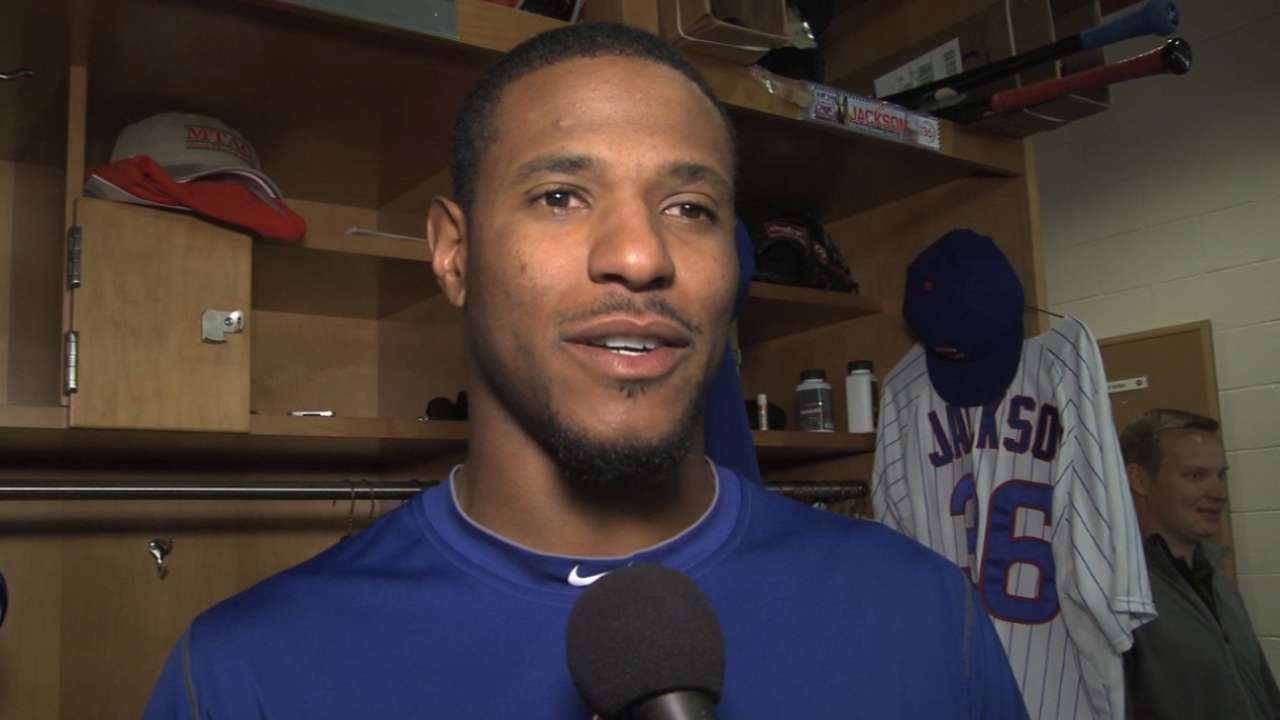 MESA, Ariz. -- The Cubs have indicated that four of their starters are set, which leaves Edwin Jackson on a long list of pitchers battling for one spot in the rotation. The right-hander did pitch in relief for Joe Maddon in Tampa Bay in 2006, but that was a long time ago.
"I'm here to help the team win," Jackson said Monday after his first Cactus League start, in which he gave up four unearned runs in the Cubs' 6-3 loss to the Padres.
"Would I like to start? Yes," Jackson said. "If I don't start, am I going to go around and throw a temper tantrum? No. If I don't start, it'll be because of something I didn't do to allow myself to be in that position. It's a fun time here, a great group of guys, a great organization. It'd be a lot of fun to win a lot of ballgames, to win with this ballclub."
In two seasons with the Cubs, Jackson is a combined 14-33 with a 5.58 ERA. He finished last year in the bullpen but only made one appearance, on Sept. 27, when he pitched one inning against the Brewers.
Jackson's not losing sleep over where he'll wind up on Opening Day.
"I just worry about what I have control over, and I definitely don't have control over whether I leave this organization or don't leave this organization," Jackson said. "The only thing I have control over is going out on the field and getting outs. Everything else will take its course."
Jackson said he looks at this season as a fresh start.
"I know if I go out and throw like I can throw, I can be just as good as anyone in the game," Jackson said. "Where do I stand? I don't know. We'll see. Time will tell."
Carrie Muskat is a reporter for MLB.com. She writes a blog, Muskat Ramblings, and you can follow her on Twitter @CarrieMuskat. This story was not subject to the approval of Major League Baseball or its clubs.