Former star closer Valverde opening eyes in Padres camp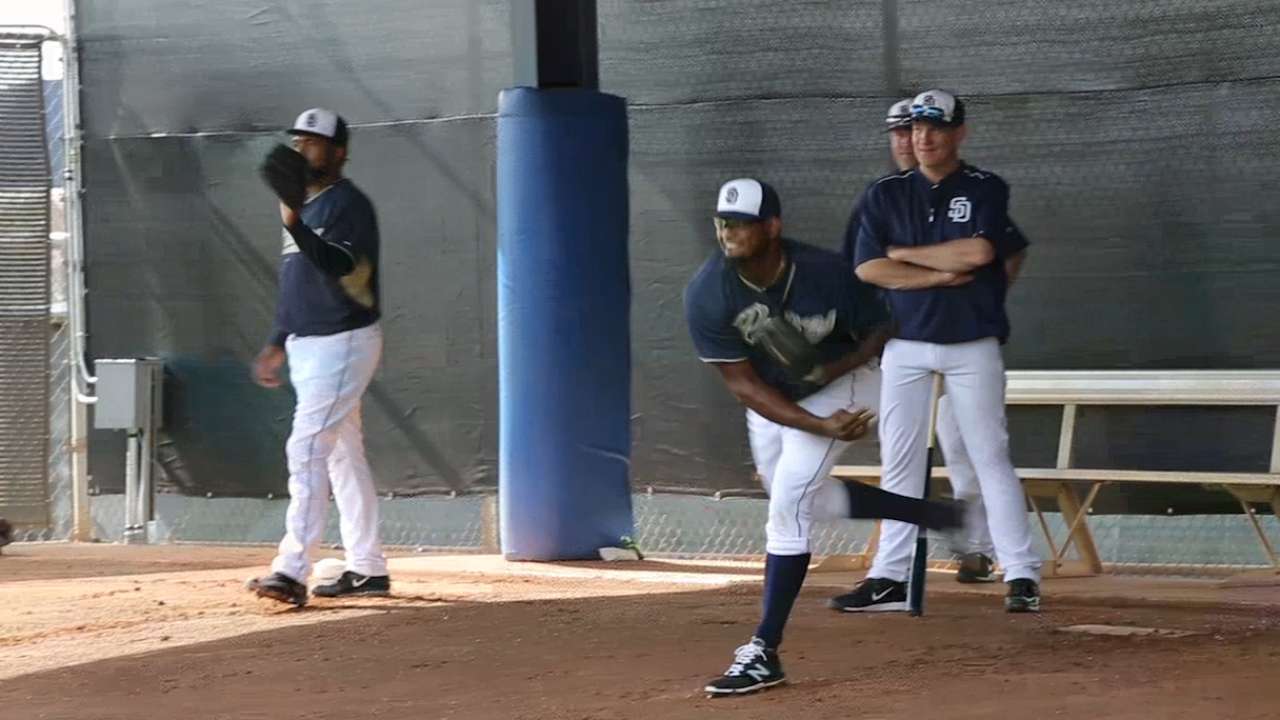 PEORIA, Ariz. -- The 96-mph fastball with fuzz, the 84-mph splitter that falls off the table, and then, of course, the histrionics on the mound; a colorful display that includes hopping off the mound after a strikeout, the pumping of his arms and the youthful exuberance that belies Jose Valverde's age.
Could "Papa Grande" really be back?
Valverde, who turns 37 later this month, is in big league camp with the Padres on a Minor League deal, a non-roster invitee, which is essentially nothing more than a promise of a look.
He might be getting more than that, though.
Valverde, who hasn't been relevant at the big league level since 2012, has impressed the Padres' coaching staff during the team's early workouts, and during his two scoreless innings this spring, in which he has struck out two batters. He is attempting to forge his way into what is already a crowded bullpen picture.
"It's coming out pretty good," Padres manager Bud Black said of Valverde. "I like Valverde."
The Padres rediscovered Valverde this offseason. He was pitching in his native Dominican Republic for Toros del Este, the club for which then-Padres catcher Yasmani Grandal was also playing. The Padres asked Grandal if anyone on the staff was throwing exceptionally well.
Grandal, who in December was traded to the Dodgers in the Matt Kemp deal, immediately offered up Valverde. With their interest piqued, the Padres decided to send senior adviser of baseball operations Omar Minaya to the Dominican Republic to watch Valverde, who was throwing 97 mph.
Minaya later left to become a senior advisor with the Major League Baseball Players Association.
Valverde has spent more time at home than he has in the big leagues the last two years, which actually may have helped him. Released by the Tigers in August 2013 and then by the Mets in May of last year, Valverde returned to the Dominican Republic to train, but also to rest his right arm, which to that point had a lot of miles on it.
Valverde had seven season of 50 or more appearances from 2005-12, and led the league in saves three times and was a three-time All-Star (2007, 2010-2011) along with twice finishing in the Top 6 in Cy Young Award voting. He admitted that he hadn't been himself, especially from a velocity standpoint, in recent years.
"The last two years, I didn't play a whole season in the big leagues, so I was able to rest my arm," Valverde said. "I think that's helped my velocity come back the way it has."
And how does he feel today?
"I feel great," Valverde said. "The way I feel right now is how I felt my first year with the Diamondbacks [in 2003, at age 25]. It's my arm, mental, everything."
In terms of his mound antics, if that's what they're called, Valverde makes no apologies. He's having fun, plain and simple. None of it is aimed at his opponent. He's excited. It shows.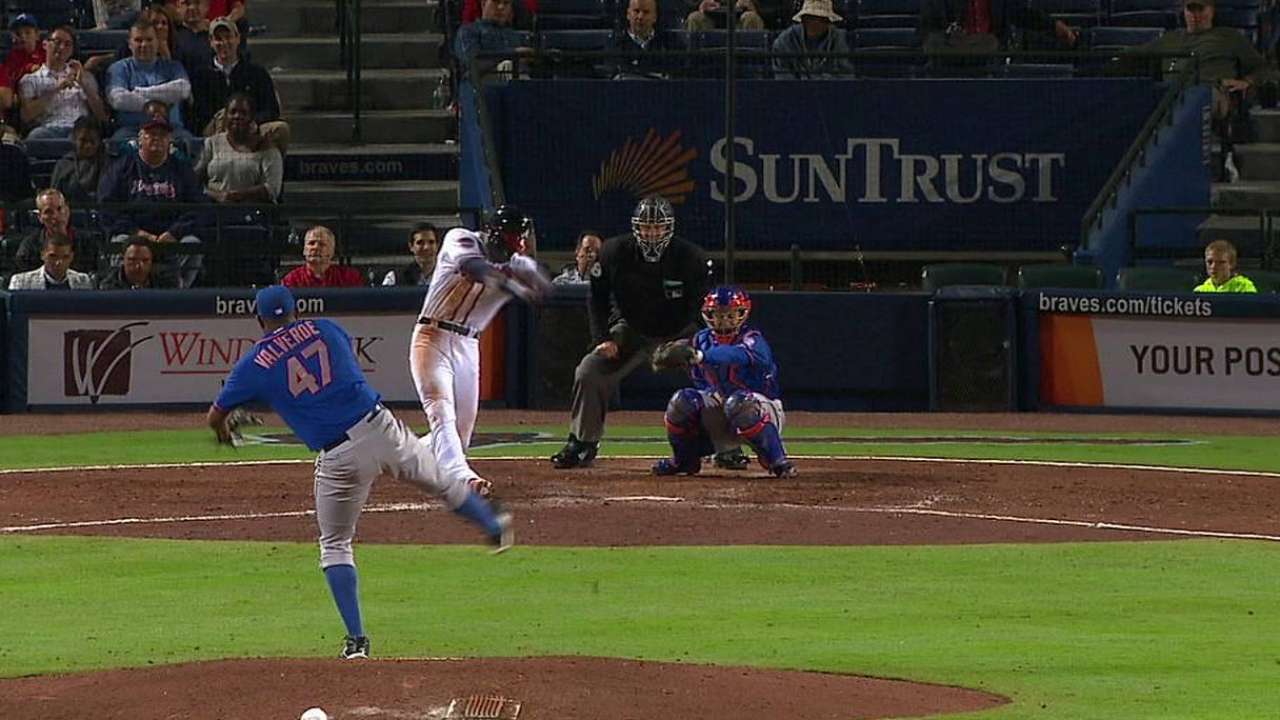 "From the other side, you sort of scratch your head and wonder," Black said. "But when he's on your side, you get to know the guy, the teammate he is, how he works here in the morning, teaching and helping the younger guys, doing things the right way, you know where his heart is. I have a clearer picture now."
So do his new teammates, who have gravitated toward Valverde in camp and have enjoyed their time with him. Plus, they have loved watching him pitch.
"When I see him do that, it makes me want to dance when I get a single," said Padres Minor Leaguer Cody Decker. "I see how much fun he's having when he strikes someone out or gets a groundout. How do you not love that or appreciate that?
"He's fun, and this is still a kids' game. A lot of people take the game so seriously. Every time he's on the mound, it's fun."
Corey Brock is a reporter for MLB.com. Keep track of @FollowThePadres on Twitter. This story was not subject to the approval of Major League Baseball or its clubs.