Asche fine after being hit by pitch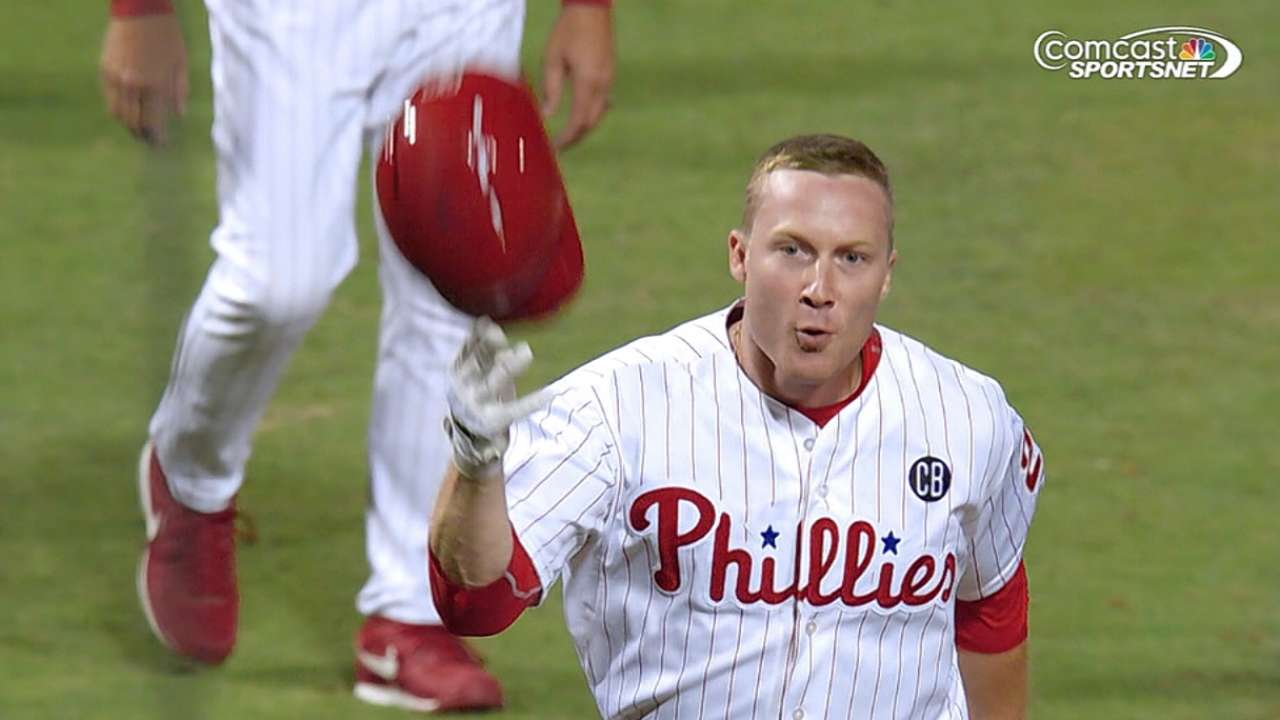 SARASOTA, Fla. -- At least the baseball spared Cody Asche's right hand.
Asche left Monday's 1-0 victory over the Orioles in the sixth inning at Ed Smith Stadium after a pitch hit him on the right triceps.
Asche suffered a bruise with a complementary imprint of the baseball as a souvenir. He said he should be fine.
"I'll try to get out of the way next time," he said. "No cause for concern."
Asche got hit with a pitch on his right hand last March, which forced him to miss time in Spring Training.
"At least it wasn't the hand this year," he said. "That's a plus."
Todd Zolecki is a reporter for MLB.com. This story was not subject to the approval of Major League Baseball or its clubs.