Blue Jays make effort to ease pitchers into spring workload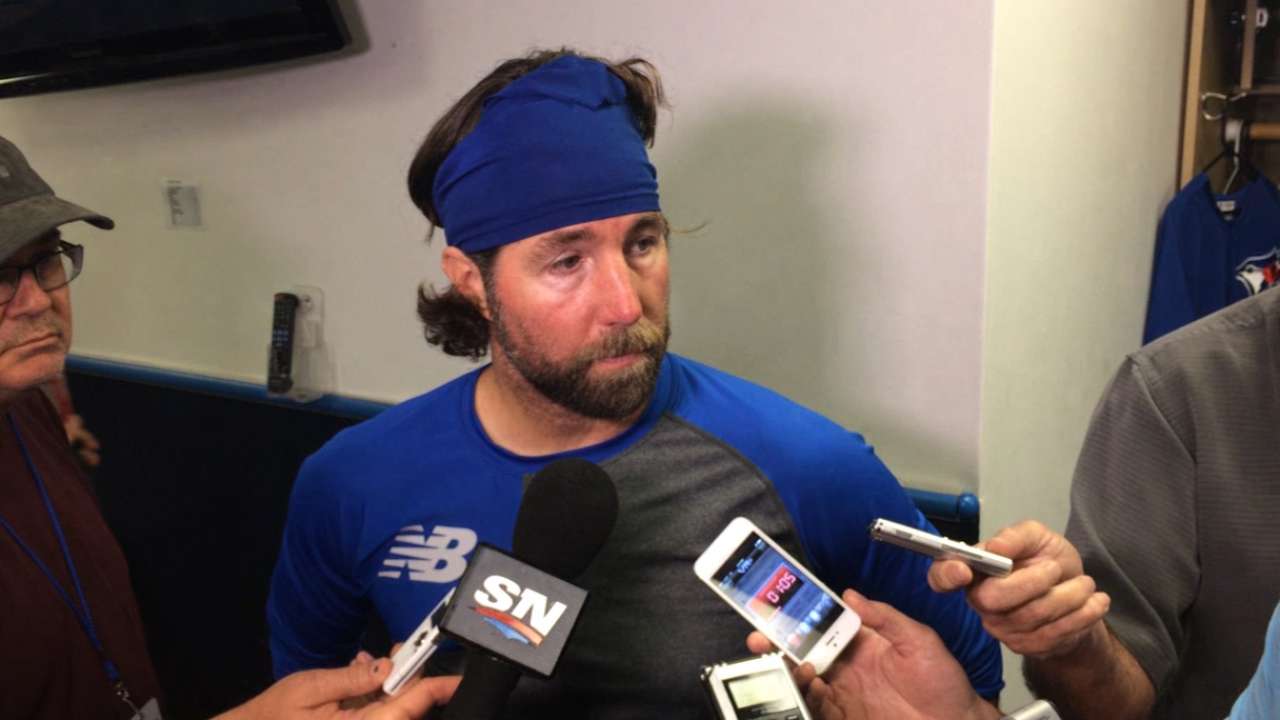 DUNEDIN, Fla. -- The Blue Jays are taking a little bit more of a cautious approach with their starting rotation this spring, compared to some of the other camps in recent memory.
Toronto has decided to ease its veteran pitchers into a routine while keeping their overall innings down. Prior to this week, nobody in the rotation had thrown more than two innings in a start, as the club aims to limit the workload during the opening weeks.
The lower amount of innings also means that some pitchers have been taking the mound with less rest between outings. Left-hander Daniel Norris got the start vs. Detroit on Monday afternoon on three days' rest, while R.A. Dickey will do the same on Tuesday against the Twins.
"There are always adjustments you make," Blue Jays pitching coach Pete Walker said. "It depends on the individual. Maybe you take notes from the previous year and you remember things. Certain guys might need a little more time, other guys are more ready and you make adjustments as you go.
"Last year was a little bit different. R.A. and Mark [Buehrle] built up their innings pretty quickly. This year, we're going to take a little more time. That's just talking with them directly and knowing their bodies and where they are in their careers."
During Dickey's first two years with the Blue Jays, he increased his workload rather quickly. In 2013, it was to get ready for the World Baseball Classic, and last year he built up innings early and then tried to hit the pause button late in camp with shorter appearances in his final two starts.
This year it has been a very different approach, as his last start was two innings and he's scheduled for three on Tuesday.
"For instance, I felt good enough to go out there for a third inning, but instead of doing that, kind of pump the brakes and build off a good outing," Dickey said after his last start. "Kind of lessen the work between outings, in the bullpen. You can manage your workload, and that's something I'm going to do in an effort to try to peak at the right time at the end of spring as we go into the New York [season-opening] series.
"We'll see how it goes, but it would be folly for me not to try to change something up, given the way that I felt the last two springs coming out. I need to try to make an improvement, and hopefully I can do that."
Gregor Chisholm is a reporter for MLB.com. Read his blog, North of the Border, and follow him on Twitter @gregorMLB. This story was not subject to the approval of Major League Baseball or its clubs.