Wheeler not sweating bumpy outing vs. Marlins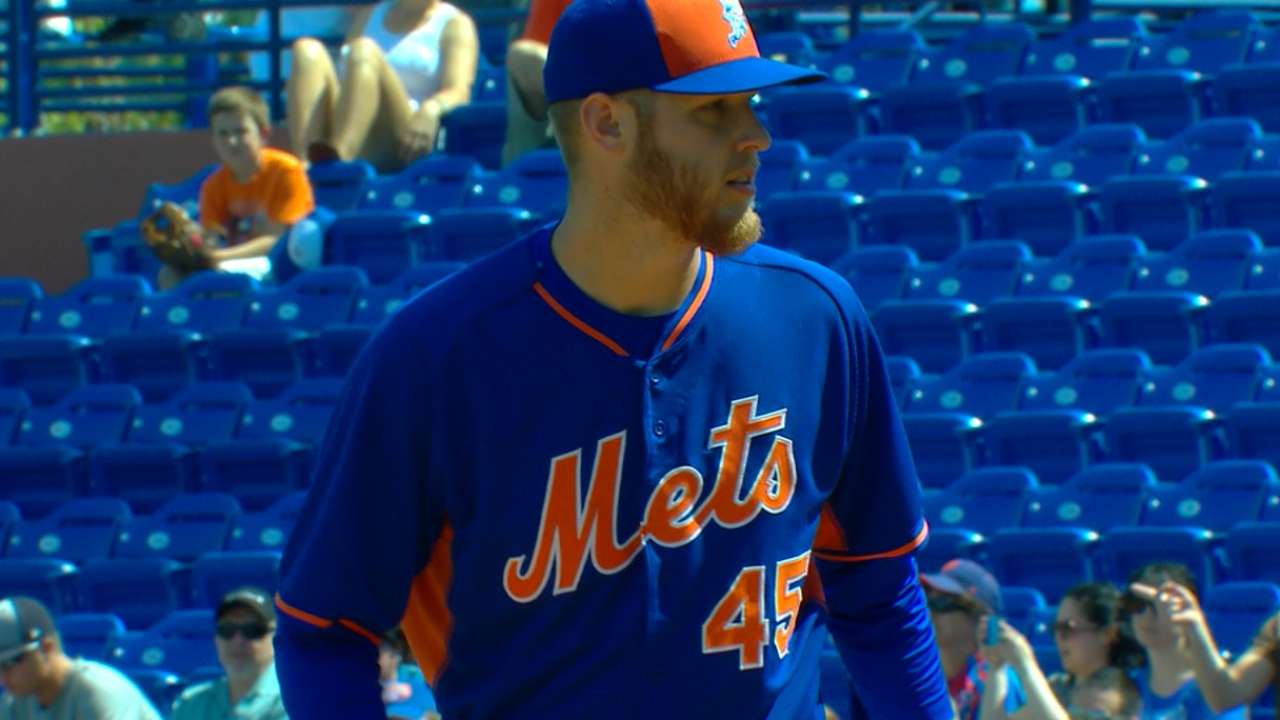 PORT ST. LUCIE, Fla. -- A year ago, with less than a full season of service time on the back of his baseball card, Zack Wheeler fretted about making the Mets. Not that he lacked confidence, but Wheeler worried that a bad spring might find him back in Triple-A.
This year, coming off one of the strongest second halves of any Mets pitcher, Wheeler feels comfortable. So when he gives up six runs in 1 2/3 innings, as he did Monday against the Marlins, Wheeler could find enough positives to be "happy with the outing overall."
"Honestly, I'm not worried about really making the team like I was last year," Wheeler said. "I've still got to go out there and prove myself, but at the same time, I'm going out there working on what I need to work on to prepare for the season."
The issue at hand was fastball command vs. the Marlins. Though he felt more comfortable with his secondary offerings than he expected, Wheeler's fastballs took on lives of their own. The result was two hit batsmen and two walks, all of them in a six-run second inning.
"Obviously, his command was off, but plus stuff -- I'll tell you that," manager Terry Collins said. "I think the two hit batters, a lot of it was due to the fact that he's throwing about 96 [mph], he was pitching in, the ball was inside and he couldn't get out of the way of it. But it's not an excuse, for he just didn't have his command in the second inning. As we've seen thus far in this camp, when you walk guys, the gates are going to open up."
Anthony DiComo is a reporter for MLB.com. Follow him on Twitter @AnthonyDicomo. This story was not subject to the approval of Major League Baseball or its clubs.