Improving Duda takes 40 swings in batting practice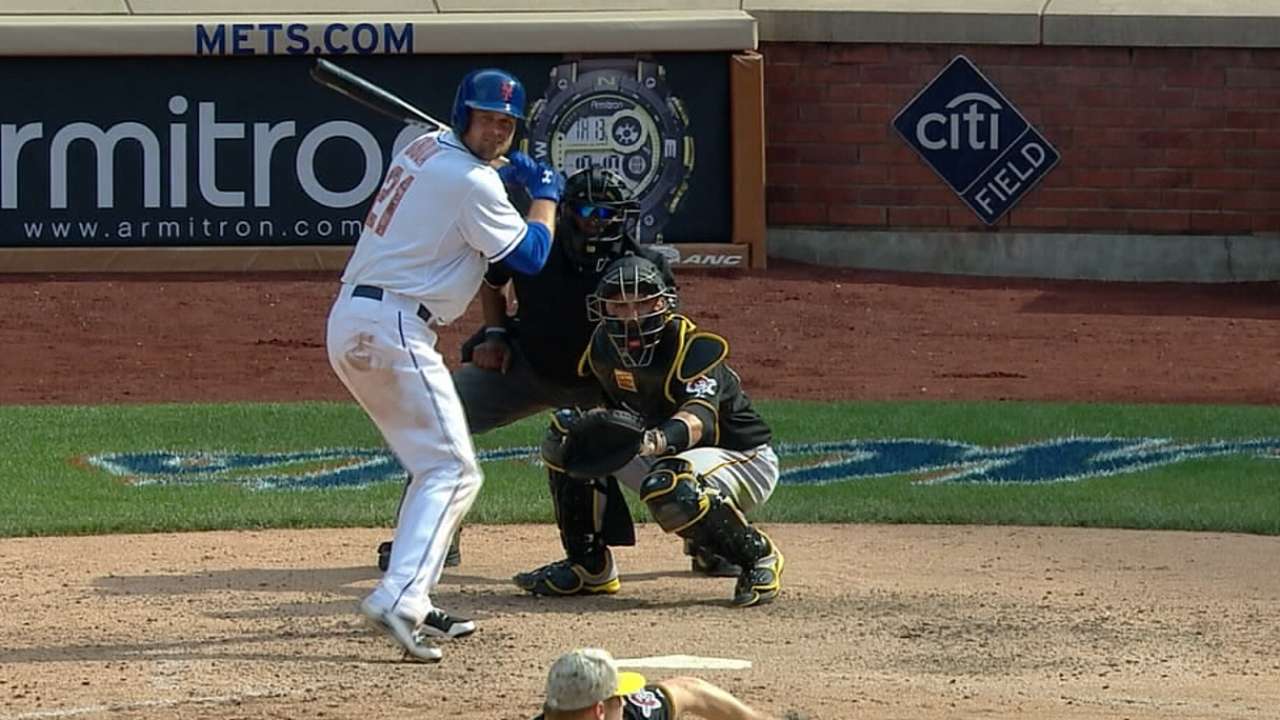 PORT ST. LUCIE, Fla. -- Mets first baseman Lucas Duda, who has been limited by a strained left intercostal muscle since before camp began, took batting practice Monday for the first time in more than three weeks. Duda is tentatively in line to make his Grapefruit League debut on Friday against the Braves (1:10 p.m. ET on MLB.TV).
"We'll see how it goes, we'll see how it progresses," Duda said. "But it feels great, so that's good news."
Duda, 29, is coming off a season in which he hit .253 with a career-high 30 homers and 92 RBIs. Penciled in as the Mets' cleanup hitter, Duda strained his intercostal taking swings before camp officially opened. He owns a home in Port St. Lucie, and he's been in Florida since early January, attending an optional fitness camp at the team's new Barwis Methods complex.
Duda began hitting off a tee late last week before graduating to a 40-swing batting-practice session on Monday. In his absence, Michael Cuddyer and Brandon Allen have been splitting time at first base.
Anthony DiComo is a reporter for MLB.com. Follow him on Twitter @AnthonyDicomo. This story was not subject to the approval of Major League Baseball or its clubs.