Triceps strain has Crisp day to day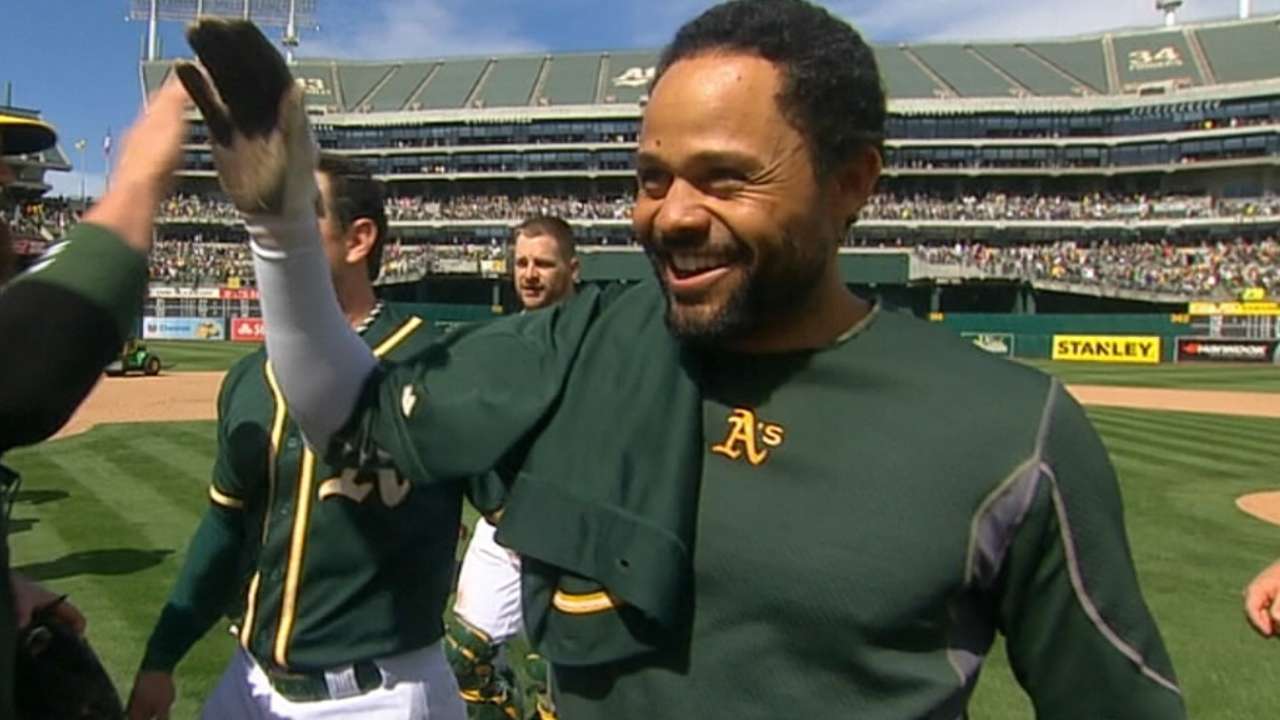 SURPRISE, Ariz. -- A's outfielder Coco Crisp has joined Josh Reddick in the training room with a right lower triceps strain. He's considered day to day.
Reddick is expected to be shut down for at least two weeks with a right oblique strain, and the A's are holding out hope Crisp's prognosis is much better.
"We just really don't know yet," manager Bob Melvin said Monday morning. "They'll have a little better idea once he gets treatment today."
Crisp, making the transition from center field to left this spring, exited Sunday's game after just two innings with what he described as elbow soreness. He has just four spring at-bats under his belt. Reddick has only three, and he's questionable for Opening Day.
With his outfield depth already being tested less than a full week into the Cactus League calendar, Melvin is reminded what a luxury it is to have so many moving parts on his roster. Ben Zobrist, though penciled in as the everyday second baseman, is an option to help in the outfield, with Eric Sogard able to fill out the infield in his place.
Craig Gentry and Sam Fuld can also play all three outfield positions, and Rule 5 Draft selection Mark Canha will be given a long look in the corner spots this spring.
"That's what we're built around, is being flexible, deep and versatile as far as the roster goes," said Melvin.
Jane Lee is a reporter for MLB.com. This story was not subject to the approval of Major League Baseball or its clubs.