Breaking down the Nationals' 2015 Top 30 Prospects
Giolito remains No. 1; Lopez, Difo make big jumps into team's top 10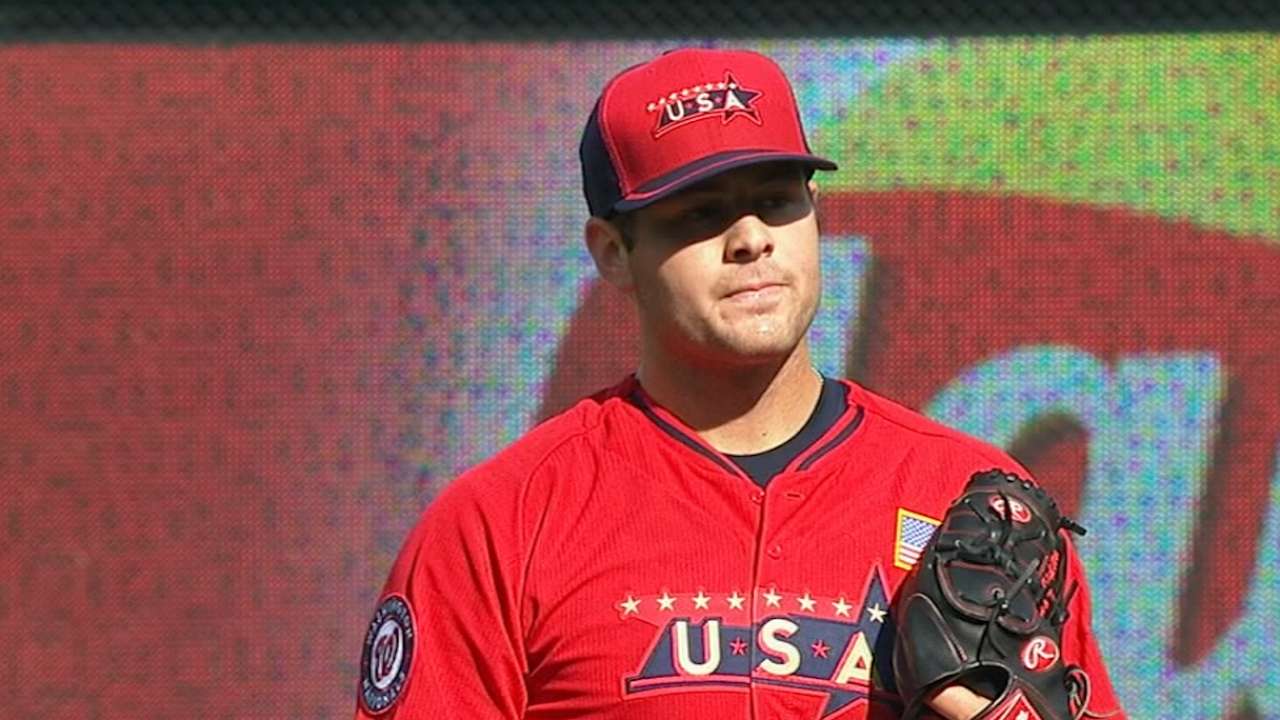 As always, the Nationals' top prospects list has undergone some changes in the past year, but the name at the top remains the same. Right-hander Lucas Giolito only strengthened his reputation in 2014 as he excelled during his first full season following Tommy John surgery.
The Nationals also saw breakout seasons from several prospects, including right-hander Reynaldo Lopez and infielder Wilmer Difo, who both jumped into the top 10 this year. The latest group of Draft picks has also joined the mix, with top selections Erick Fedde and Jakson Reetz leading the way.
And general manager Mike Rizzo was as active as ever in the trade market. Separate deals saw shortstop Zach Walters and outfielder Steven Souza leave the organization, while right-hander Joe Ross came over from the Padres.
Nationals' 2015 Top 30 Prospects list
Biggest jump: Reynaldo Lopez, RHP (2014: Unranked | 2015: No. 4)
Biggest fall: Matt Purke, LHP (2014: No. 6 | 2015: No. 30)
Best tools
Tools are graded on the 20-80 scouting scale, where 80 is the best possible grade and 50 represents Major League average.
Hit: Wilmer Difo (55)
Power: Michael Taylor (55)
Run: Rafael Bautista (70)
Arm: Pedro Severino (65)
Defense: Taylor (70)
Fastball: Lucas Giolito (80)
Curveball: Giolito (70)
Slider: Joe Ross (55)
Changeup: A.J. Cole (55)
Control: Taylor Hill (60)
How they were built
Drafted: 18
International: 8
Trade: 4
Breakdown by ETA
2015: 6
2016: 8
2017: 9
2018: 5
2019: 2
Breakdown by position
C: 4
1B: 1
2B: 3
3B: 2
SS: 1
OF: 5
RHP: 11
LHP: 3
Teddy Cahill is a reporter for MLB.com. Follow him on Twitter at @tedcahill. This story was not subject to the approval of Major League Baseball or its clubs.