MLB Pipeline checks in from Yankees camp
Andujar, Lail among breakout candidates; Bird talks about spring experience
Every Spring Training, prospects get a chance to show what they can do as they prepare for the season ahead. Some are competing for jobs in big league camp, while others are prepping for the season as they vie for spots at Minor League affiliates. MLBPipeline.com is visiting all 30 camps this spring. Today, we check in on the New York Yankees.
In an effort to improve their farm system, the Yankees have committed significant resources in recent years to acquiring amateur talent. Perhaps their biggest splash to date came in July, when on the first day of the international signing period they signed nine players ranked on MLBPipeline.com's Top 30 international prospects list.
That international spending spree came on the heels of a bumper crop in the 2013 First-Year Player Draft, in which the club had three first-round picks.
Now the Yankees must set about developing all the young talent they've amassed. Assistant general manager Billy Eppler said he's looking forward to seeing how all of the club's Minor Leaguers fare once their seasons get underway.
"I just want to see how everyone moves forward," Eppler said. "You want to see progress across the board. What I'm most eager for is once these guys get into their season and log three weeks, then they exhale a little bit. That's when I'm most interested to go in and see them."
Camp standouts
The Yankees have been able to use several young players in Grapefruit League action so far, and the prospects have been delivering. Right-hander Luis Severino, outfielder Aaron Judge and first baseman Greg Bird, among others, have all made the most of their playing time with the big league club.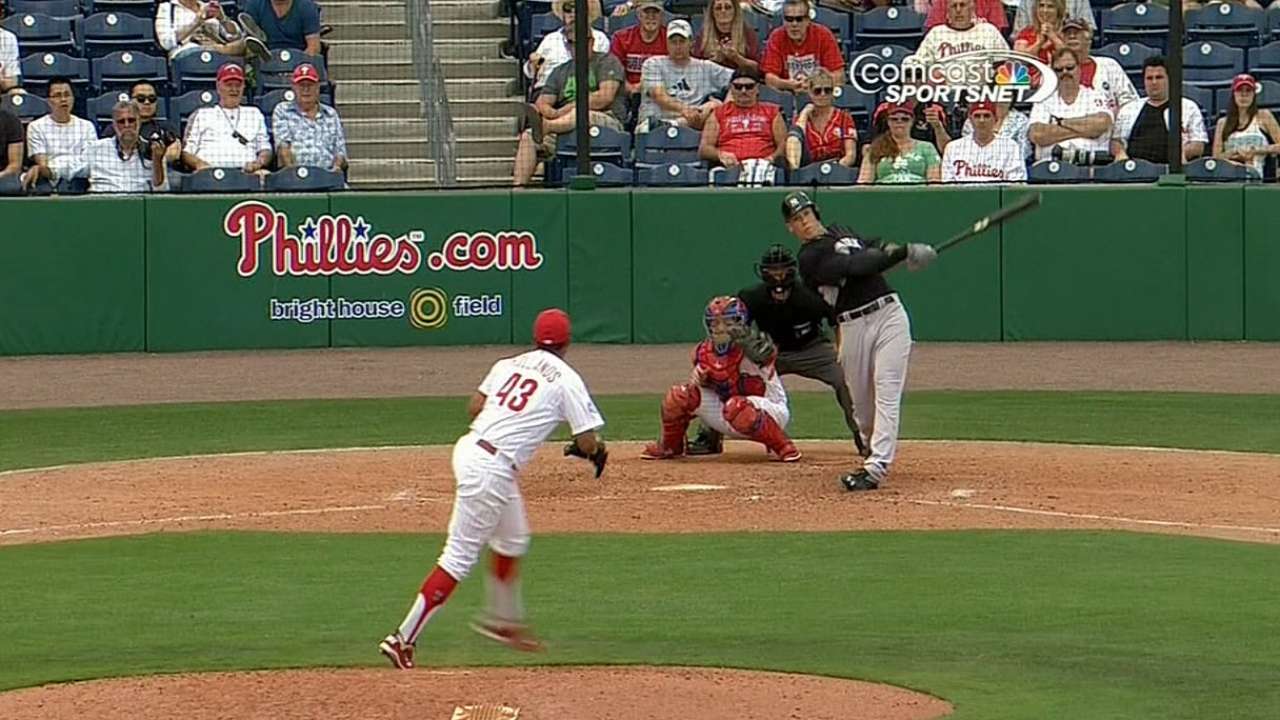 But Eppler said the success of the younger players goes beyond what has happened on the field. He has been impressed with their maturity and their desire to learn from the numerous veterans in the Yankees clubhouse.
"It's standing out a little bit to me more so than in past years, or more so than you see generally with players that are young," Eppler said. "I think you see it on a daily basis in the clubhouse. They're trying to absorb knowledge from the veteran players, and we have veteran players who are very willing and able to lend a helping hand or lend some advice."
Breakout candidates
Miguel Andujar, 3B: One of the prizes of the Yankees' 2011 international signing class, Andujar, from the Dominican Republic, reached full-season ball as a 19-year old in 2014. He overcame a slow start to hit .316/.358/.448 in the final two months of the season. He will have a chance to build on that success this year.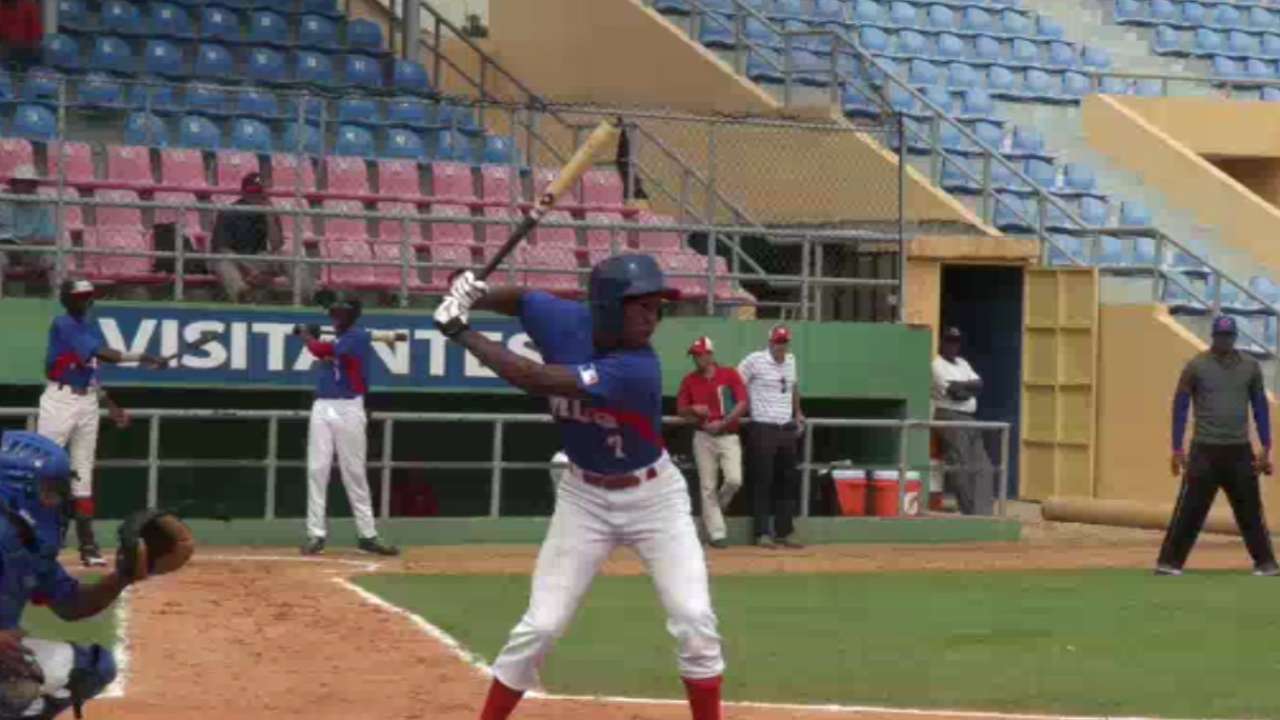 Brady Lail, RHP: An 18th-round pick in 2012, Lail took a step forward as he advanced to Class A Advanced Tampa in 2014 and set himself up for even more success this season. His low-90s sinker, curveball and ability to throw strikes give him a chance to develop into a solid big league starter.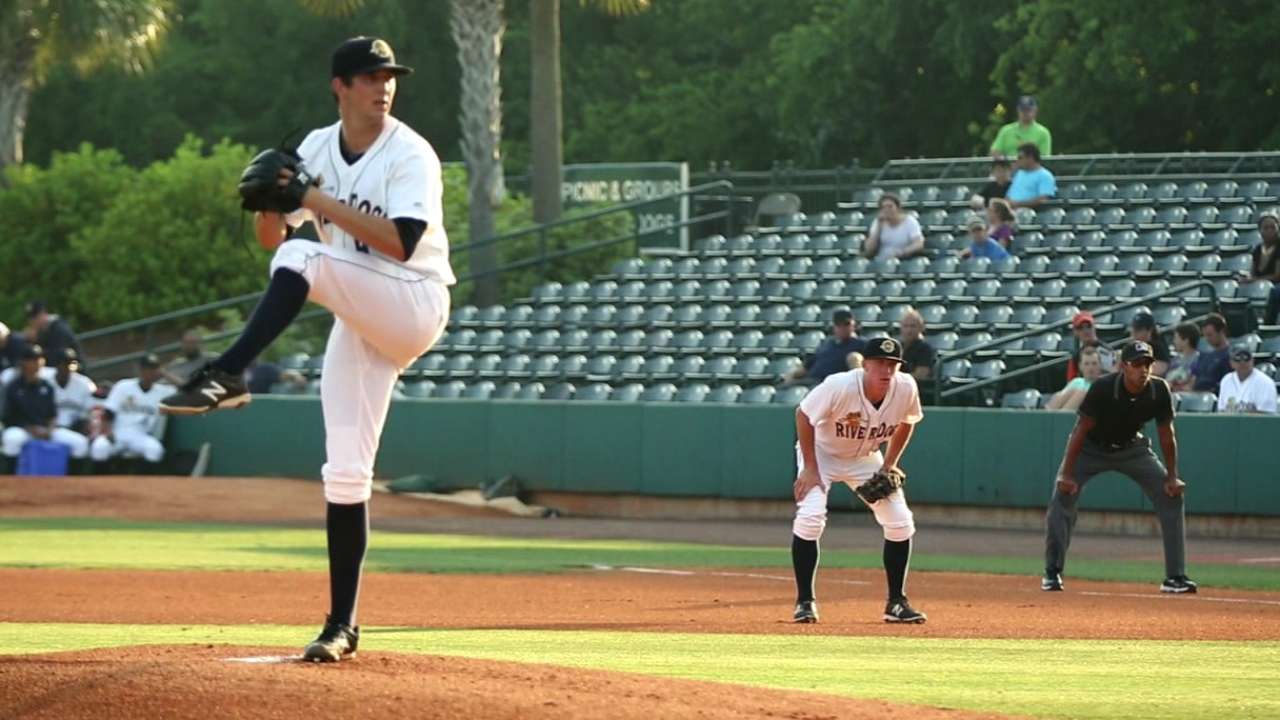 Three questions with Greg Bird
Bird started last season on the disabled list with a sore back. The first baseman finished strong, though, earning a promotion to Double-A Trenton in August and then winning the Arizona Fall League Most Valuable Player Award.
MLBPipeline.com: You've had some chances to play with the big league team this spring. How do you feel like that has gone?
Bird: I'm just here to get reps and get ready for the season. So as far as that goes, I'm feeling good. I'm just trying to keep getting better.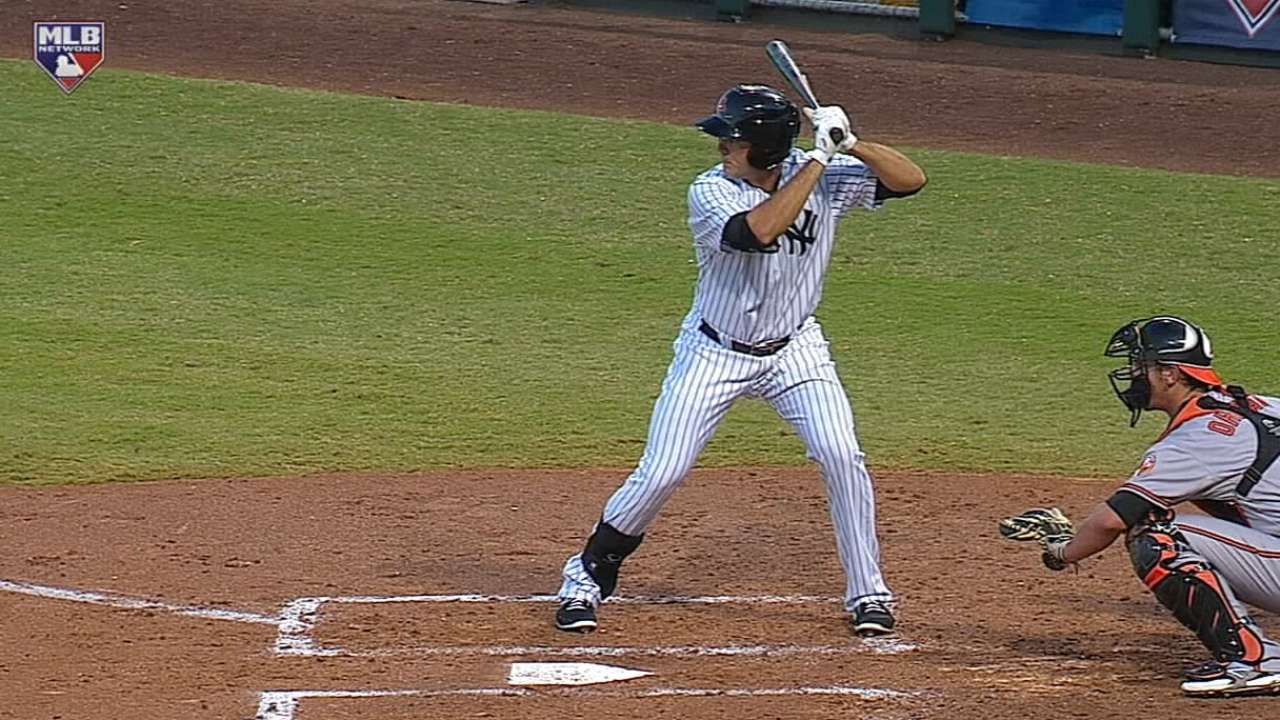 MLBPipeline.com: What have you been able to learn from the more experienced players in camp?
Bird: Just how to be a professional. How to go about my business and how to do everything the right way and how to win games. That's what I'm trying to learn from them -- how to become a better player to help the team win games.
MLBPipeline.com: What are you working on this spring?
Bird: For me it's about becoming more consistent in every aspect of the game -- baserunning, defense, just everything. It takes a complete player, so that's what I'm trying to be.
Teddy Cahill is a reporter for MLB.com. Follow him on Twitter at @tedcahill. This story was not subject to the approval of Major League Baseball or its clubs.