Injury bug hits several stars in early spring action
Darvish, Lee, Pence among players already on mend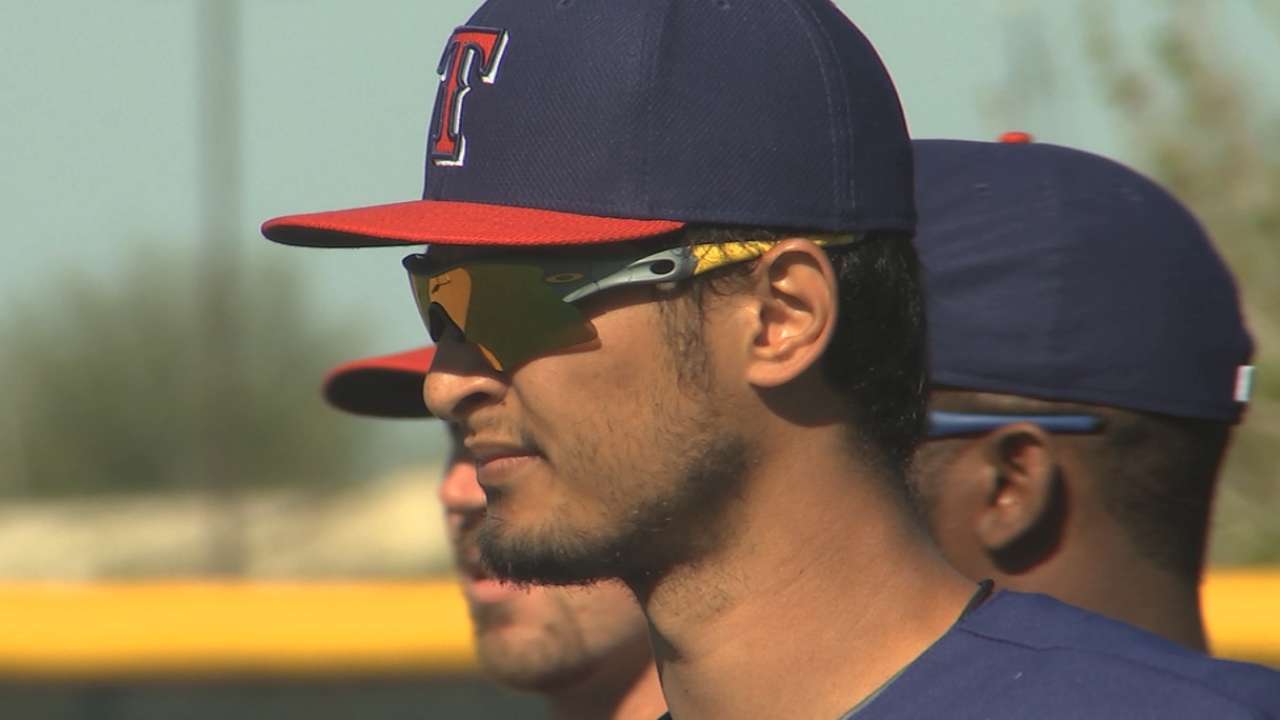 It's a time of hope and a time to get real.
Sure, Spring Training begins and ends with every team in the Major Leagues opening the regular season with a record of 0-0 and dreams of putting it all together for a World Series run to remember, but over the course of the 162 games to come, a lot can happen, and not all of it is shaving-cream pie celebrations and standing ovations.
Winning a title requires overcoming adversity, and adversity can certainly find its way into February and March before teams even get cooking.
That's the situation for a number of clubs as we enter the second week of March, with several big-time players already suffering from the injury bug and front offices and field staffs wondering how to deal with the setbacks.
Aside from the waiting game for players who were injured last season and are trying to make their way back (Miguel Cabrera, Jose Fernandez, Matt Cain, Garrett Richards and Nick Markakis come to mind), here are seven of the more significant injuries that have occurred since pitchers and catchers reported to spring camps:
Yu Darvish, RHP, Texas Rangers
The ace of the Rangers' staff and a perennial American League Cy Young Award candidate has a sprained right ulnar collateral ligament. He will seek a second opinion, but this sure seems like a Tommy John surgery waiting to happen, which means Darvish would be out for all of 2015 and the Rangers would be in a tough spot with starting pitching before the season even began.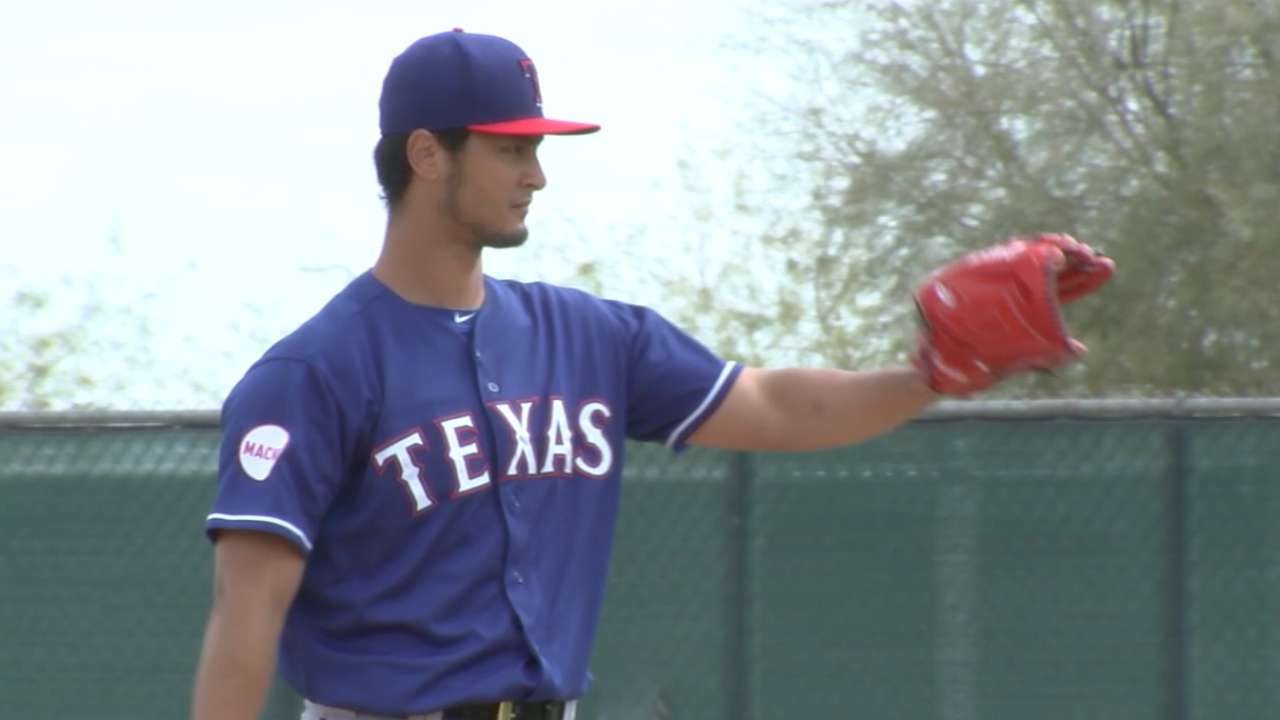 Cliff Lee, LHP, Philadelphia Phillies
The veteran left-hander's 2014 season ended on July 31 because of a strained flexor tendon, and it was revealed on Sunday that Lee is having discomfort in the left elbow again. Phillies general manager Ruben Amaro Jr. said tests revealed that Lee's UCL doesn't show any damage, but MRIs have been forwarded to Dr. James Andrews, and that's never a great sign.
Chris Sale, LHP, Chicago White Sox
Of all the things that could beset the tall, lanky lefty with the funky delivery who happens to be one of the best starting pitchers in the Major Leagues: a broken foot? It's hard to believe, but true. Sale suffered an avulsion fracture in his right foot and a sprained right ankle last Friday during an accident at his Arizona home. Sale said Sunday that he's still a possibility to make his expected start for Opening Day on April 6.
Hunter Pence, OF, San Francisco Giants
The Giants' spiritual leader, and a pretty good outfielder to boot, got hit with bad luck -- and a pitched baseball -- last Thursday in a game against the Cubs. The result was a non-displaced fracture of the ulna bone in his left forearm, a likely six- to eight-week absence from games, and the probability that his Major League-leading consecutive-games-played streak of 383 will come to an end. Pence tried to be optimistic about coming back quickly, but it's a tough blow for the defending champs.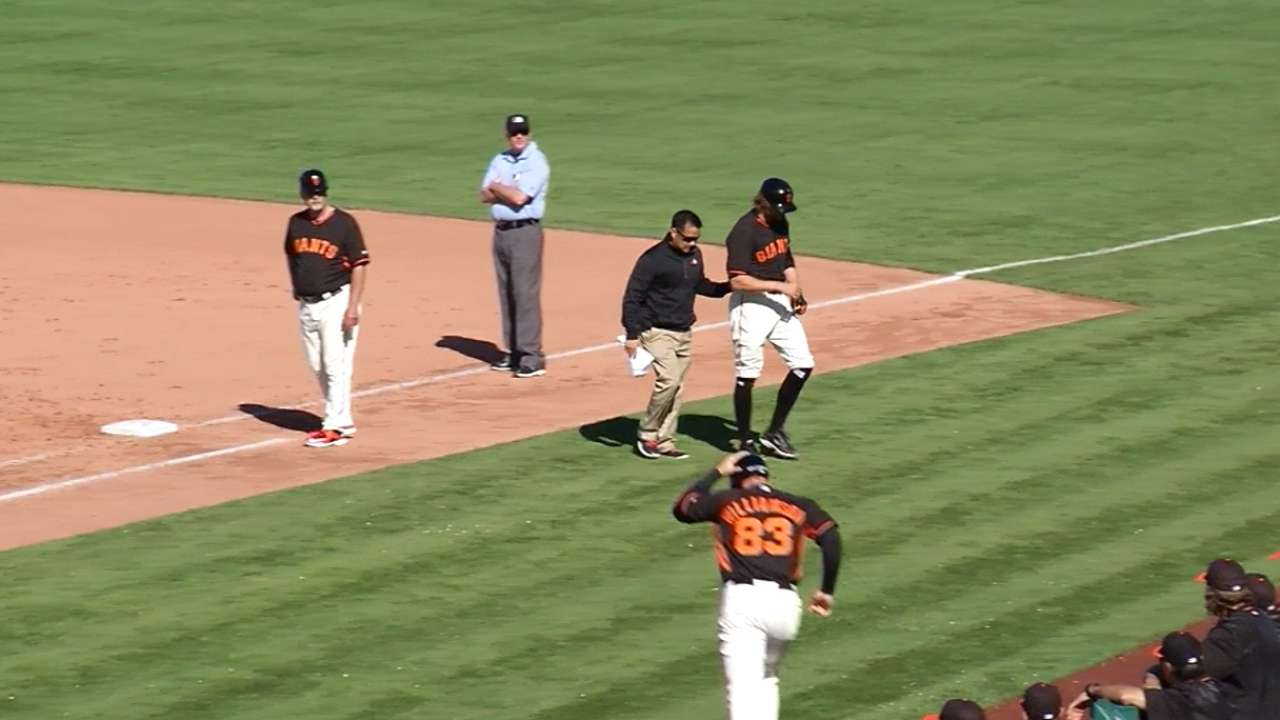 Victor Martinez, DH, Detroit Tigers
Martinez had an MVP-caliber year last year and the Tigers paid him a lot of money to come back as a free agent. Then he tore the medial meniscus in his left knee in an offseason workout. The good news is that Martinez took 25 swings from both sides of the plate and ran on a treadmill last week, and he could still be a possibility for Opening Day.
Adam Wainwright, RHP, St. Louis Cardinals
Wainwright lost time early this spring because of an abdominal strain, but he threw his first session of live batting practice on Sunday and should have another similar session before graduating to a Grapefruit League game. Wainwright remains a possibility for the season opener against the Cubs.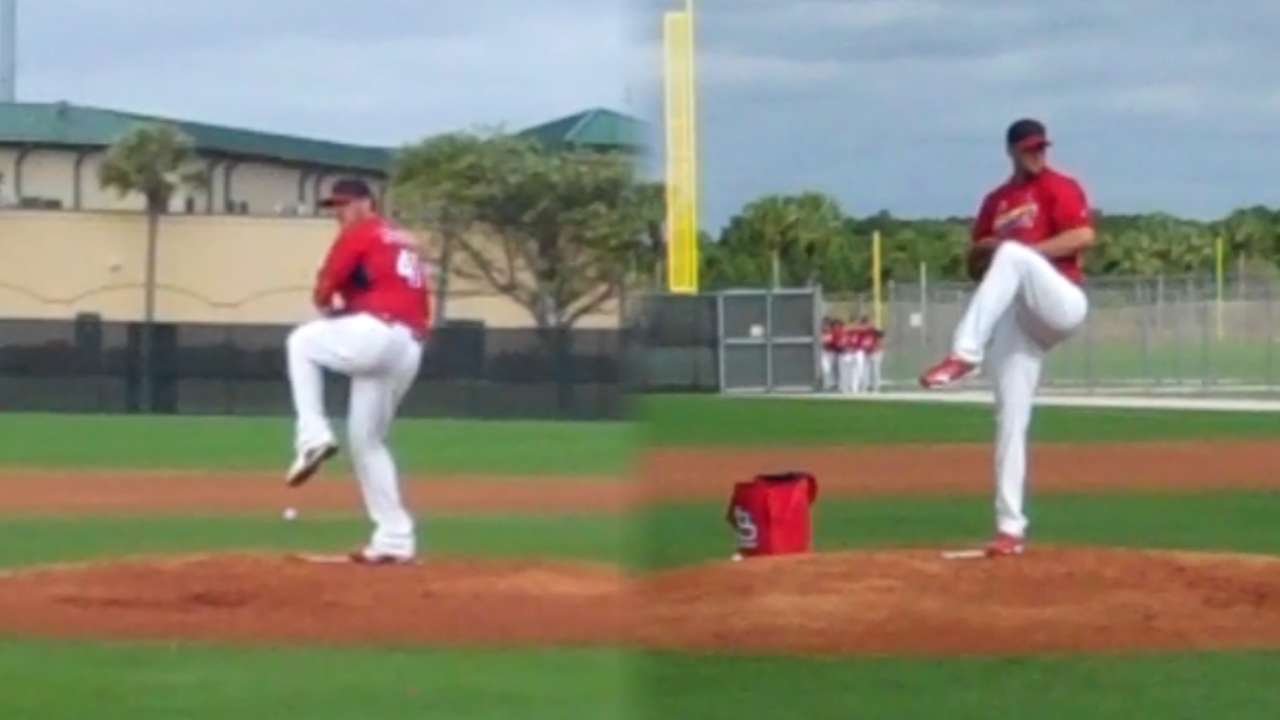 Kenley Jansen, RHP, Los Angeles Dodgers
The Dodgers took one on the chin late last month when their closer underwent surgery on his left foot to remove a growth from his fifth metatarsal. Jansen has been recovering normally, losing some weight to take pressure off the foot, and is expected to be out until at least the end of April.
Others of note
• Lance Lynn, RHP, Cardinals (left hip flexor strain, will be re-evaulated Monday)
• Sean Doolittle, LHP, A's (left rotator cuff tear, timetable unknown)
• Mike Minor, LHP, Braves (left shoulder tightness, still possible for Opening Day)
• Omar Infante, 2B, Royals (bone spur in right elbow, still possible for Opening Day)
• Shae Simmons, RHP, Braves (Tommy John surgery, out for year)
• Josh Reddick, OF, A's (right oblique strain, might miss Opening Day)
• Michael Saunders, OF, Blue Jays (left knee surgery, still possible for Opening Day)
• Tim Collins, RP, Royals (ligament damage in left elbow, will seek second opinion)
• Jurickson Profar, IF, Rangers (torn right labrum, out for year).
Doug Miller is a reporter for MLB.com. Follow him on Twitter @DougMillerMLB. This story was not subject to the approval of Major League Baseball or its clubs.