What's Next: Big-time names ready for action
Yanks pencil in Tanaka's first start; Rockies eye returns of Tulo, CarGo; Tribe set for Moss' debut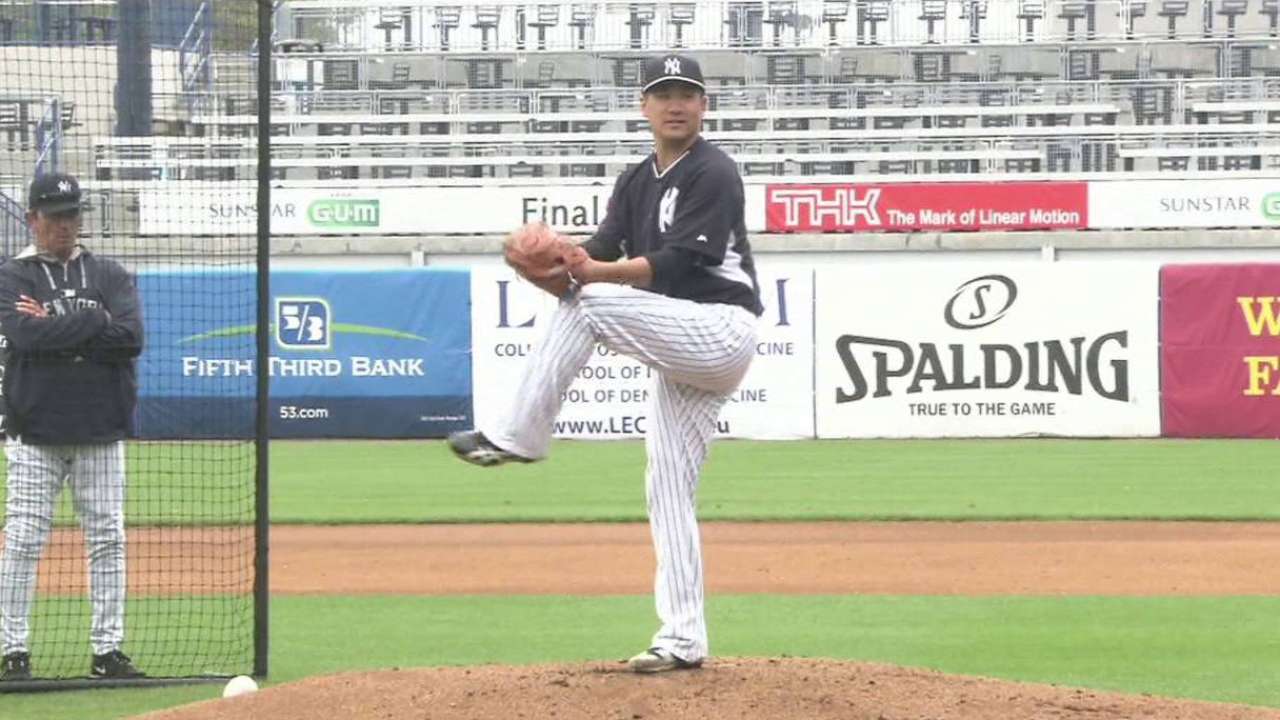 The Spring Training grind moves into another new week on Monday, and with it comes a few big-time happy returns.
Yankees manager Joe Girardi revealed the exciting news of the most high-profile comeback on Sunday during an interview on YES Network. Right-hander Masahiro Tanaka will take the ball to start against the Braves on Thursday.
The Japanese sensation tore through his first Major League go-round last year -- 13-5, 2.77 ERA, All-Star nod -- before having that stellar season interrupted by an almost-torn ulnar collateral ligament in his right elbow.
Fortunately for the Yankees and their fans, Tanaka did not need Tommy John surgery, and his rehab has gone so well that he'll be ready Thursday for what should be as big league of an event as a Spring Training game can be. The game is scheduled for a 7:05 p.m. ET start in Tampa, Fla., and will air on MLB.TV, YES and MLB Network.
Tanaka got ready for this outing by throwing 29 pitches in a simulated game on Saturday.
"Whenever, wherever they want me to go, I think I'm ready to go into a game," Tanaka said through an interpreter after that effort.
Meanwhile, the Colorado Rockies would be happy to see two of their superstars back on the field this week, and there's a good chance it will happen.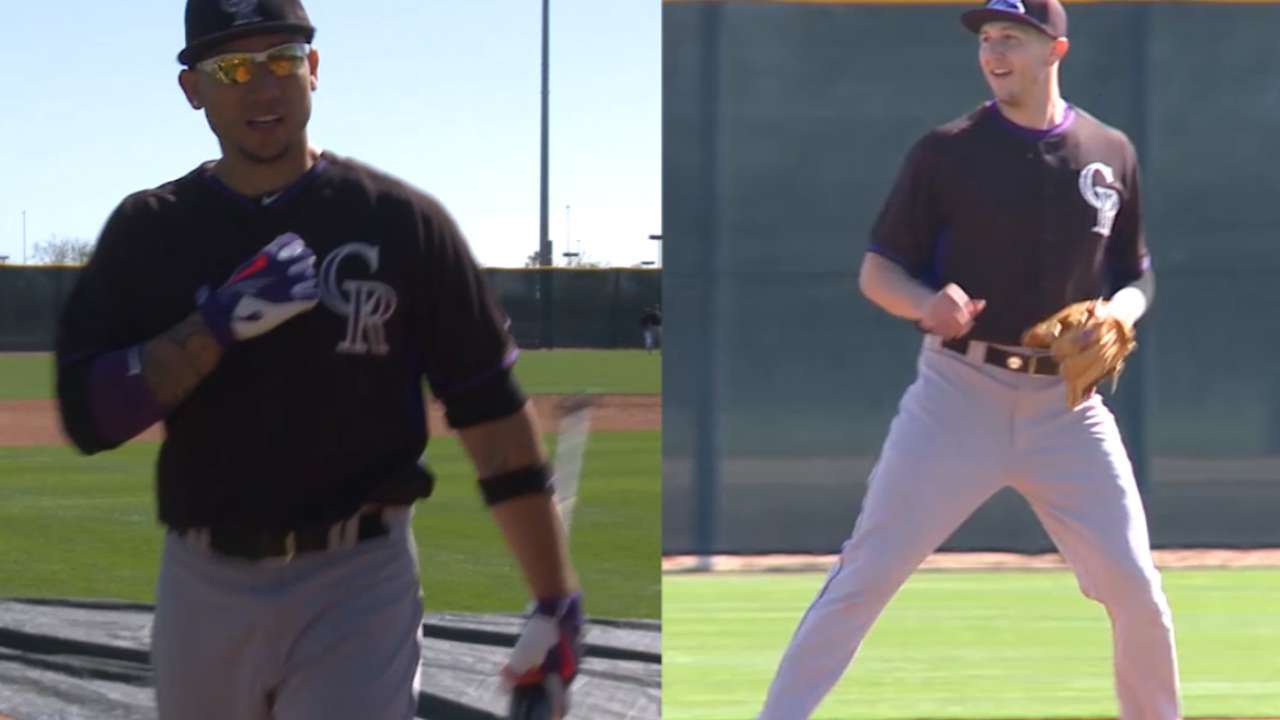 According to Rockies manager Walt Weiss, shortstop Troy Tulowitzki and outfielder Carlos Gonzalez might hit the field in tandem Monday in Cactus League action against the Reds at Salt River Fields at Talking Stick.
Tulowitzki was in the middle of another phenomenal year -- .340/.432/.603, 21 home runs -- when his season ended in July because of hip labrum surgery. Gonzalez, who has been one of the more dynamic all-around players in the game when healthy, had knee surgery in early August and hasn't been back in game action since.
"We're hopeful," Weiss said of their return when asked Sunday morning. "I was expecting before I got down here that those guys would play around the middle of Spring Training or a couple of weeks in. Things have gone so well, there's a possibility they'll be out there tomorrow."
Up the road from Scottsdale in Goodyear, Ariz., the Indians are waiting for one of their biggest offseason acquisitions, slugger Brandon Moss.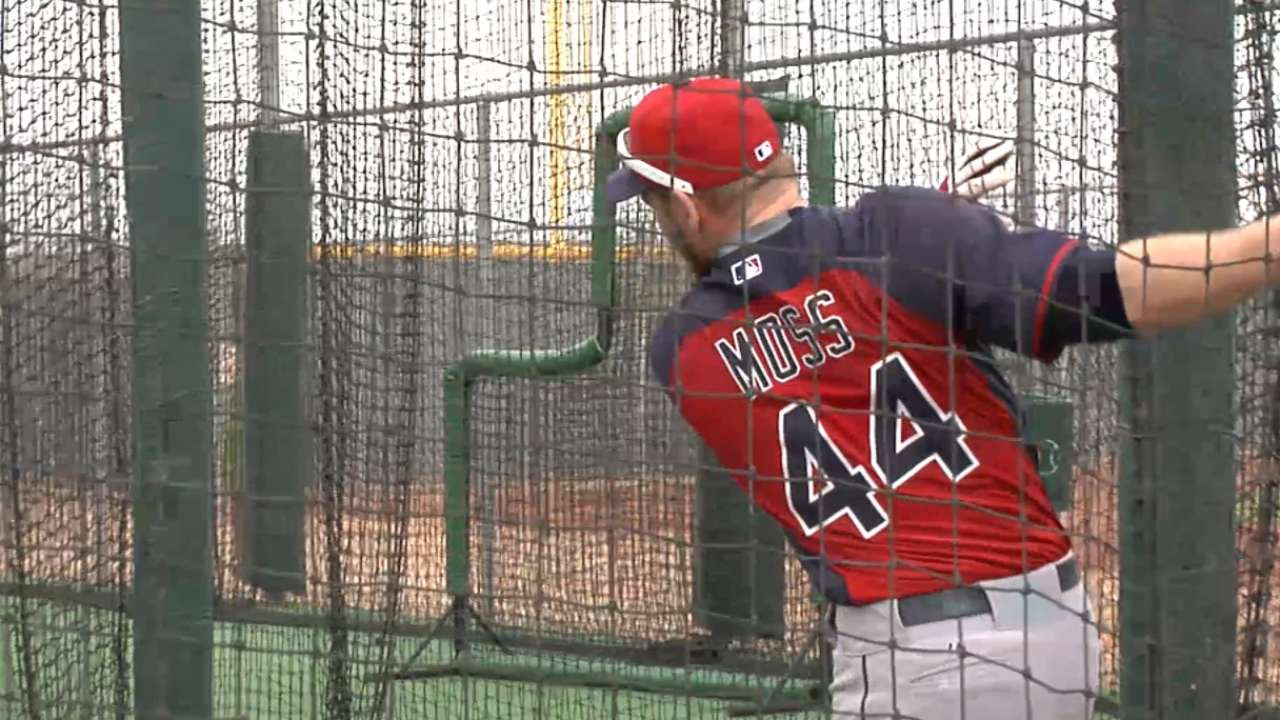 Moss, who was obtained by Cleveland in a December trade with the Oakland A's after undergoing hip surgery over the winter, is slated to play in his first spring game on Monday. Moss will bat cleanup as the designated hitter.
"I'm really surprised -- in a good way -- not just that he's ready, but that he looks as good as he does," Indians manager Terry Francona said.
Moss, 31, broke out with 30 homers in 2013 and made his first All-Star team last year. Even though his hip led to struggles in the second half of the 2014 campaign, Moss still finished with 25 homers and 81 RBIs for the A's, who made it to the American League Wild Card Game.
And while this week won't bring about the 2015 debut of Mets phenom Matt Harvey, since that was taken care of in an electric two-inning performance last Friday, the big right-hander will be back on the bump Wednesday against the Marlins.
Harvey, who hadn't pitched to big league hitters since being shut down in late August 2013 and then undergoing Tommy John surgery, is scheduled to stretch out to three innings and/or 45 pitches. It will be a road game against the Marlins, but it will still be must-see Grapefruit League action and what the Mets hope will be a natural progression back to regular-season stardom.
"I felt the buzz right when I pulled up in the parking lot," Mets catcher Travis d'Arnaud said after Friday's debut. "A guy with stuff like that can make or break a team. He's got that stuff and he's got that mindset, and everyone in the clubhouse knows he can do that."
Doug Miller is a reporter for MLB.com. Follow him on Twitter @DougMillerMLB. This story was not subject to the approval of Major League Baseball or its clubs.