Abreu's maturity minimizes potential for sophomore slump
Ventura likes how slugger approaches daily work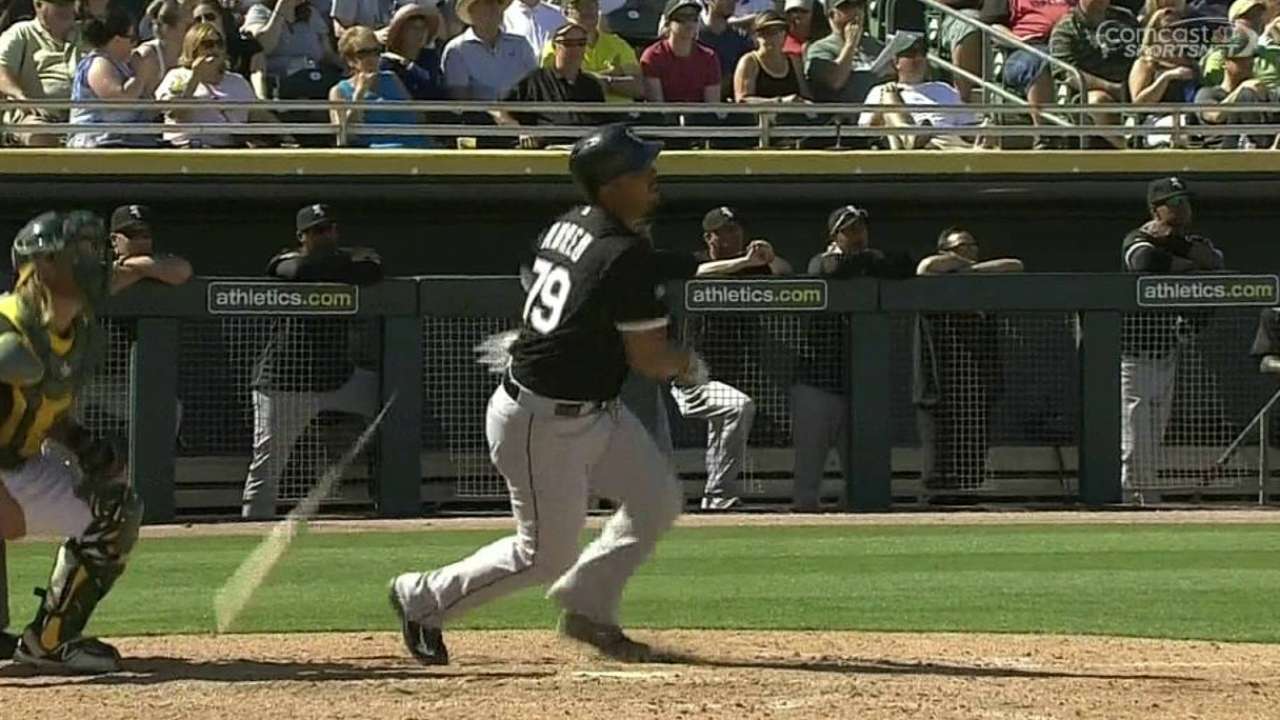 MESA, Ariz. -- White Sox manager Robin Ventura doesn't expect a sophomore slump from Jose Abreu, the reigning American League Rookie of the Year. But that confidence has far more to do with Abreu's maturity than his past professional experience in Cuba.
"He's more of a mature kid than most people, just in his daily interactions of coming in to work and all the things that he does," Ventura said. "There are guys older than him that are less mature than him. It's more about him than anything else."
Ventura doesn't feel the need to place expectations on the All-Star first baseman. He knows the numbers will be strong and accomplished the right way.
"He's not caught up in numbers," Ventura said. "He wants to help us winning."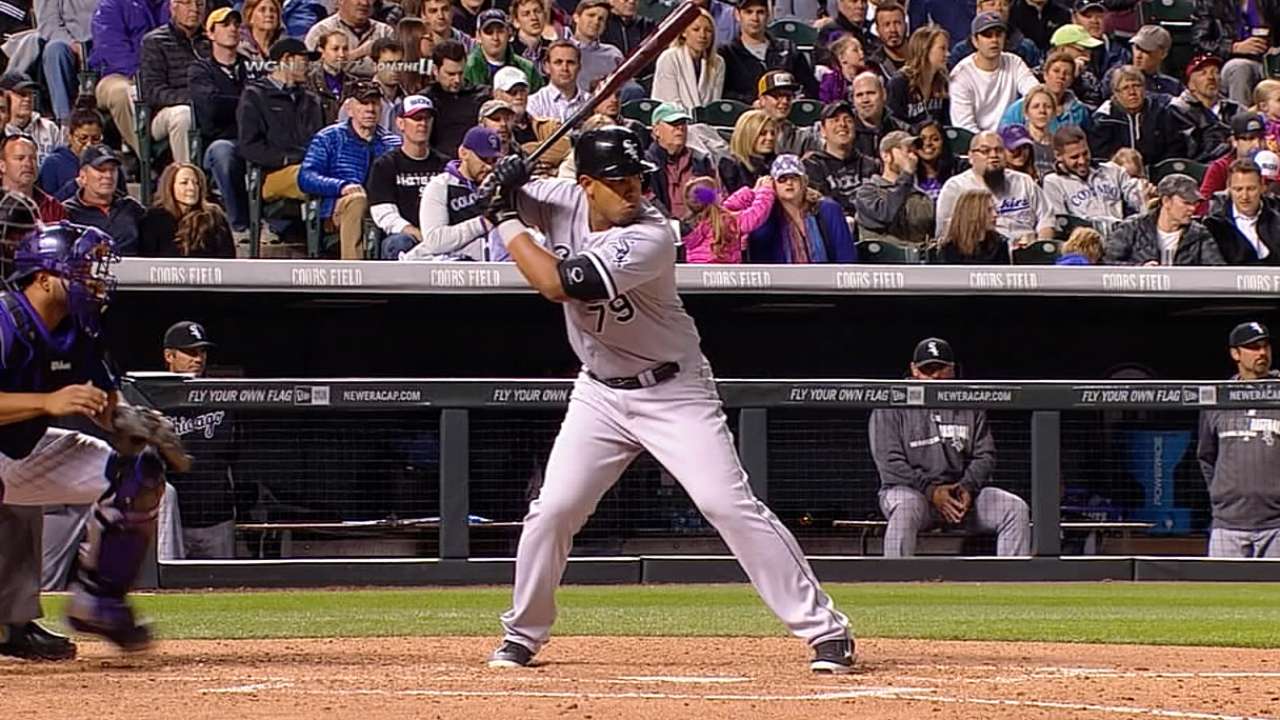 • Marcus Semien did not start for the A's in Sunday's Cactus League contest at Hohokam Stadium against the White Sox team that traded him this past December. But the infielder stopped by the visitors' dugout pregame to shake hands and exchange pleasantries with former teammates and coaches, including Ventura.
"Thinking back to when he was here, just the tougher the situation, the better he was," said Ventura of Semien, who was part of the six-player trade featuring Jeff Samardzija moving to the White Sox. "He had some big homers for us and big at-bats. He can play all over. He's a tough-minded kid that should do well. I wish him nothing but the best."
Marcus Semien greets his former teammates and manager before today's #SoxSpringTraining game. pic.twitter.com/nvMG0jgB5b

- Chicago White Sox (@whitesox) March 8, 2015
• Decisions on everything from the Opening Day starter to the starting second baseman to the final roster alignment could come down to the final days of Spring Training, according to Ventura.
"You have to be able to sift through who you are seeing and who you need to see before you make some cuts and kind of thin things down based on what you are seeing, what's happening in the games," Ventura said. "So, you can't fall in or out of love right now with anybody with the short amount of games we've had. And spring is a little different anyway."
• As Ventura adjusts his lineups early on in Cactus League action, Melky Cabrera hitting second seems to represent the norm for 2015.
"I like having [Adam] Eaton at the top and being able to have a guy who can handle the bat like [Cabrera] does," Ventura said. "Not just moving it around. I don't want him to sit there and slap some to get it over.
"He can drive something, get something going early in the game and then also with [Abreu] right behind him, he should have some protection. It should work well. It's just basically the way he handles the bat. And his approach."
Having more people on base in front of Abreu certainly represents the ideal plan. Ventura compared the situation to when he played with the Mets and Mike Piazza.
"The object was to get as many people on as you can with [Piazza] coming up and have somebody behind him with some protection," Ventura said. "I want some guys on base when Jose gets up there, and I think it should net us something better."
Scott Merkin is a reporter for MLB.com. Read his blog, Merk's Works, and follow him on Twitter @scottmerkin. This story was not subject to the approval of Major League Baseball or its clubs.