Howell puts workouts on hold after groin tightness
Reliever's health key to Dodgers with Jansen on mend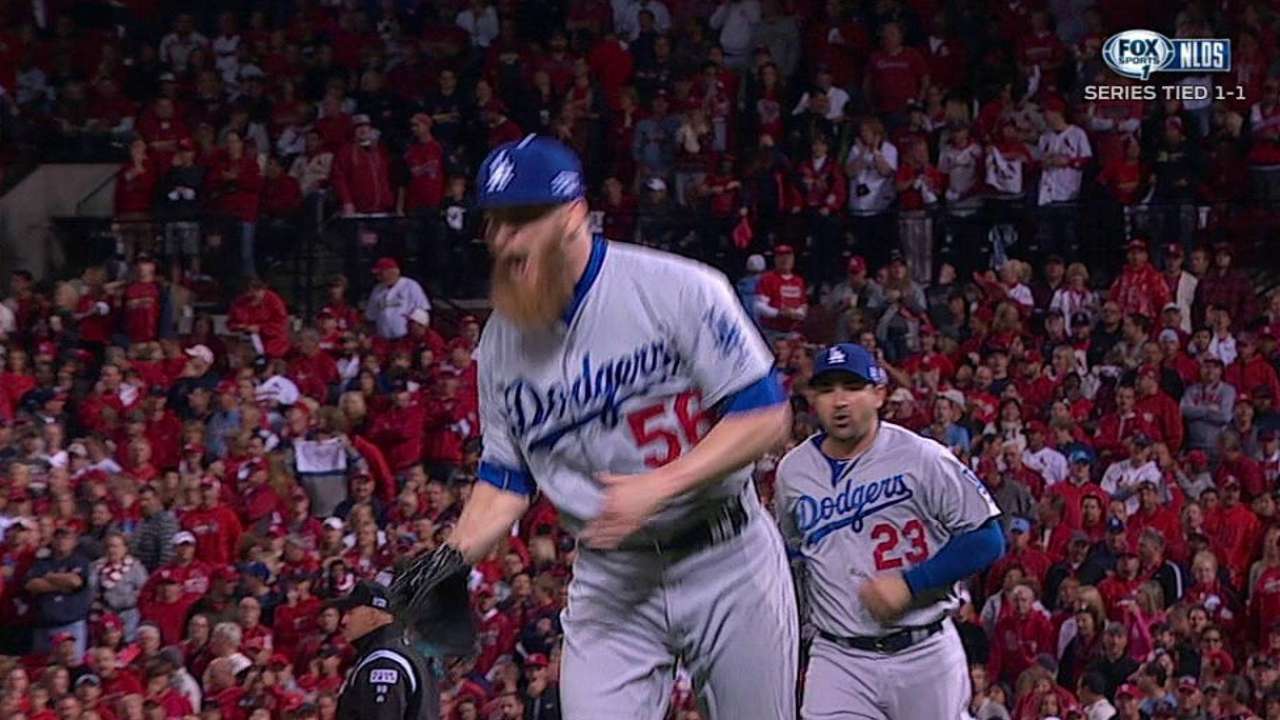 GLENDALE, Ariz. -- Dodgers reliever J.P. Howell skipped his bullpen session Sunday and will back off workouts for a couple of days as a precautionary measure after developing mild left-groin tightness.
Howell said he noticed it after pitching an inning on Friday. He said the discomfort is typical for him after a first game appearance. He said he expects to throw a bullpen session later in the week and be back in a game by next weekend.
Howell's importance is magnified with closer Kenley Jansen out until May and an all-comers competition in Spring Training for late-inning relief. Also, reliever Joel Peralta is behind schedule after reporting with shoulder stiffness.
In Sunday's relief results, right-handers Sergio Santos and Josh Ravin and lefties Adam Liberatore and Daniel Coulombe pitched one scoreless inning each. Juan Nicasio allowed one run in two innings. Ryan Buchter got the win, but blew the save by allowing a tying home run to Matt Clark in the ninth.
Kyle Jensen gave the Dodgers an eighth-inning lead with his second home run and Corey Seager provided a walk-off double for the win off former Dodger Brent Leach.
With an all-backup starting infield, the defensive highlight was second baseman Justin Turner's diving stop of Gerardo Parra's sharp grounder, followed by a back-hand glove flip to shortstop Darwin Barney, who relayed to first for the double-play.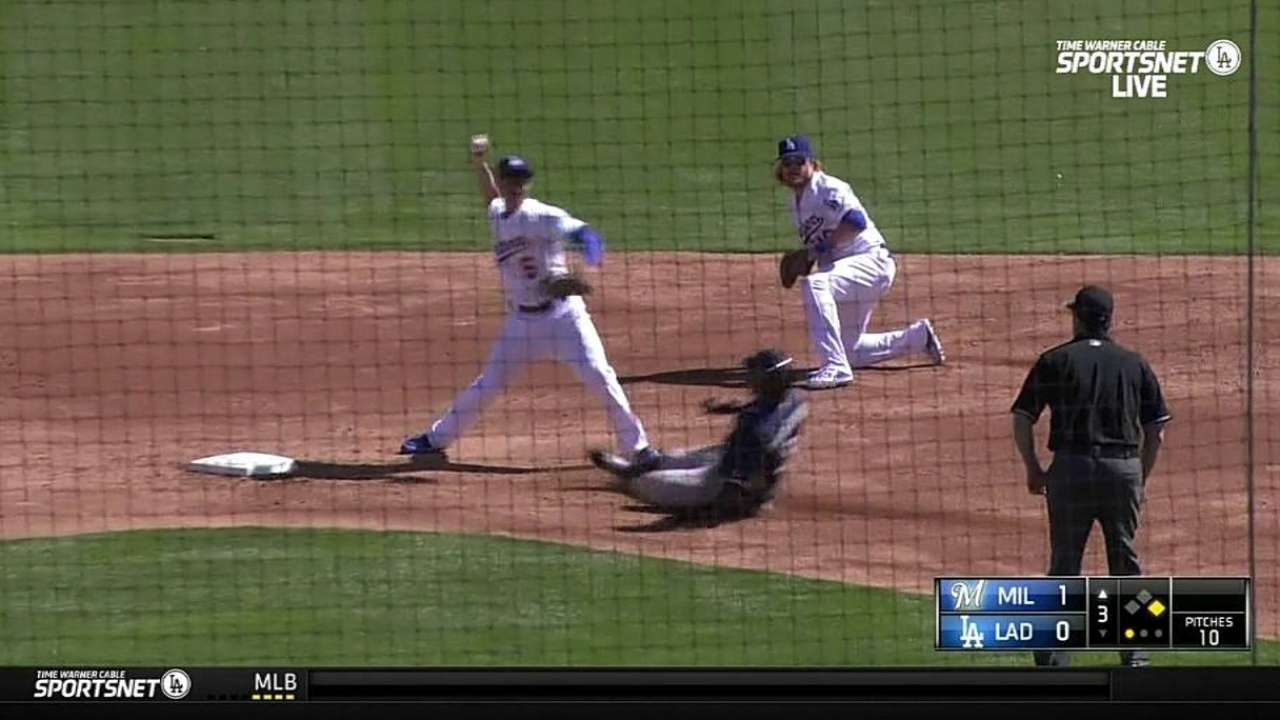 Manager Don Mattingly praised the way Turner has been moving and said Turner also will get some time at shortstop, as the Dodgers are looking for a backup to starter Jimmy Rollins. The bench decisions are complicated by the clause in Alex Guerrero's contract, giving him veto power over a Minor League assignment.
Prospect Darnell Sweeney escaped serious injury when his left shoulder collided with Milwaukee first baseman Clark in the ninth inning on Sunday. Sweeney left the game, but no x-rays were planned.
Ken Gurnick is a reporter for MLB.com. This story was not subject to the approval of Major League Baseball or its clubs.