Sore elbow shortens Crisp's activity Sunday
OF to be evaluated prior to Tuesday's action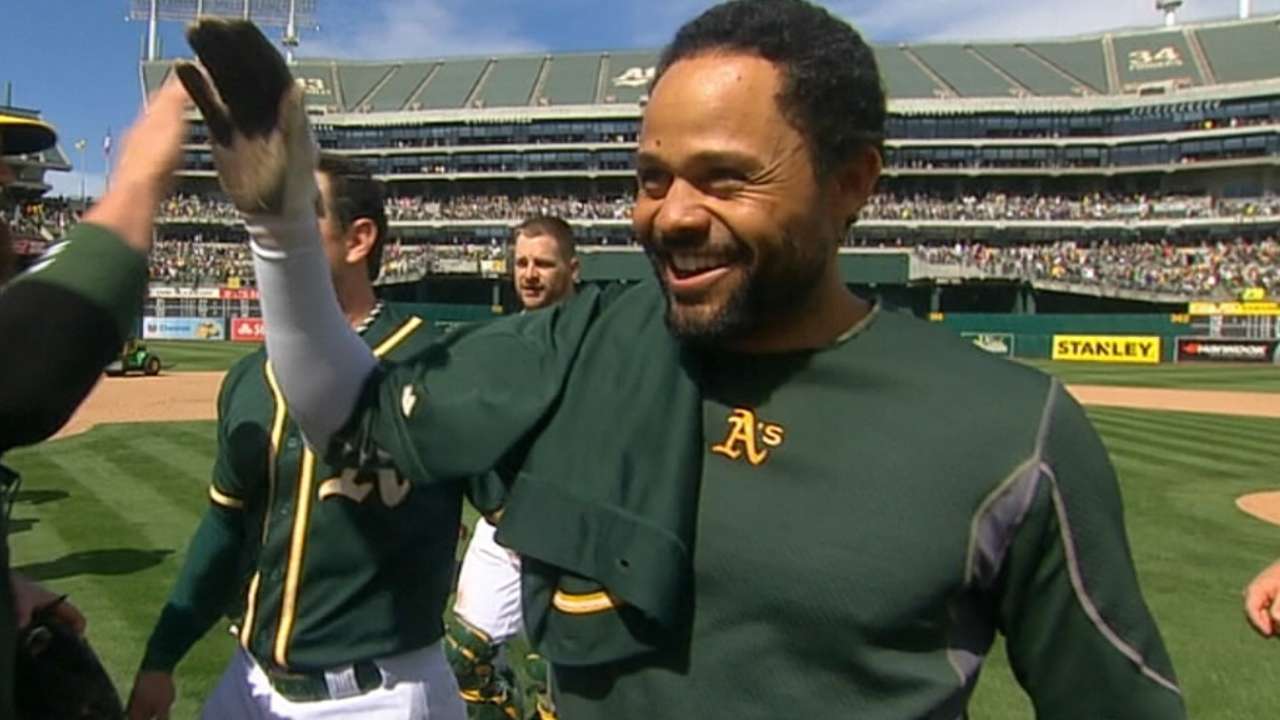 MESA, Ariz. -- A's outfielder Coco Crisp was lifted after just two innings Sunday because of right elbow soreness.
"He was playing catch in the outfield and felt his elbow just a bit, so I didn't want to mess around with it," said A's manager Bob Melvin after his club's 10-4 loss to the White Sox. "He was only going to get two at-bats, anyway, after playing yesterday.
"It's a first, but with him there's no reason to push it."
Crisp, who grounded out in his only at-bat, wasn't originally scheduled to play Monday, so he'll be evaluated ahead of Tuesday's game against the D-backs.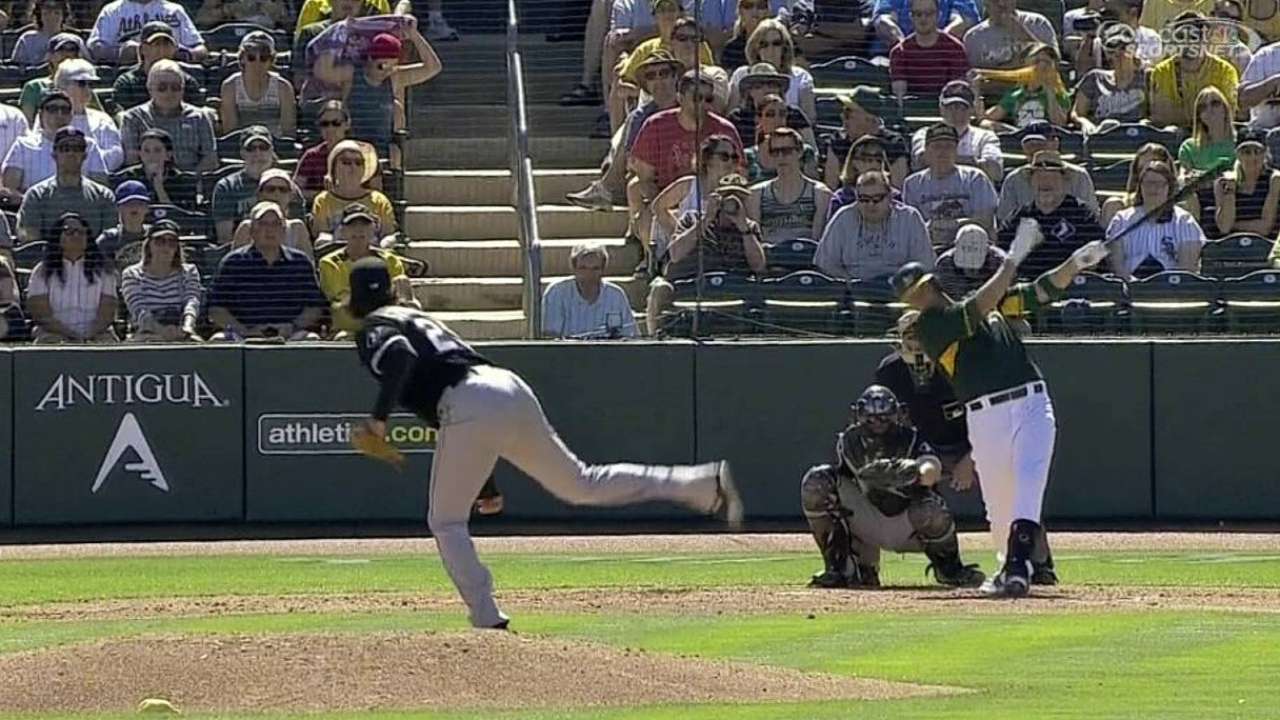 Alex Hassan replaced Crisp in left field in the third inning and went 1-for-4 with an RBI single off White Sox right-hander Jeff Samardzija in the third inning.
Jane Lee is a reporter for MLB.com. This story was not subject to the approval of Major League Baseball or its clubs.