McCarthy nails down areas to work on after first outing
Right-hander wasn't happy with curveball against Brewers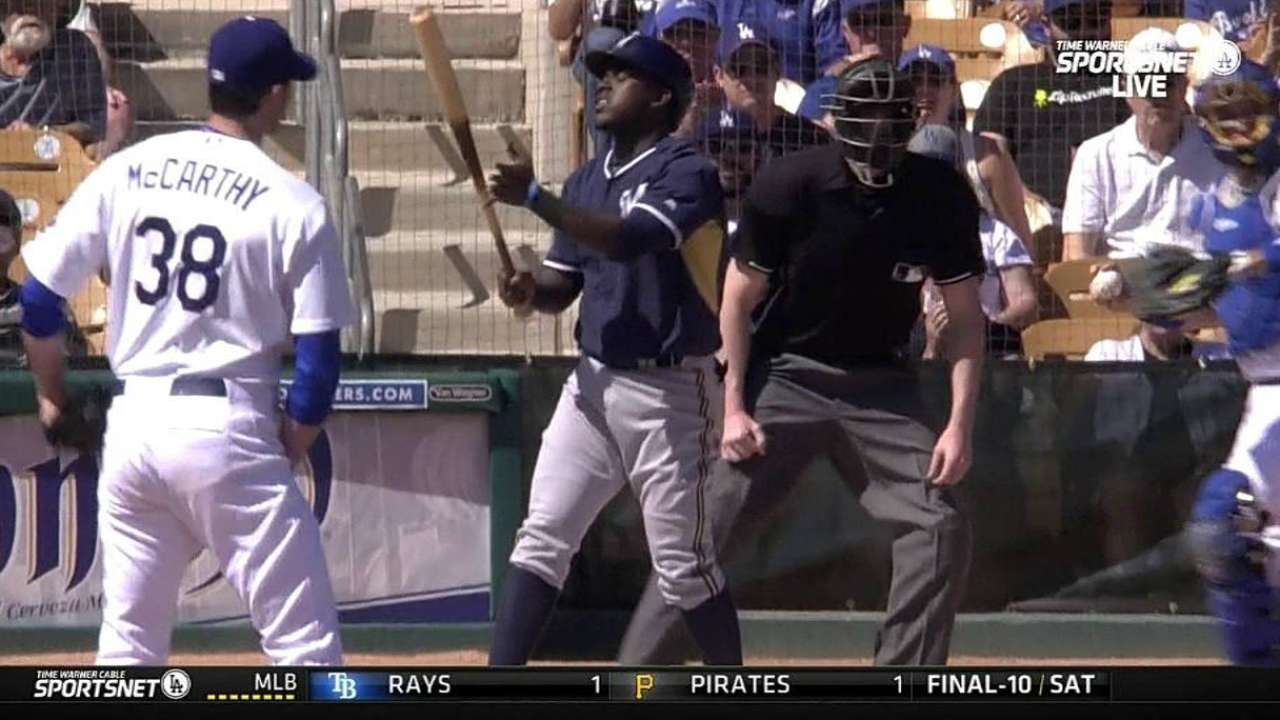 GLENDALE, Ariz. -- Brandon McCarthy got through his Dodgers debut on Sunday.
"Most of it, I'm trying to remember what to do and not fall down," said McCarthy, signed in the offseason to be the fourth starter. "The second inning I got back into it. It was good to get that out of the way. Now I've got a better idea of what I want to work on."
McCarthy said he wasn't happy with his curveball, and spent most of the 15 pitches in the bullpen after his two innings working on it. He was charged with one run on two hits and struck out two.
The Dodgers signed McCarthy convinced that he got his act together after a midseason trade last year from Arizona to the Yankees. McCarthy said the Yankees gave him a "dossier" on what he does when he's good and what he does when he's bad so he knows what to focus on..
The merger of his former Oakland team official, Farhan Zaidi, and Andrew Friedman in the Dodgers front office enticed McCarthy to come to Los Angeles.
"With that many smart cooks in the kitchen, how's that going to work?" McCarthy wondered.
So McCarthy adjusted his pitch sequences, utilized more cutters and turned his season around.
"If you can identify a problem I'm missing, we all have blind spots," he said. "For a year and a half I was missing something. Try this."
Ken Gurnick is a reporter for MLB.com. This story was not subject to the approval of Major League Baseball or its clubs.