Pomeranz reins in arm, posts clean outing
Left-hander to get every opportunity to win rotation spot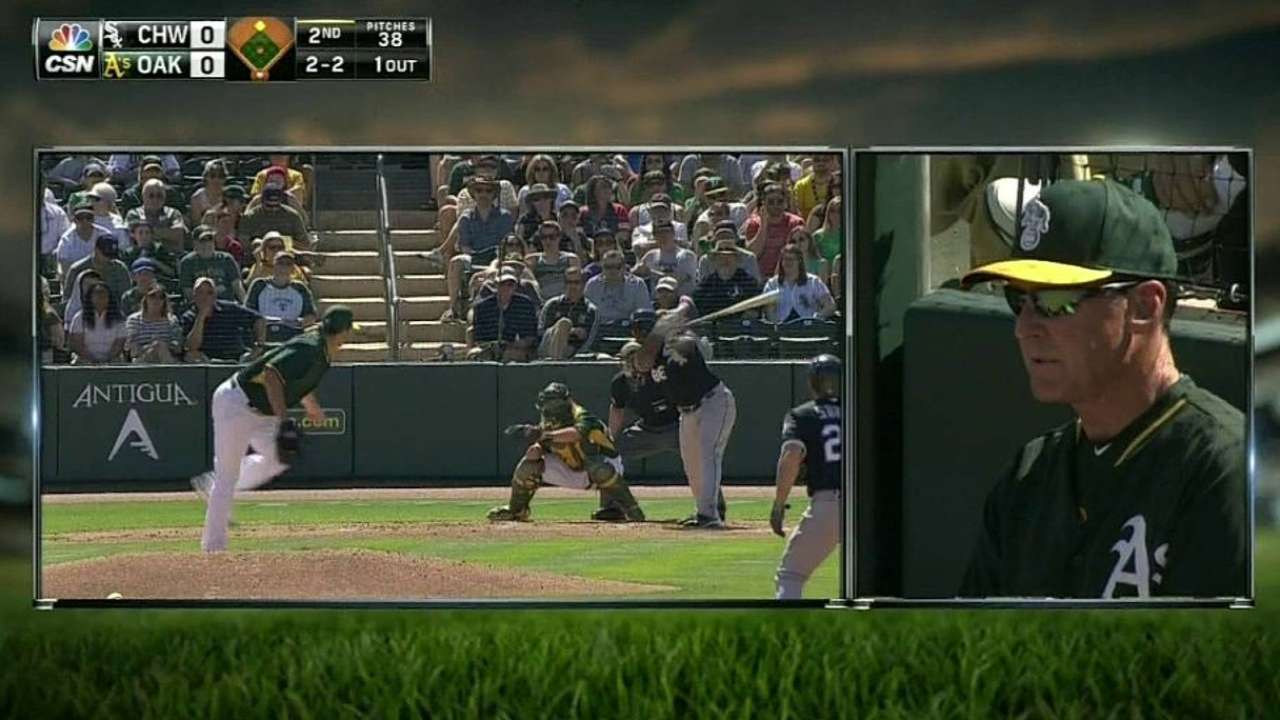 MESA, Ariz. -- A's lefty Drew Pomeranz navigated his way through a pair of turbulent innings in his spring debut against the White Sox on Sunday, striking out two in each frame.
Pomeranz said he "probably felt a little too good" in his debut, leading him to overthrow his fastball at times. He walked his first batter but settled down to strike out two of his next three, and he worked around a pair of singles in the second to come away with a clean ERA.
"You almost feel a little too good, and you have to learn to harness it a little bit," said Pomeranz, who watched the A's drop a 10-4 decision. "For me, that's maybe what I needed to settle down and just make pitches."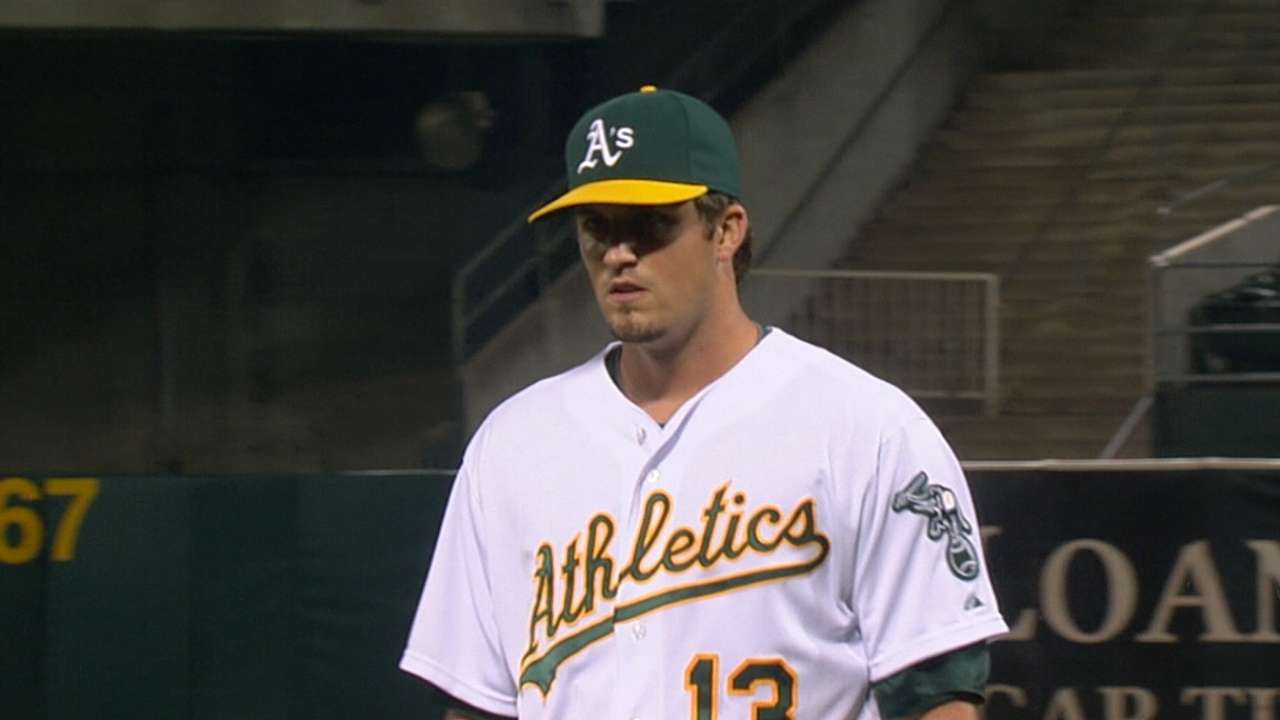 Pomeranz, exclusively pitching out of the stretch, as he did all of last season, fell behind in several counts but relied on a sharp curveball when in need of a third-strike call.
The 26-year-old is very much in the middle of a fierce battle for three rotation spots, but he could also be considered for a bullpen job as a long reliever. Right-hander Jesse Chavez is in the same boat, but both will continue to be stretched out and given every opportunity to stick as a starter.
Pomeranz compiled a 2.35 ERA in 20 games for the A's last season, including a 2.58 ERA in 10 starts.
"Both have been successful doing both, but they have been here and they have proven they can pitch in the rotation," said A's manager Bob Melvin. "We like both those guys, so I don't want to count it against them because they can pitch out of the bullpen."
Jane Lee is a reporter for MLB.com. This story was not subject to the approval of Major League Baseball or its clubs.