Francona: Fifth-starter battle is about more than numbers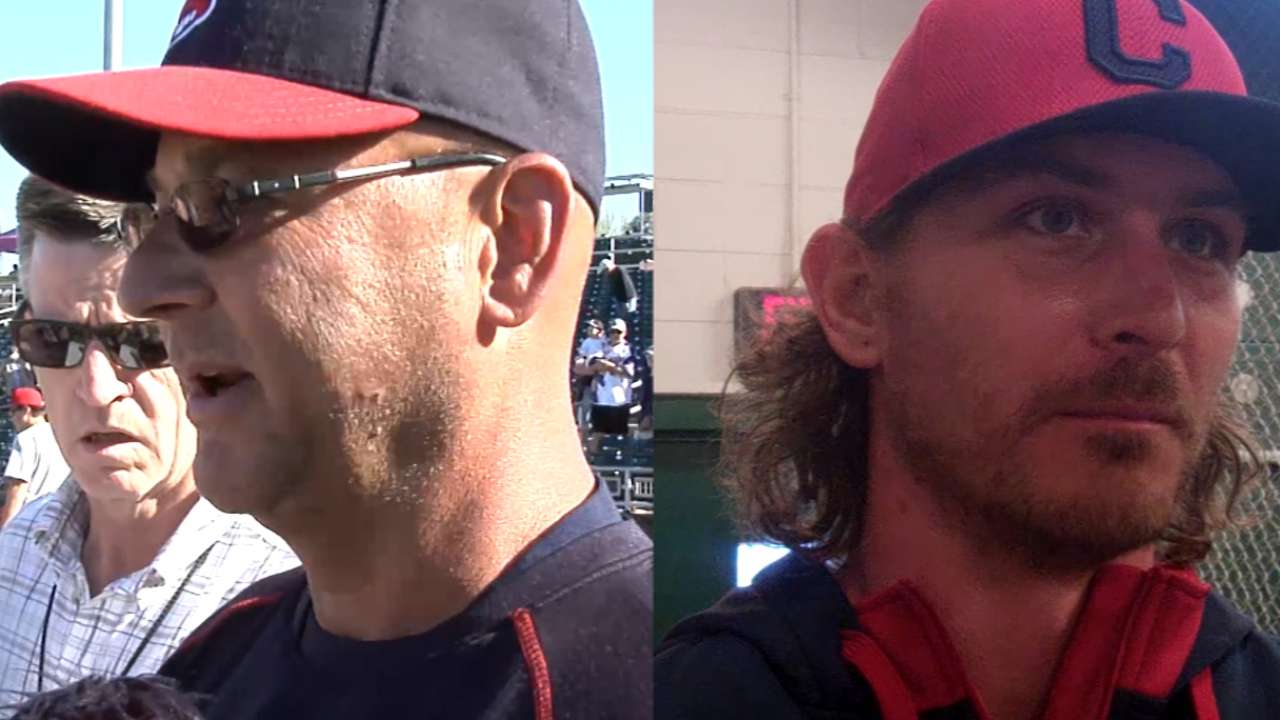 SURPRISE, Ariz. -- As the Indians search for a fifth starter, manager Terry Francona will pay close attention every time Zach McAllister, T.J. House and Josh Tomlin take the mound.
However, with so many unknowns involved in Spring Training games, it's not necessarily the numbers and results Francona will be monitoring.
"Numerous things," Francona said when asked what he's looking for. "There are so many inconsistencies in camp where sometimes you're facing kids in Double-A or the winds [gusting] out one day or whatever, there's a lot of variables."
The numerous variables and lack of scouting reports all factor into the lack of reliable results, but one constant Francona can look for is control.
"We really try to see if the guy's following the glove, because if they are, when we put a game plan in those are the guys that should be able to follow it."
McAllister, Tomlin and House all made multiple starts for the Indians last season so Francona is familiar with the trio, a factor that could come into play toward the end of camp when a decision is needed.
McAllister went 4-7 with a 5.23 ERA in 22 games (15 starts) last season and he has allowed five runs in five innings this spring.
Tomlin has given up two earned runs in two innings this spring and was scratched from Sunday's start with a sore shoulder. The right-hander went 6-9 with a 4.76 ERA in 25 games, 16 starts, a season ago.
House, the lone lefty in the bunch, went 5-3 with a 3.35 ERA in 19 games (18 starts) last season and has allowed three runs (two earned) in five innings this spring.
Not only does Francona have to rely on what he sees in spring when naming a fifth starter, but he will also need to consider what to do with those who do not make the rotation.
"You get down to the end of camp and you have to not only think about your five starters, but who goes to Triple-A as depth? Who goes to the bullpen? What needs do you need in the bullpen? If you send a guy to the bullpen, are you robbing him of a chance to be a starter a month down the road?"
William Boor is a reporter for MLB.com. Follow him on Twitter at @wboor. This story was not subject to the approval of Major League Baseball or its clubs.