Yankees' closer candidates shut down Nationals
Miller pitches scoreless fourth; Betances K's two in spring debut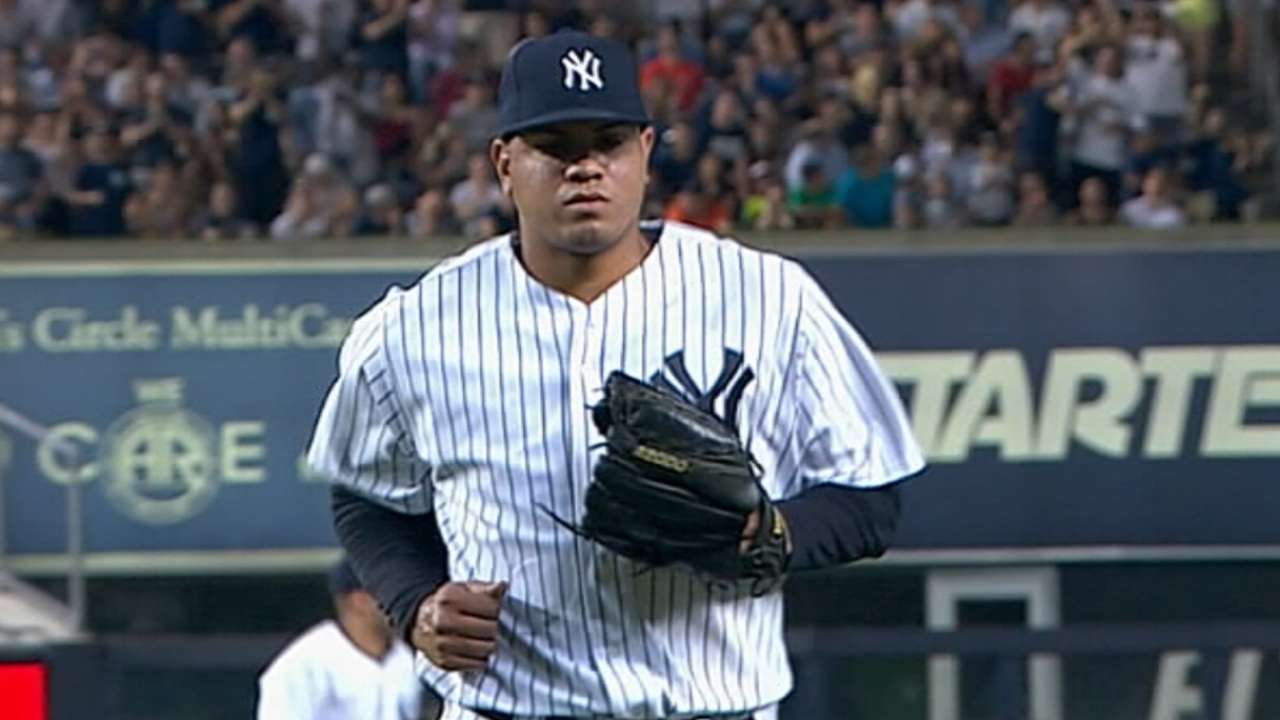 TAMPA, Fla. -- The Yankees believe they can't make a wrong choice in picking Dellin Betances or Andrew Miller as their next closer, and they got a chance to showcase that tandem in Sunday's 3-2 Grapefruit League victory over the Nationals at George M. Steinbrenner Field.
Miller pitched a scoreless fourth inning with a strikeout in his second appearance of the spring, preceding Betances' debut. An All-Star setup man last season, Betances recovered from a leadoff double in the fifth with two strikeouts to keep the Nats off the board.
"I'm just trying to go out there and throw strikes and be aggressive," Betances said. "I just try to go out there and be aggressive. I just want to help the team win, whatever role I'm going to be in."
The Yankees plan to use the spring to evaluate their choices for the ninth inning, seeking a fourth closer in four years. Yankees manager Joe Girardi has not ruled out the idea of beginning the season with Betances and Miller sharing the job.
"I don't really think we're going to have any doubts that both of them can do it, so I don't really know if there's anything that we need to see," Girardi said. "I think we have to see how the bullpen in our mind shapes up and what, as an organization, we decide to do. I'm not really too worried about their stuff."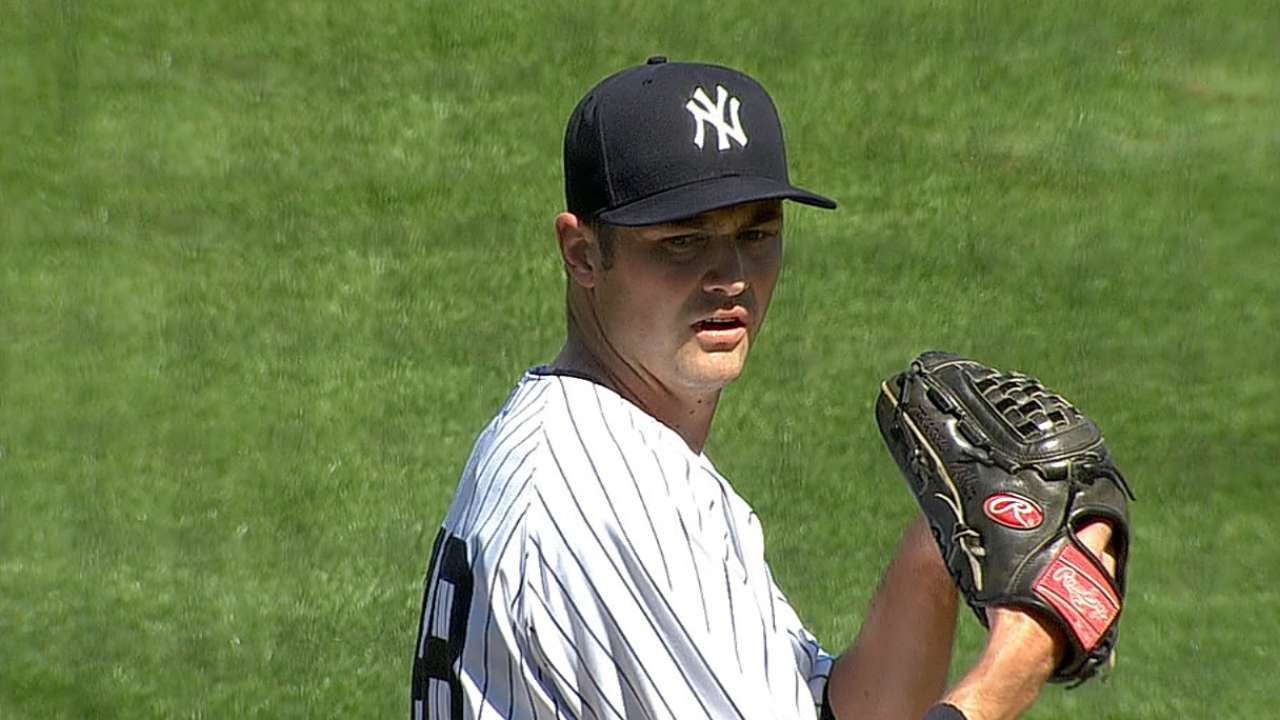 Betances and Miller both said on Sunday that they are not viewing this as a competition.
"I don't think either of us are treating it that way," Miller said. "I've got my own problems. I'm trying to figure out where the ball is going and make sure I'm sharp. That stuff always takes care of itself. It's the least of my concerns. I want to go out and pitch well, and if I pitch well, I'll be happy. Wherever that is, it's fine with me."
Miller said that Sunday presented a good challenge for him to get a pair of left-handed hitters out, retiring Kila Ka'aihue on a fly ball and striking out Mike Carp. Betances said that he felt "antsy" while warming up in the bullpen, but not because of any thoughts about the closer's role.
"Not for me. I think it's an advantage for the team," Betances said. "Joe Girardi has more options. Obviously if he wants to go to a lefty or a righty, he has that option. We have a bunch of great guys down there that we acquired. It's going to be fun. I'm excited to see all of us pitching in spring and getting ready for the season."
Bryan Hoch is a reporter for MLB.com. Follow him on Twitter @bryanhoch and read his MLBlog, Bombers Beat. This story was not subject to the approval of Major League Baseball or its clubs.