To have success, all Holdzkom needs is one pitch
Reliever went from independent ball to Majors by throwing his four-seam fastball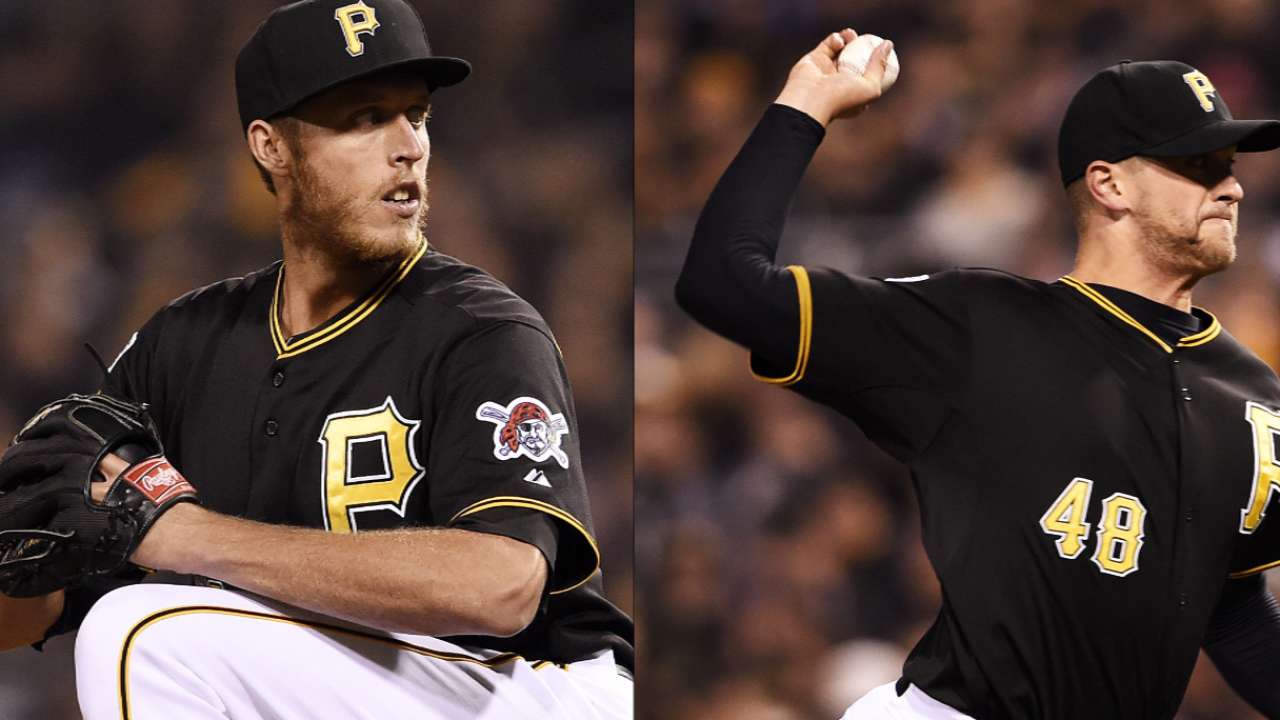 DUNEDIN, Fla. -- The story of John Holdzkom's 2014 season has been told, and it's certainly worth telling.
From independent ball to the Major Leagues, the big right-hander dominated hitters and established himself as a big league reliever.
Pirates manager Clint Hurdle said that Holdzkom won't put any pressure on himself this spring because, considering where he was, he doesn't have anything to lose.
The way Holdzkom sees it, he's got plenty left to accomplish.
"There's a lot to gain in terms of just sticking around and being on the big league club," Holdzkom said Sunday. "I definitely had my back up [against] the wall. I think I still do. I think once I got to that position in my career, it was kind of like, 'Put up, or get out of here.'"
Holdzkom put up last year, and hitters got out of the batter's box. He racked up 14 strikeouts in nine innings last September, earning a spot on the Pirates' National League Wild Card Game roster after signing with them in June.
He's put together two perfect innings with three strikeouts for the Pirates this spring as he looks to lock down a spot in the bullpen.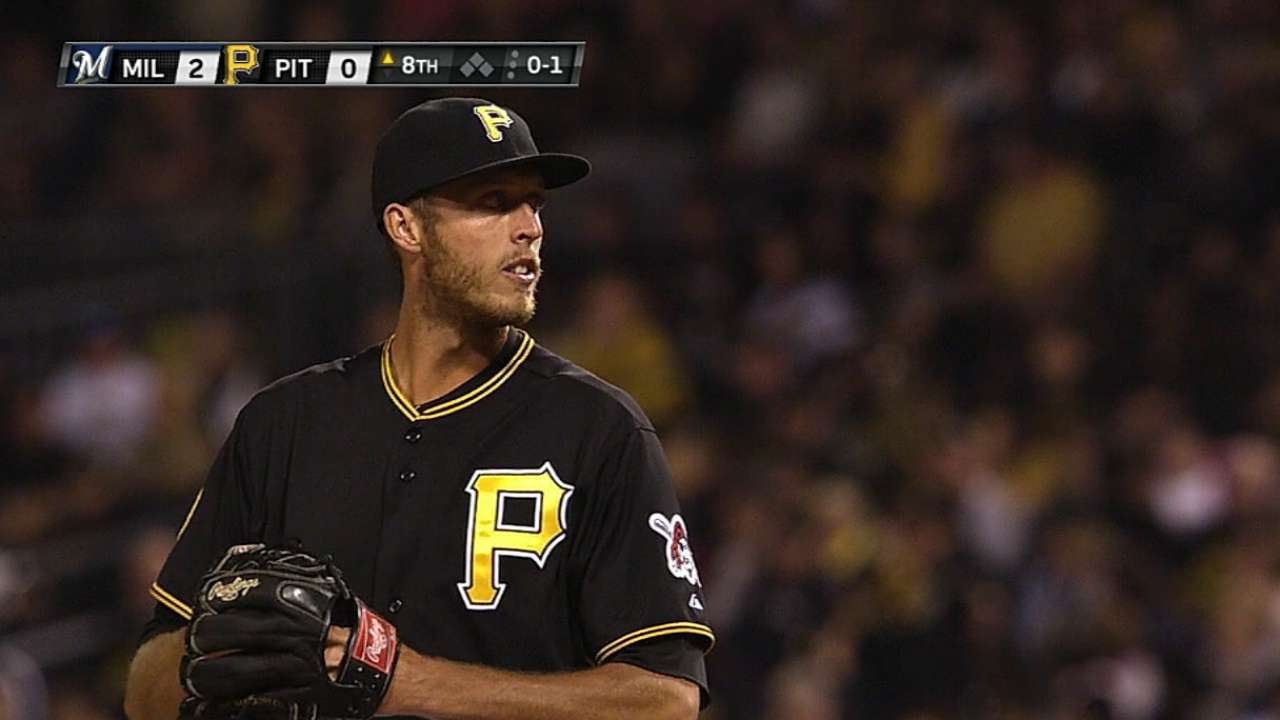 It's the 27-year-old's first time in Major League camp, though he made his big league debut last year.
"I guess that is a little bit unusual, huh?" Holdzkom said.
Equally unusual is the way Holdzkom has been so dominant, relying completely on one pitch. Holdzkom will succeed or fail entirely on how well he commands his four-seam fastball.
He did it just about as well as possible last September, when nearly 94 percent of his pitches were four-seam fastballs.
"He threw strikes. He flat-out threw strikes," Hurdle said earlier this spring. "He got after people. He didn't stay away from bats. He worked efficiently."
Holdzkom's only offspeed offering is a palm ball, and he'd like to make the pitch more consistently effective to keep hitters off-balance. He's not worried about adding another pitch to his arsenal, though.
His fastball lit up radar guns at an average of 95.5 mph last September, and it has a natural cutting action that Holdzkom can't even explain. His brother, Lincoln, also throws a cutting four-seamer. Holdzkom has been throwing the same pitch the same way since he was 16 years old.
"I just got lucky," he said.
With that kind of velocity, and the way Holdzkom's long limbs bring his release point so much closer to the plate, he may not need another pitch to stretch his remarkable story into 2015 and beyond.
"Calling a game's really easy. It's pretty much cutter, cutter, cutter, cutter, cutter," catcher Chris Stewart said. "As long as he's throwing strikes, we saw what happens last year to hitters. He goes out there and pretty much dominates.
"It's a lot of fun for me catching back there behind the plate. I'm glad I don't have to hit against him."
Adam Berry is a reporter for MLB.com. Follow him on Twitter at @adamdberry. This story was not subject to the approval of Major League Baseball or its clubs.