4-armed pitcher, 10 no-hit IP & hundreds of bees
Unusual no-hitter, bees and errant bats among the occurrences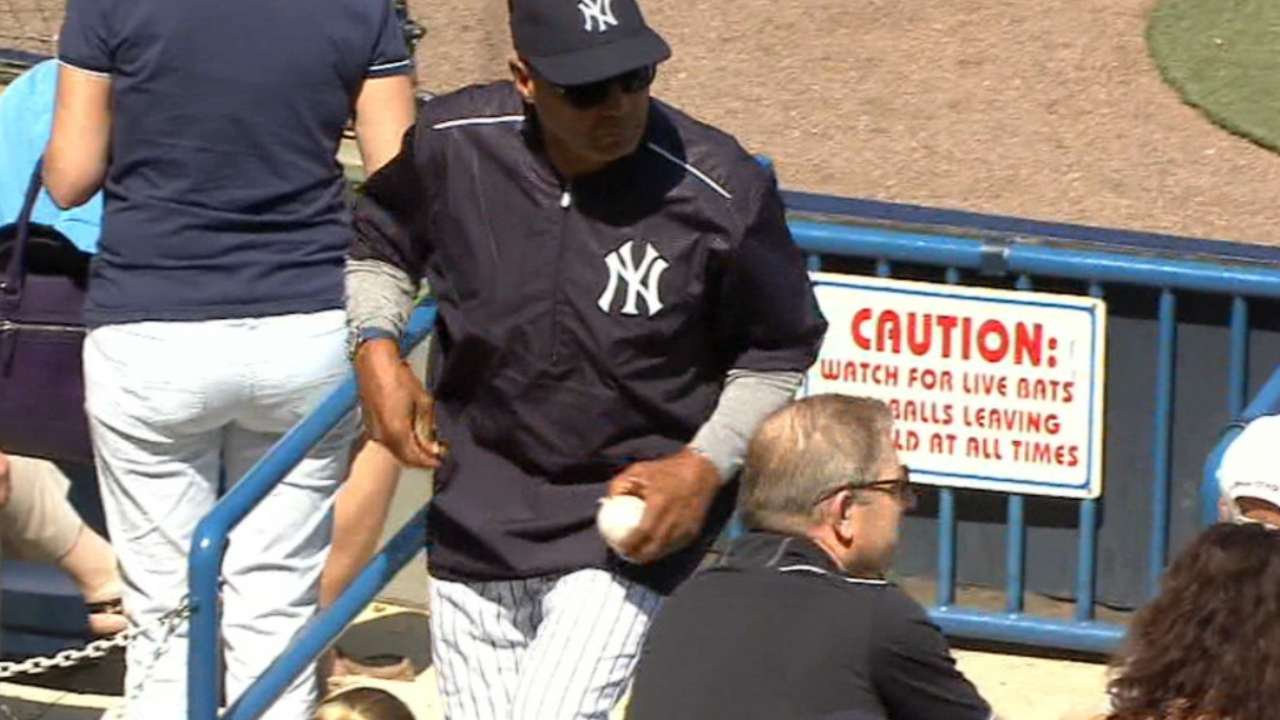 We were reminded once again Sunday that anything can happen at the ballpark.
On a day of oddities, the Astros were no-hit by the Braves, but tied; a swarm of bees delayed the start of the Angels-Royals game in Arizona; Hall of Famer Reggie Jackson cared for two fans who were hit by an errant bat; and D-backs pitchers Trevor Cahill and Josh Collmenter took part in a bizarre interview.
• Nine Braves pitchers combined to no-hit the Astros, who scored two runs in the seventh inning via a pair of walks, a hit batsman, a fielder's choice and an RBI groundout. The game ended in a 2-2 tie 2-2 tie after 10 innings.
"It didn't feel like [a no-hitter], because what did we end up walking, 11 or nine?" Braves manager Fredi Gonzalez said. "I've never seen that. Only in Spring Training, you see weird stuff like that."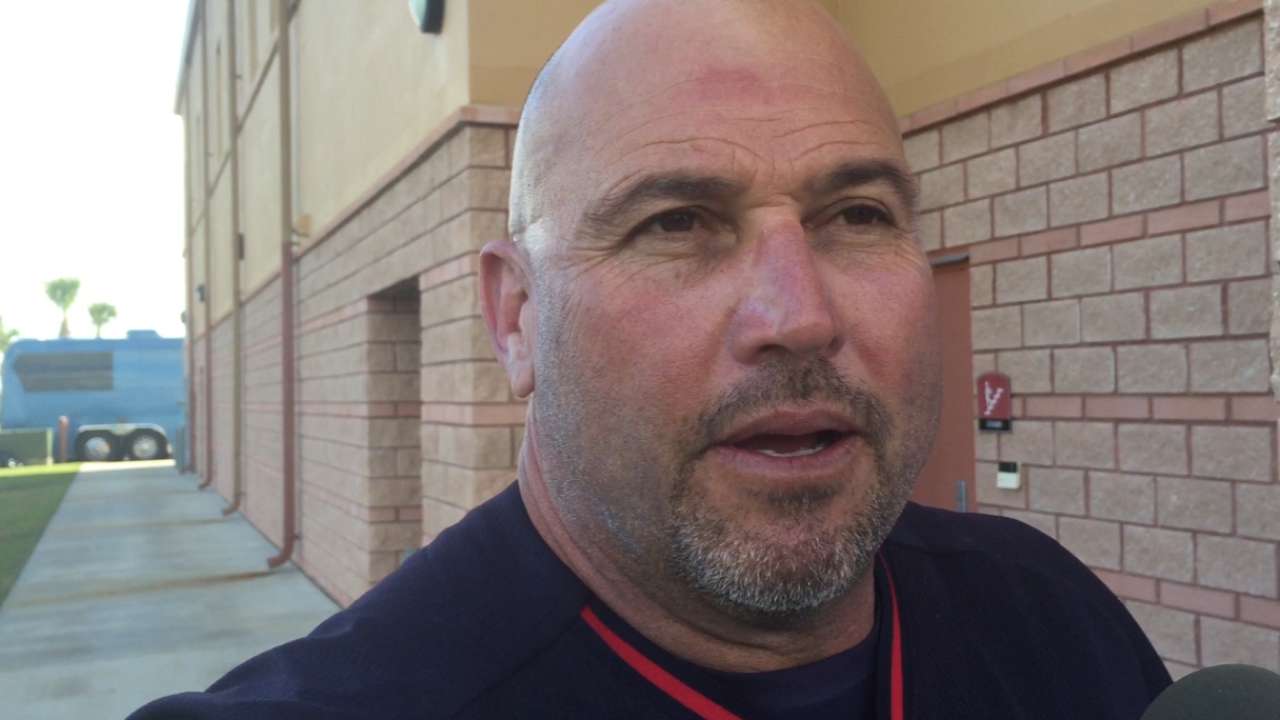 • A swarm of bees forced the Angels and Royals off the field in Tempe, Ariz., and caused a 10-minute delay. The bees eventually settled on a microphone situated on the backstop behind home plate, sending a few rows of fans elsewhere but allowing play to begin.
Video: KC@LAA: Swarm of bees wreak havoc, delay game
• In the Nationals/Yankees game, a bat slipped out of the batter's hands and hit two women sitting behind the first-base dugout.
"The bat came flying at us and we tried to duck, but it's impossible to miss the bat," one of the fans said. "Two of us, one bat."
Jackson, who serves as a Yankees Spring Training instructor, promptly checked on the fans and continued to do so throughout the game. He also gave them an autographed baseball.
"He asked if I was all right, by that time I could catch my breath. And he's been back several times to ask if we've got more ice and [he says] he's going to check on us," the fan said.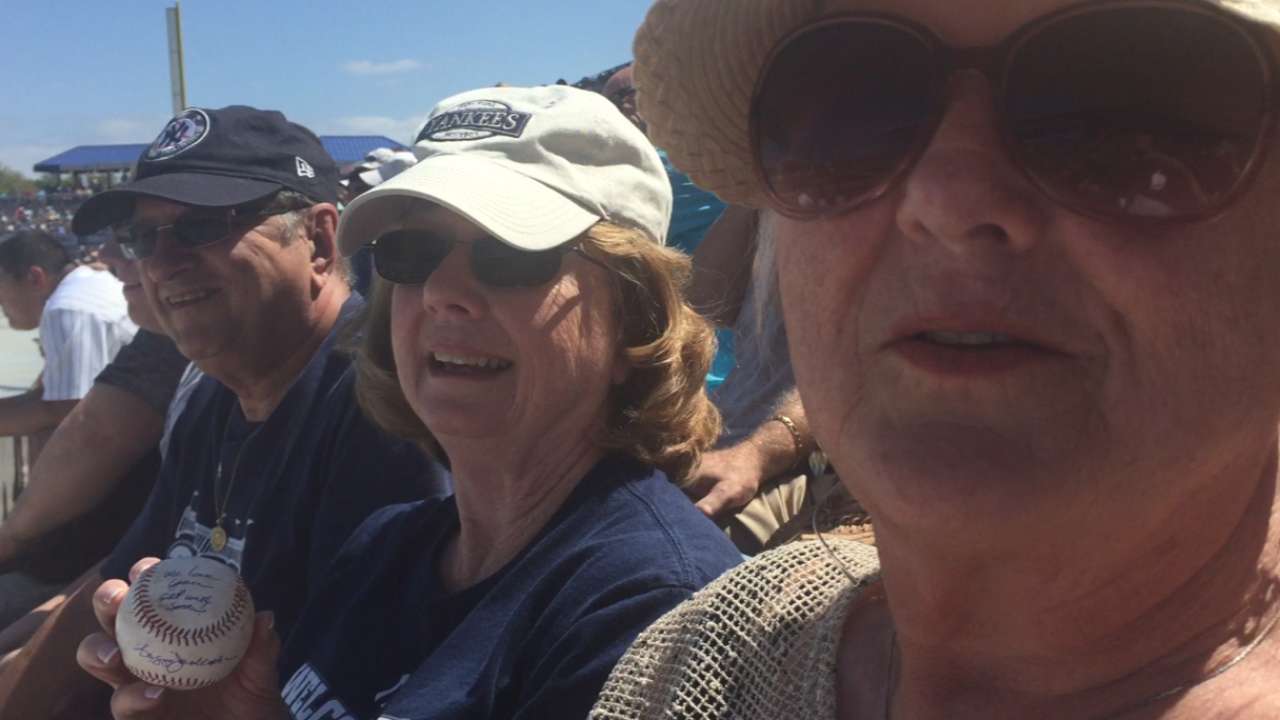 • In Arizona, Collmenter was interviewed after being named the D-backs' Opening Day starter. Cahill served as Collmenter's arms.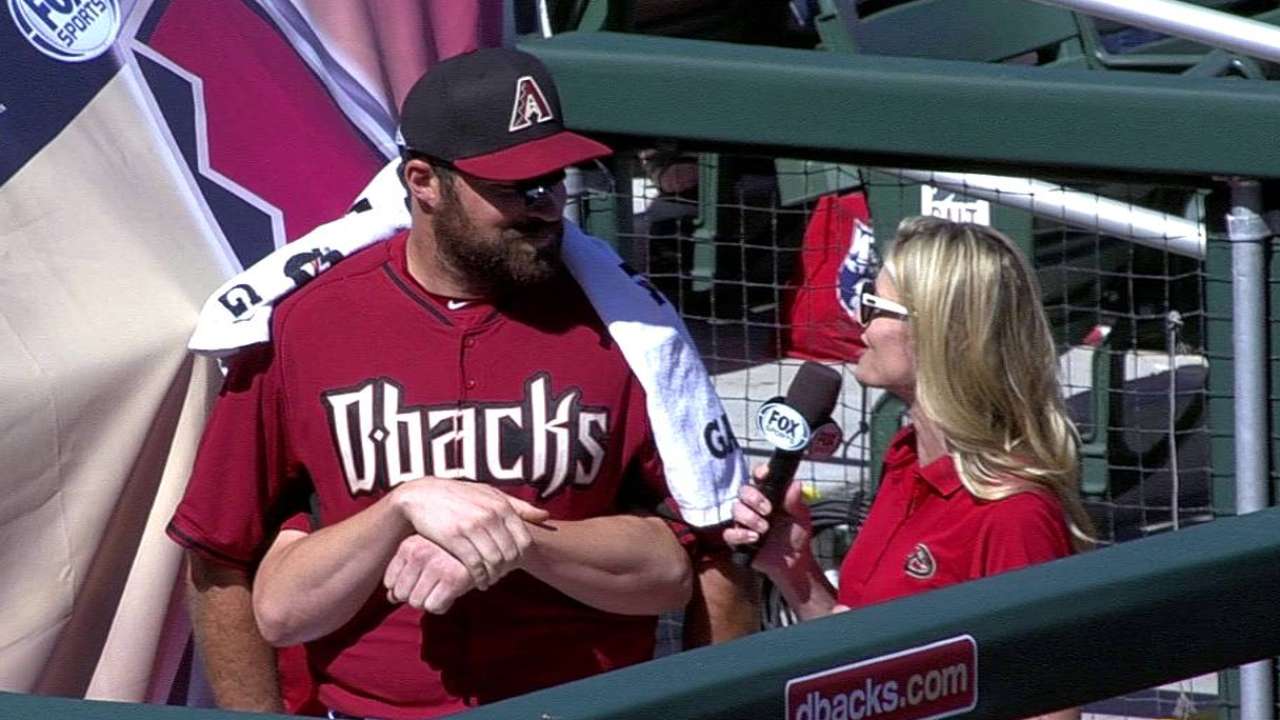 Cash Kruth is a reporter for MLB.com. Follow him on Twitter at @cashkruth. This story was not subject to the approval of Major League Baseball or its clubs.