Sanchez ready to work in any capacity Blue Jays want
22-year-old prefers to be a starter, but might be asked to work out of bullpen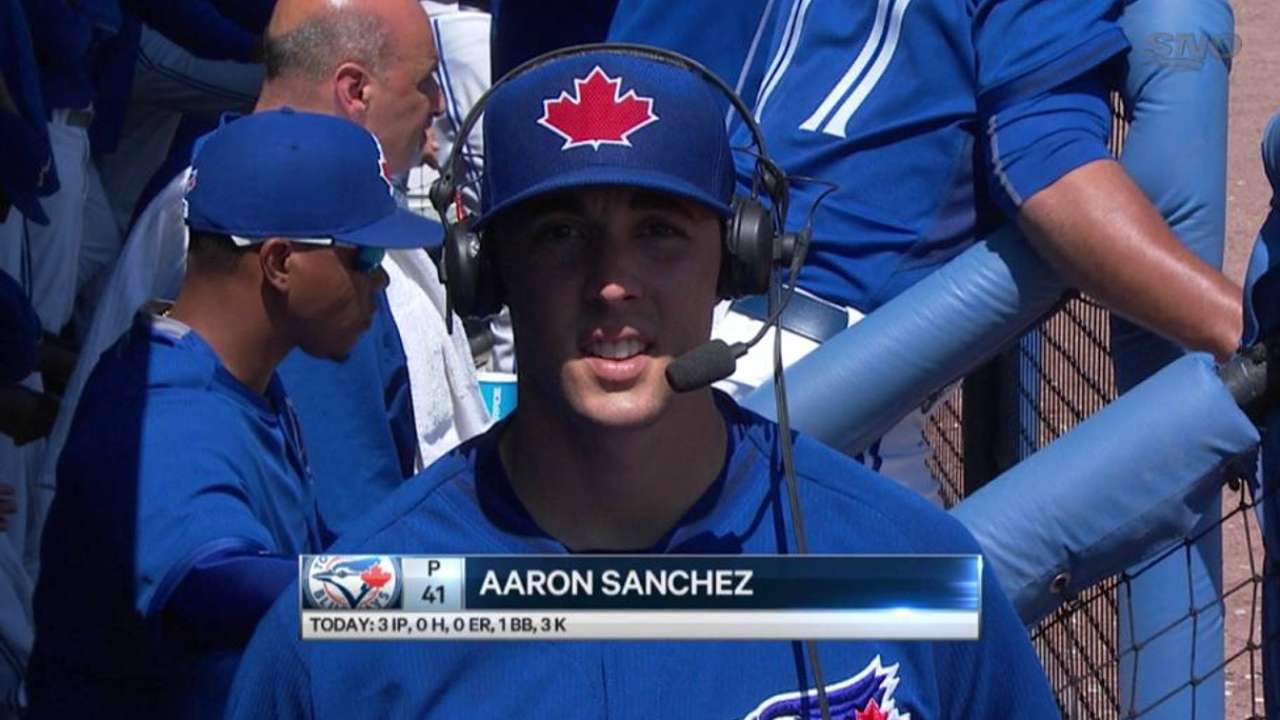 DUNEDIN, Fla. -- Aaron Sanchez still doesn't know what his role is going to be this season, but the 22-year-old right-hander knows he'll be on the roster and that's the most important thing.
Sanchez technically is competing for the final spot in the rotation, but it's unlikely that he'll break camp as a starter. A more realistic scenario would see Sanchez begin the year in the bullpen which has more to do with Toronto's needs than it does Sanchez's overall abilities.
The bullpen will be Toronto's biggest question mark heading into the season. The main line of thinking around camp is that Sanchez's presence down there would help solidify an area that obviously could use some help. Sanchez hasn't officially been told anything, but if that happens he's not going to complain.
"At the end of the day they're still going to make decisions," said Sanchez, who didn't allow a hit over three scoreless innings in Sunday afternoon's 1-0 loss to the Pirates. "It's a decision that's probably not a tough one. But at the end of the day, they're the ones making the decisions. Whether it's starting or closing, I'm going to be happy. To me it doesn't matter.
"I want to be in the big leagues. We've got a chance to win a lot of games this year. Look at the guys we picked up. It's no secret to who we got in our lineup. These guys can hit the ball well. For me, I just want to be a part of it."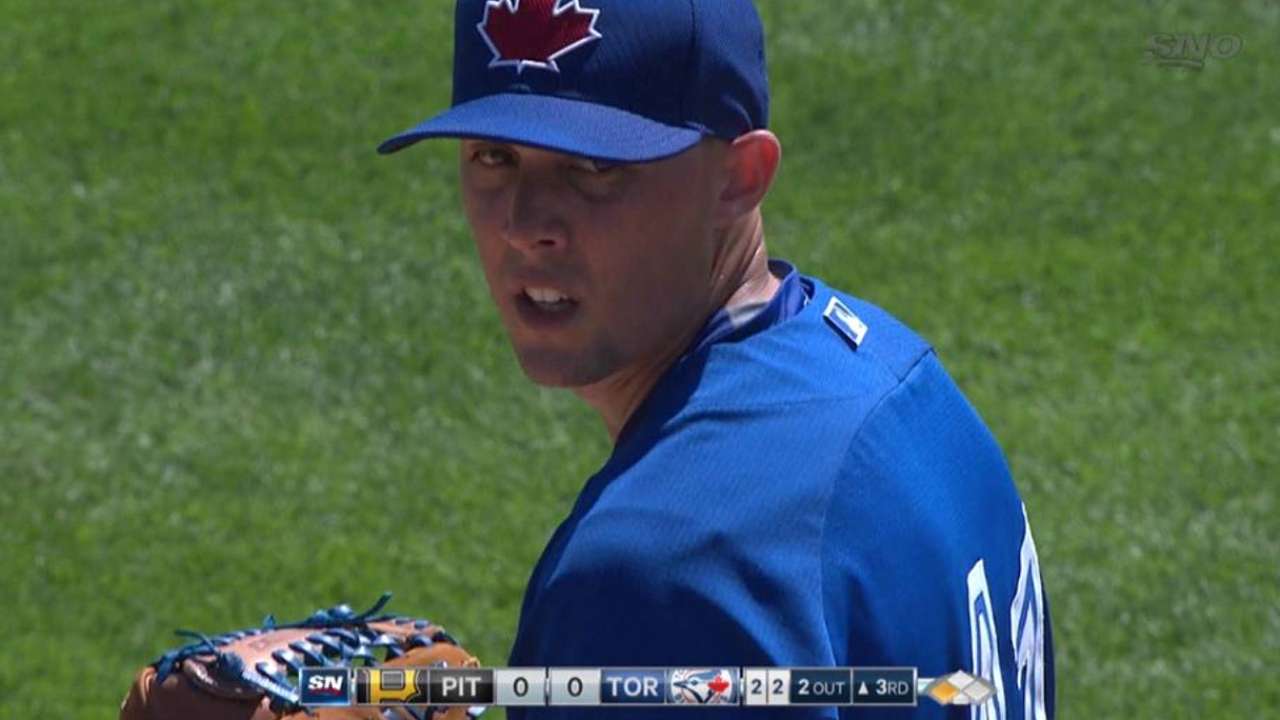 Manager John Gibbons said at the beginning of camp that the Blue Jays intend to make a decision on Sanchez by the middle of March. That means Sanchez could only have a couple of more starts remaining this spring before the Blue Jays move him into a bullpen role for the final two weeks before the regular season starts.
Even if a starting role this year is limited to appearances in the Grapefruit League season, the goal is to have Sanchez continue developing his secondary pitches. As a reliever last season, Sanchez threw almost exclusively fastballs but his power curveball and changeup will be key to any future success as a starter.
The secondary pitches were his main point of emphasis against the Pirates on Sunday afternoon. He threw more of them than normal but doesn't think he necessarily has to "develop" those pitches, it's more about refining them.
"I dont think I need much more [pitch] development," Sanchez said. "Just the more mound time and the more experience I get with me throwing the pitches, I think that's what I need most of."
Gregor Chisholm is a reporter for MLB.com. Read his blog, North of the Border, and follow him on Twitter @gregorMLB. This story was not subject to the approval of Major League Baseball or its clubs.