Jimenez looks to build on improvements
After shaky start, righty sees progress in mechanics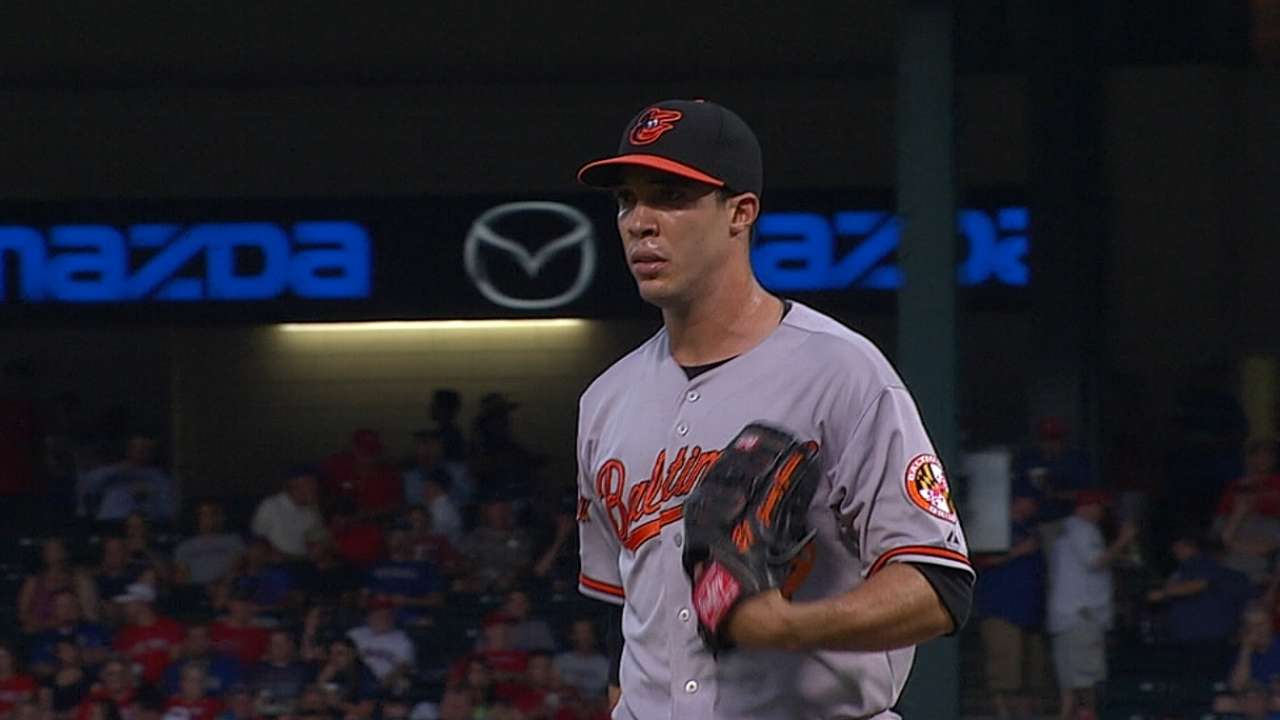 FORT MYERS, Fla. -- Another spring start, another subpar performance for Ubaldo Jimenez.
The Orioles' right-hander allowed one run on two hits in two innings of work, plus two batters in the third during a 2-1 loss to the Twins on Sunday. Erratic in those innings, Jimenez fell behind five of the six batters he faced in the first inning, but he struck out the side in the second.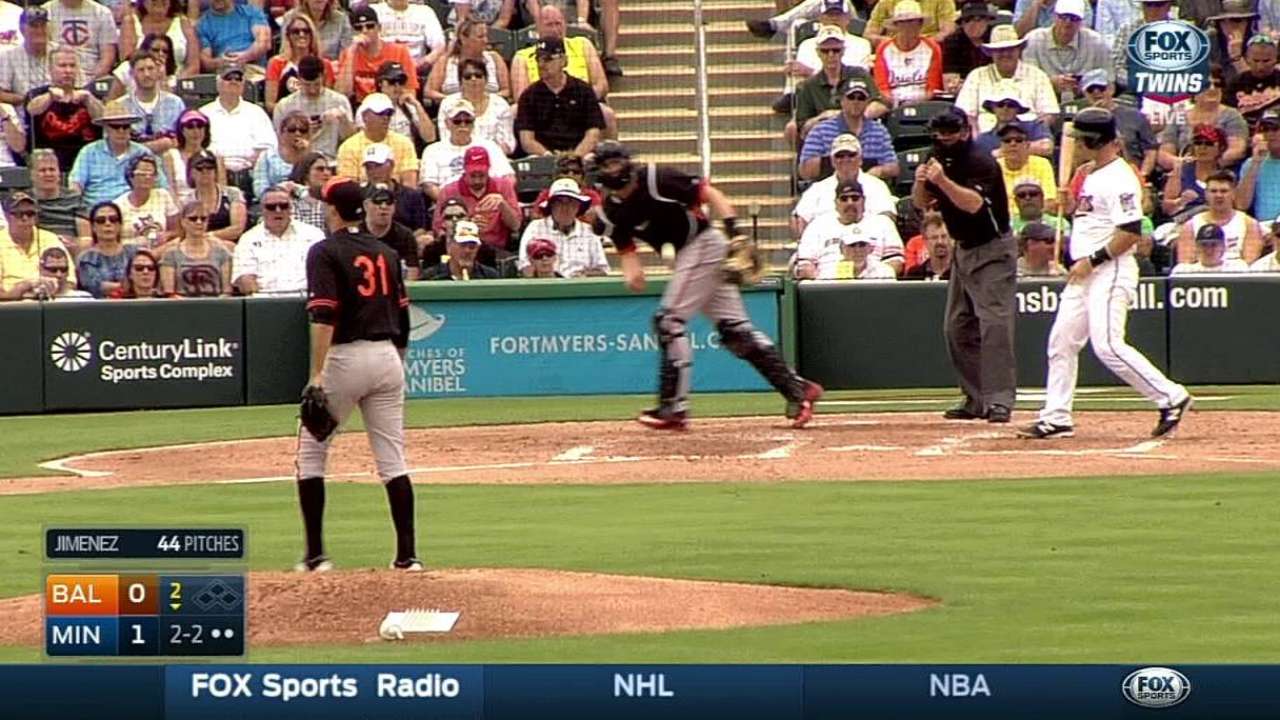 Orioles manager Buck Showalter pulled Jimenez in the third inning after he walked Jordan Schafer and allowed a single to Torii Hunter. The righty tossed a total of 57 pitches.
"I was a little bit too slow with the curve the first couple of hitters, especially the leadoff guy, I was too slow with my mechanics," Jimenez said. "Once I got through that, I was able to let it go."
Jimenez got roughed up in his first start of the spring on Tuesday against the Tigers, when he allowed six runs (five earned) on two hits in 1 1/3 innings of work.
"He wants to do well. He was better this time than last time out, and we hope he can take it and go with it. First batter was what, a four-pitch walk? Then he settled in and pitched OK after that," Showalter said. "If you care a lot, you are going to grind it and think about things, but when you get out there between the lines, hopefully it's a building point and go from there. But it was better."
Although Jimenez labored in both starts, he believes progress has been made in his delivery, especially in terms of making mechanical adjustments with his hands.
Tweaking Jimenez's delivery is something the O's have focused on since he signed with the team in 2014.
"Probably in the last start, I had better command, but today I was able to put in the game what I was working [on] in the bullpen. That's why I'm happy," Jimenez said. "I took what I was practicing, I took it into the game, and I didn't forget it."
Jimenez understands the importance of proving himself in Spring Training after going 6-9 with a 4.81 ERA in 25 games last season.
"That's my goal, to pitch as much as I can, so that whenever the season starts, I don't have to worry about mechanics," Jimenez said. "I want to be able to be out there and be able to do my stuff to get ready for the season."
Quinn Roberts is a reporter for MLB.com. Follow her on Twitter at @qlr5001. This story was not subject to the approval of Major League Baseball or its clubs.