Avisail resolute in preparing for regular season
White Sox outfielder going extra mile after being injured in 2014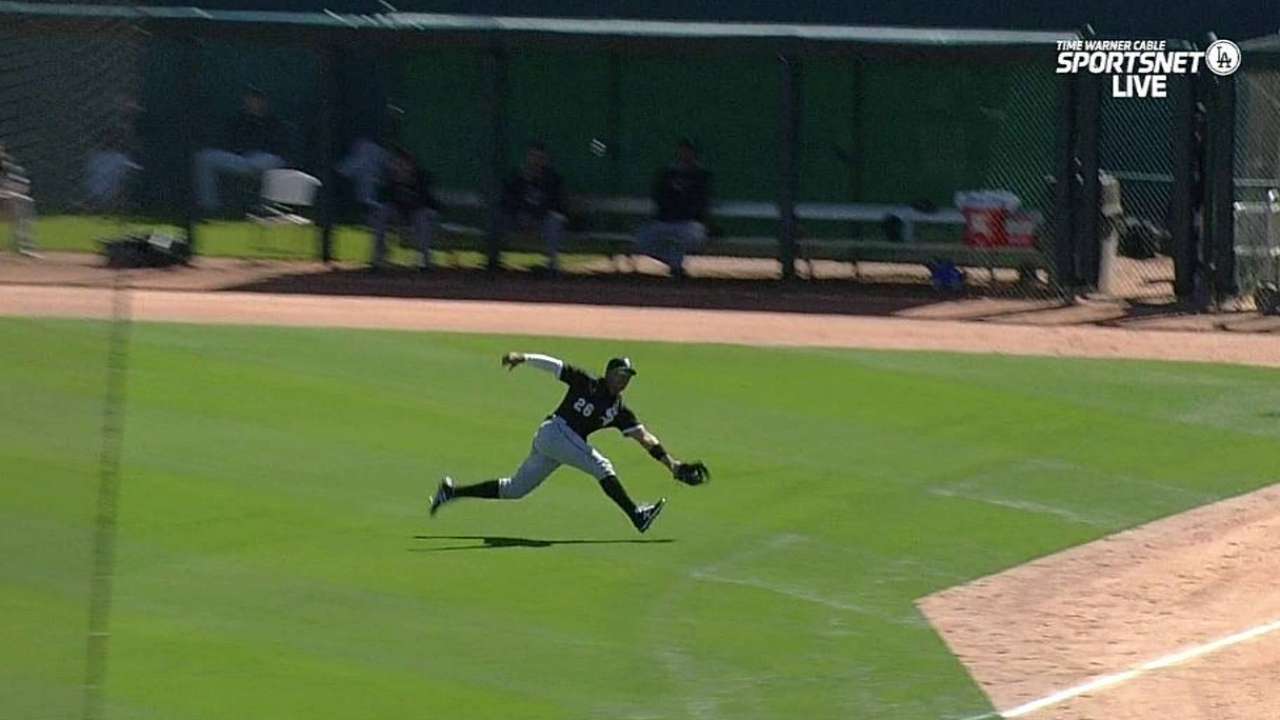 MESA, Ariz. -- On April 6, the White Sox begin the 2015 season with a late afternoon contest in Kansas City.
Avisail Garcia views that regular-season schedule slightly differently.
"The season is starting now. Not in April. You got to do everything right, right now," Garcia said. "I just have to keep focused and work hard and be ready."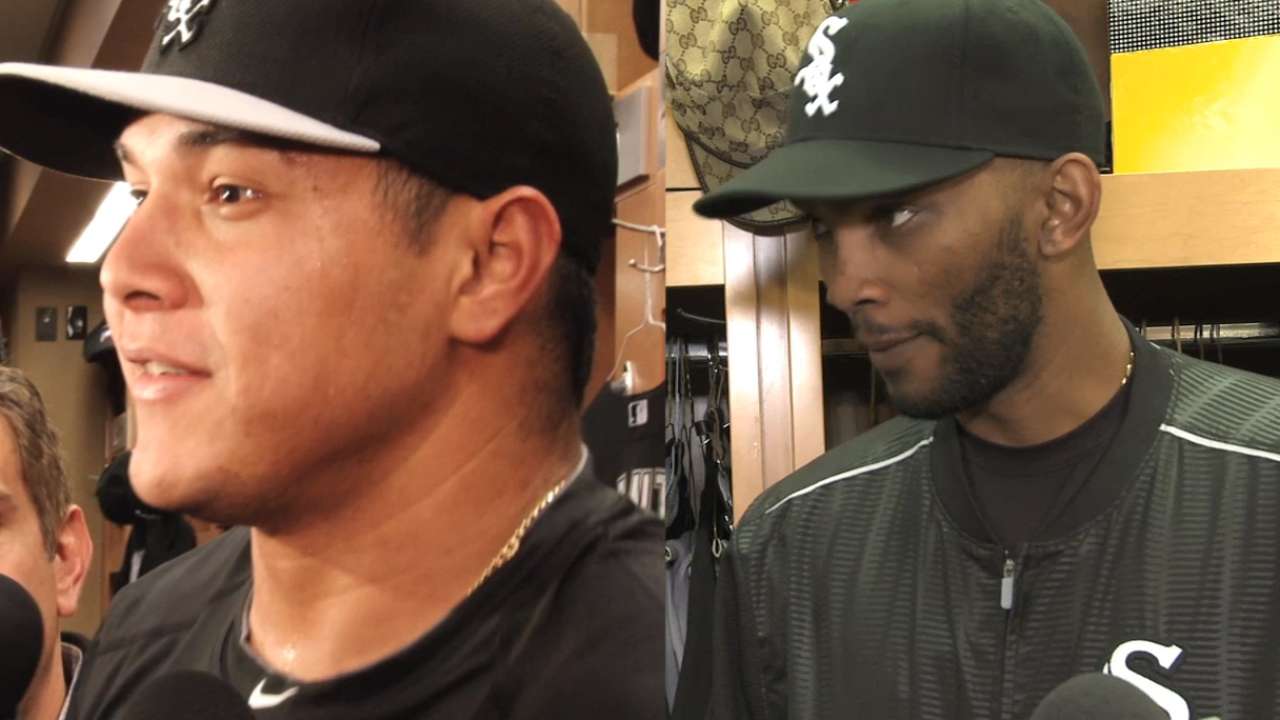 Garcia did not make the trip on Sunday when the White Sox traveled to Hohokam Stadium to take on the A's. But, with six hits in his first eight at-bats, he already has produced a bit of a hot streak to open Cactus League play.
This strong showing can be attributed to continued hard work turned in by Garcia, a carryover from the extra time and energy Garcia put in last year simply to come back from what was supposed to be a season-ending avulsion fracture and torn labrum in his left shoulder, sustained while diving for a fly ball on April 9 in Colorado. The right fielder does extra early work in the mornings at Camelback Ranch, ranging from gym time to soft toss to hitting off of tees.
He also puts together a little pregame research session about the pitcher he will be facing in Cactus League action.
"I feel great," Garcia said. "I'm seeing the ball good. I'm trying to not swing at bad pitches. Work my count. I'm relaxed, focused and [trying to] make it happen."
"There are going to be swings and misses out of him, but he's putting it in play, running the bases great," White Sox manager Robin Ventura said. "That's the biggest thing is him running around, seeing how free and easy it is. He got short-changed last year as far as at-bats, but his movements around the field, making plays in the outfield, things like that, that has been important."
Playing winter ball in Venezuela helped Garcia make up for lost time, and he already feels comfortable in the outfield with new additions Melky Cabrera and Emilio Bonifacio. The leaner Garcia also is ready to run, getting a good lead on the regular season with a stolen base to his credit.
"When they give me the sign, I'm going to run and try to steal that base," Garcia said. "I just have to do my job."
Scott Merkin is a reporter for MLB.com. Read his blog, Merk's Works, and follow him on Twitter @scottmerkin. This story was not subject to the approval of Major League Baseball or its clubs.