Utley about a week away from seeing game action
Six-time All-Star recovering from sprained right ankle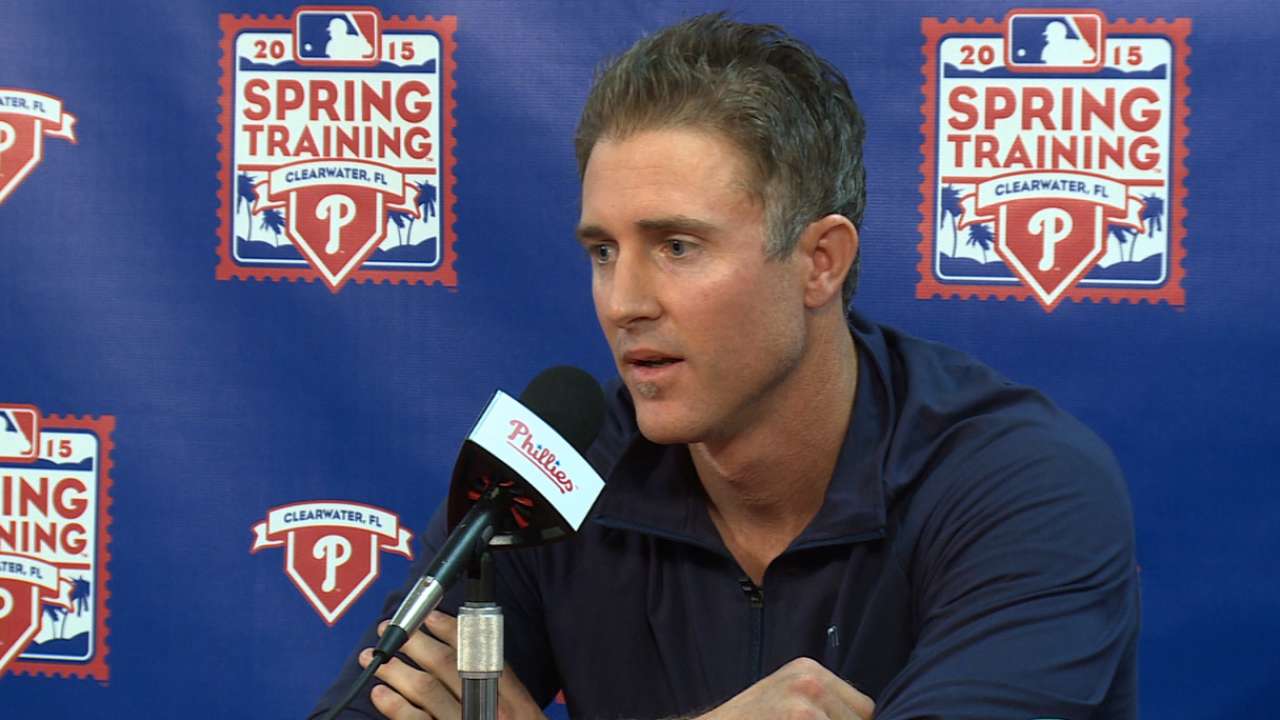 PORT CHARLOTTE, Fla. -- Second baseman Chase Utley is probably at least a week away from making his Grapefruit League debut after suffering a sprained right ankle while working out in January. But the Phillies remain optimistic that the six-time All-Star will be fully prepared for Opening Day.
Phillies general manager Ruben Amaro Jr. hopes Utley can get into a game within a week, but cautioned that it remains a day-to-day situation.
"I just saw his ankle [Saturday] and it's still swollen. It's going to take some time to heal. There's no reason to rush him," the general manager said before Sunday's 5-4 win over the Rays at Charlotte Sports Park. "As long as he gets 40-50 at-bats to get his timing down. I think that's the important thing."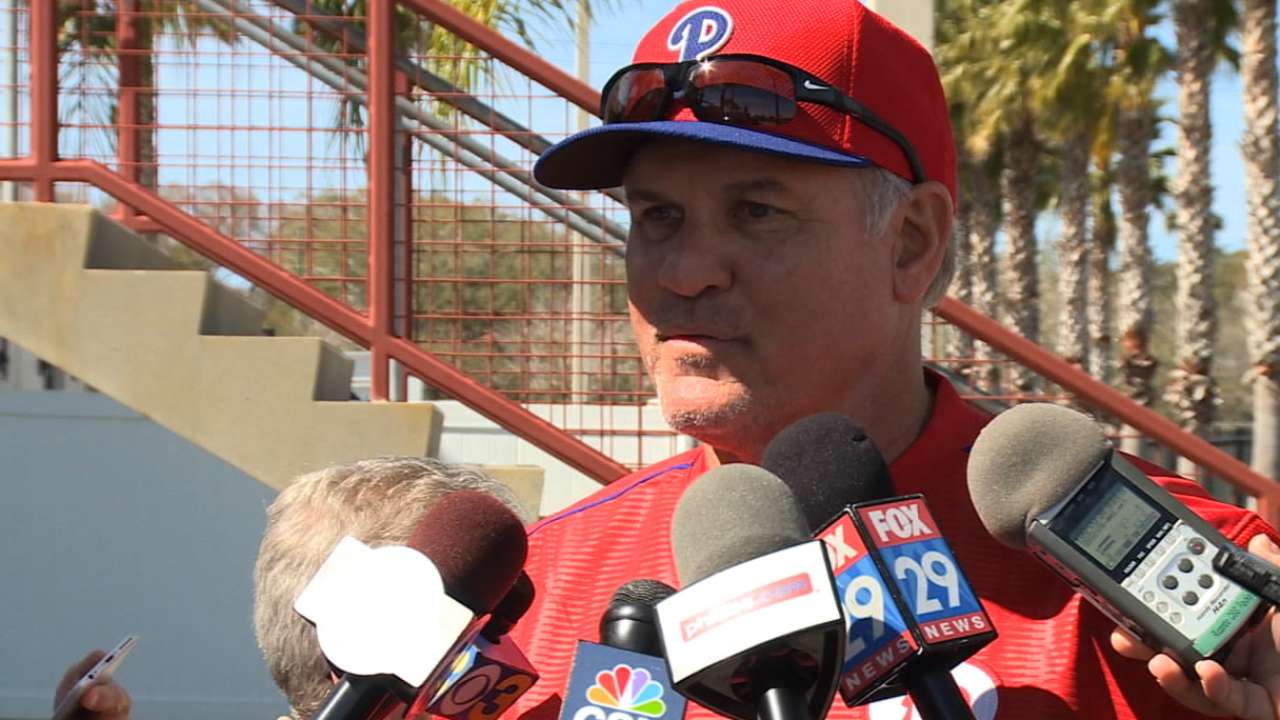 Phillies manager Ryne Sandberg said he believed the 36-year-old Utley could be ready for the regular season even if he doesn't play until there are two weeks left, which is about March 21.
"Two weeks can be adequate for a regular player. I think the biggest thing would be getting enough at-bats. He could get numerous at-bats in Minor League games, as guys do. Then you hit the field for two weeks. For some guys that's enough," the manager said.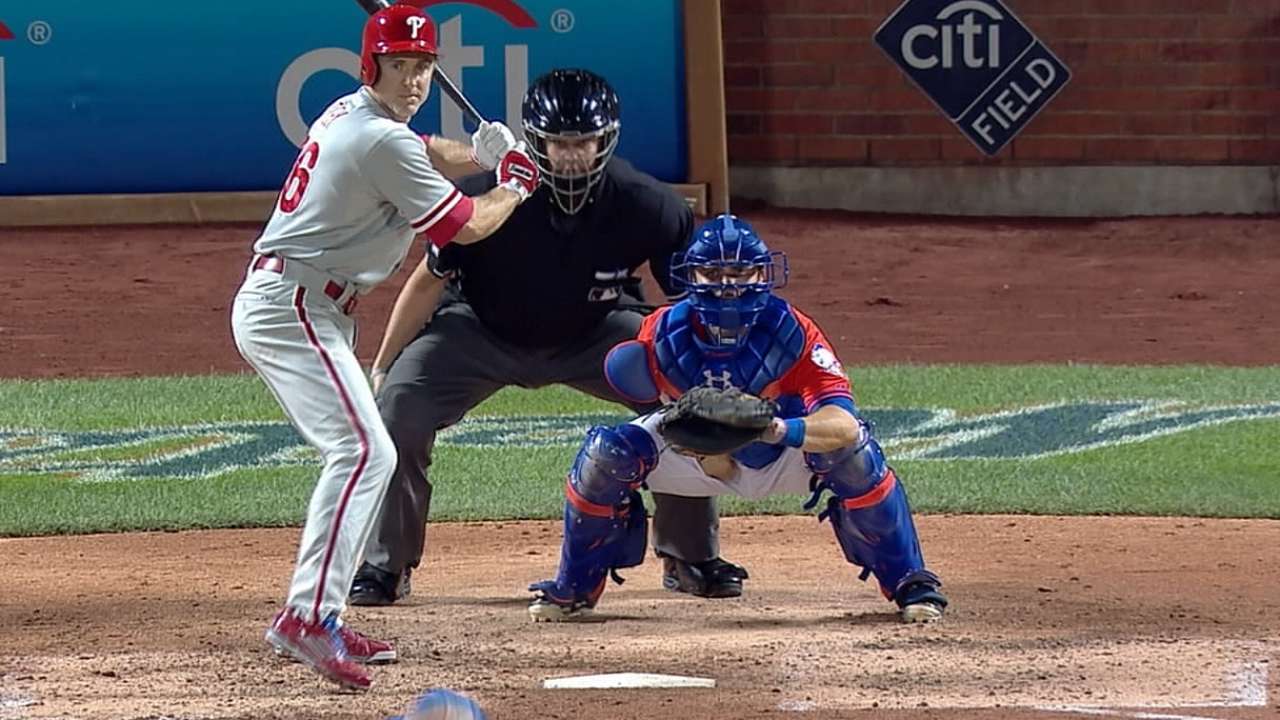 "He's gaining on it. He's able to take ground balls. He's able to run adequately. He's getting his conditioning in. He's taking a lot of batting practice. So I think it's more just continuing to do that to get him real stable on his ankle, which I think will help him not think about it when he's out there playing.
"Everything else is good with him. That's the positive thing. He doesn't want his ankle to affect something else. So it's somewhat precautionary."
Paul Hagen is a reporter for MLB.com. This story was not subject to the approval of Major League Baseball or its clubs.