Mariners' setup trio looks to repeat 2014 success
Farquhar, Medina, Wilhelmsen contributed to Seattle's MLB-best bullpen ERA last season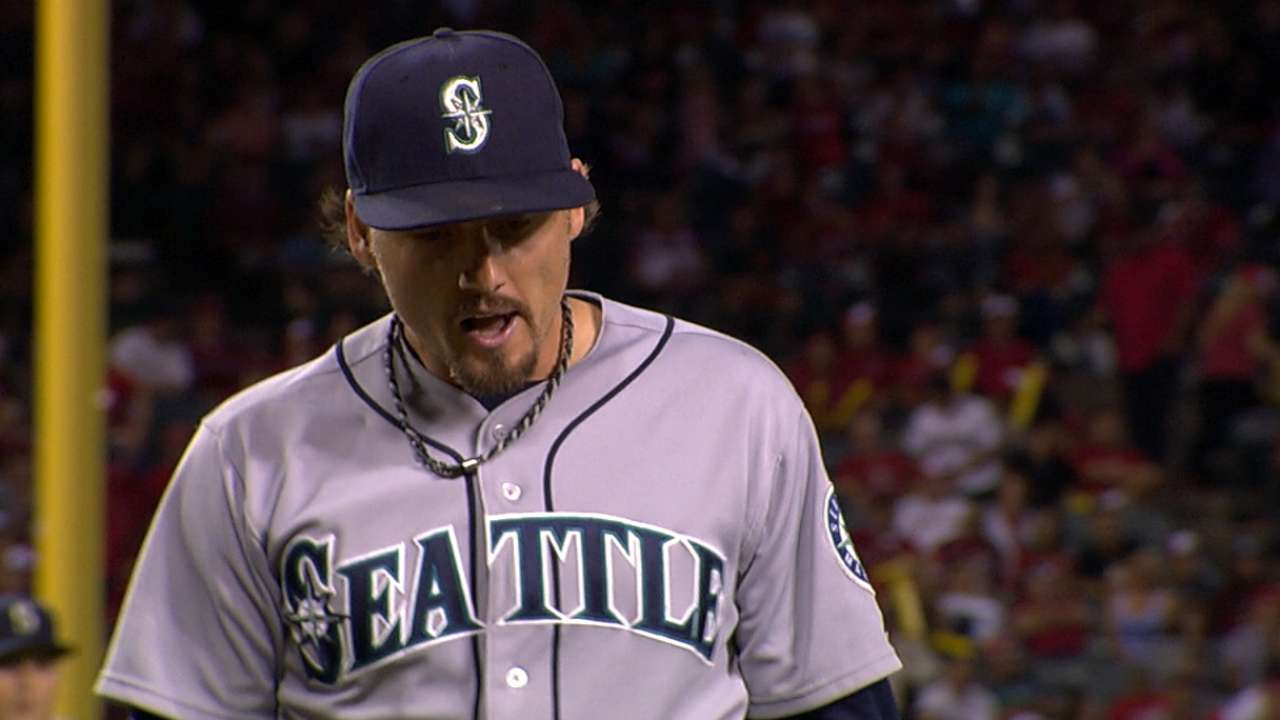 PEORIA, Ariz. -- On another MLB team, Seattle Mariners relief pitchers Danny Farquhar, Yoervis Medina and Tom Wilhelmsen might be in line for promotions after their dominant 2014 campaigns.
With high-end velocity and strikeout stuff, each pitcher could make a strong case to inherit a closer's role this year. But for the Mariners' bullpen to replicate last year's success, the three right-handers realize their personal egos must be put aside.
"When you have the best bullpen in baseball it really doesn't matter what your role is," Wilhelmsen said. "Because things are obviously working the way they are."
This season, Farquhar, Medina and Wilhelmsen will continue to pitch in their familiar setup roles for a Mariners bullpen that returns most key contributors from last year.
The bullpen's 2014 ERA of 2.59 was the lowest in the Majors, an enormous improvement over the 4.58 ERA the unit posted in '13.
Several changes contributed to the bullpen's sizable improvement.
A large part of the success came from signing free-agent closer Fernando Rodney, who not only set a Mariners single-season record with 48 saves, but also allowed Farquhar, Medina and Wilhelmsen to pitch primarily in the seventh and eigth innings.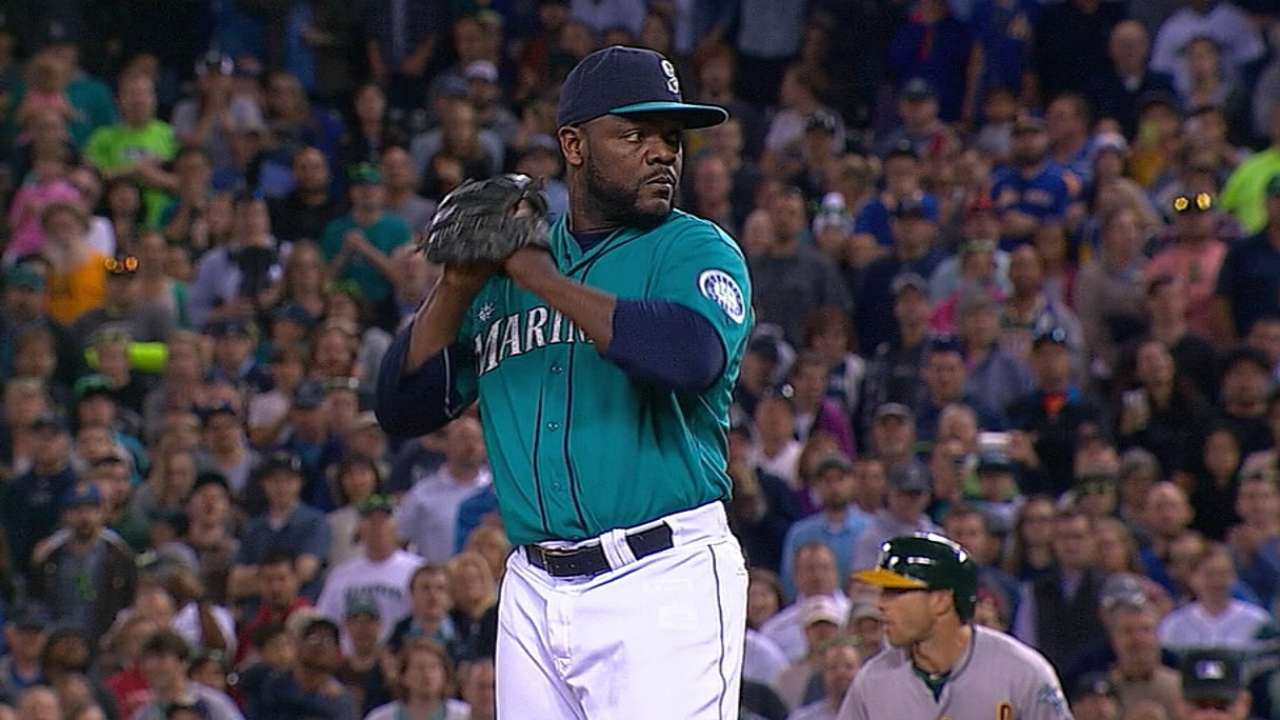 All three relievers thrived setting up for Rodney, setting career lows in ERA and walks-per-nine-innings.
"I think that's the importance to having a closer," said Mariners manager Lloyd McClendon. "It allows everybody to fall into slots they need to be in."
Another factor was a change in the team's pitching philosophy. Under McClendon, Mariners coaches emphasized the importance of pitching on the inner half of the plate.
"That was something we set out to do game one," Wilhelmsen said. "We stressed the importance of throwing inside throughout the year, and that probably contributed to a good portion of our success."
Pitching inside was especially helpful when Farquhar, Medina and Wilhelmsen faced left-handed hitters. Together, the three right-handers held left-handed hitters to a combined .198 batting average.
"I really worked on that last year," Medina said through a translator about facing left-handed hitters. "Throwing inside with my sinker, that really helped tremendously."
Even though the three have accepted their roles as setup men, they all still have aspirations of closing on a full-time basis.
"Everybody should have those goals," Farquhar said. "If you don't, what are you working for?"
Farquhar and Wilhelmsen have experience closing games for the Mariners, while Medina has only one career save. If the Mariners were to lose Rodney for an extended period of time this season, it's logical that one of the three would ascend to the closer's role. McClendon said he would not entertain the hypothetical of which one he would choose to replace his star closer.
"I don't even want to think about Rodney being hurt, my god," McClendon said.
One of the reasons McClendon is so fearful of losing Rodney is his belief that only a certain type of pitcher can handle the stress of the ninth inning. However, Wilhelmsen said from his experience there were limited adjustments needed to pitch as the closer.
"The mentality is the same -- just get outs," Wilhelmsen said.
Ari Kaye is a graduate student in the journalism masters program at Arizona State University. This story is part of a Cactus League partnership between MLB.com and ASU's Walter Cronkite School of Journalism and Mass Communication. This story was not subject to the approval of Major League Baseball or its clubs.