'Dream come true': Dodgers enlist military members for BP help
Team partners with Luke Air Force Base in Glendale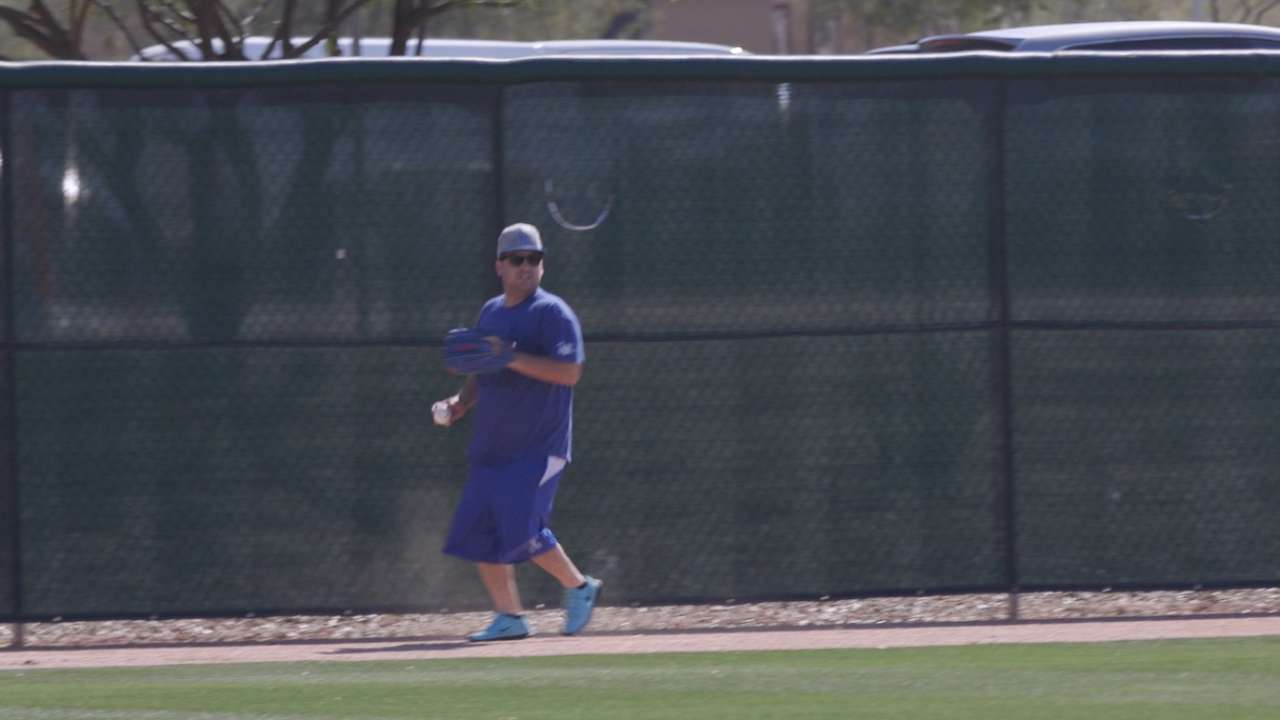 GLENDALE, ARIZ. -- The Dodgers have called in the military.
Looking to reduce the risk of injury to pitchers while reaching out to the local community, the club has enlisted service members from the 56th Fighter Wing stationed at nearby Luke Air Force Base to shag balls in the outfield during batting practice.
"It's a dream come true, a once-in-a-lifetime experience," said Staff Sgt. Michael Seymour, a Sunday shagger. "The Dodgers reached out to the military, and we haven't seen a lot of that at Luke. I really appreciate the opportunity."
Nick Francona, son of Indians manager Terry Francona and an Afghanistan war veteran, is an assistant director of player development for the Dodgers and he came up with the idea.
"Over the offseason, we were looking at ways to reduce the stress on pitchers shagging in the outfield from an injury perspective -- mostly hamstrings and backs," Francona said. "At the same time, a lot of teams use batting practice to engage with the community.
"We found this to be a great partnership. We love having them out here and hope it continues for a long time."
Anyone from the base is eligible to volunteer and about 25 are selected for each morning's batting practice. Francona said the program began on the Minor League side at Camelback Ranch last month and moved over to Major League batting practice Friday.
"The Major League staff was receptive to it and (Manager) Don Mattingly was an enthusiastic supporter," he said.
Ken Gurnick is a reporter for MLB.com. This story was not subject to the approval of Major League Baseball or its clubs.