Young's addition narrows available 'pen openings
SURPRISE, Ariz. -- The addition of right-hander Chris Young and general manager Dayton Moore's declaration that Young would indeed make the team in the bullpen will intensify the competition for what could be just one or two openings on the club's relief staff.
With Young on board as of Saturday, and if right-hander Luke Hochevar is effective enough in Spring Training that he won't need an early-season rehab stint, the Royals have six locked positions in the bullpen: Greg Holland, Wade Davis, Kelvin Herrera, Jason Frasor, Young and Hochevar.
The Royals have discussed the option of carrying eight relievers, especially if they carry Rule 5 acquisition Jandel Gustave, who was effective in his one inning on Saturday and can throw 98-101 mph.
If Gustave were to make the team, that could mean the Royals have just one opening left for left-handers Brandon Finnegan, Joe Paterson, and Franklin Morales, and right-handers Ryan Madson, Joe Blanton and Louis Coleman, who is out of options.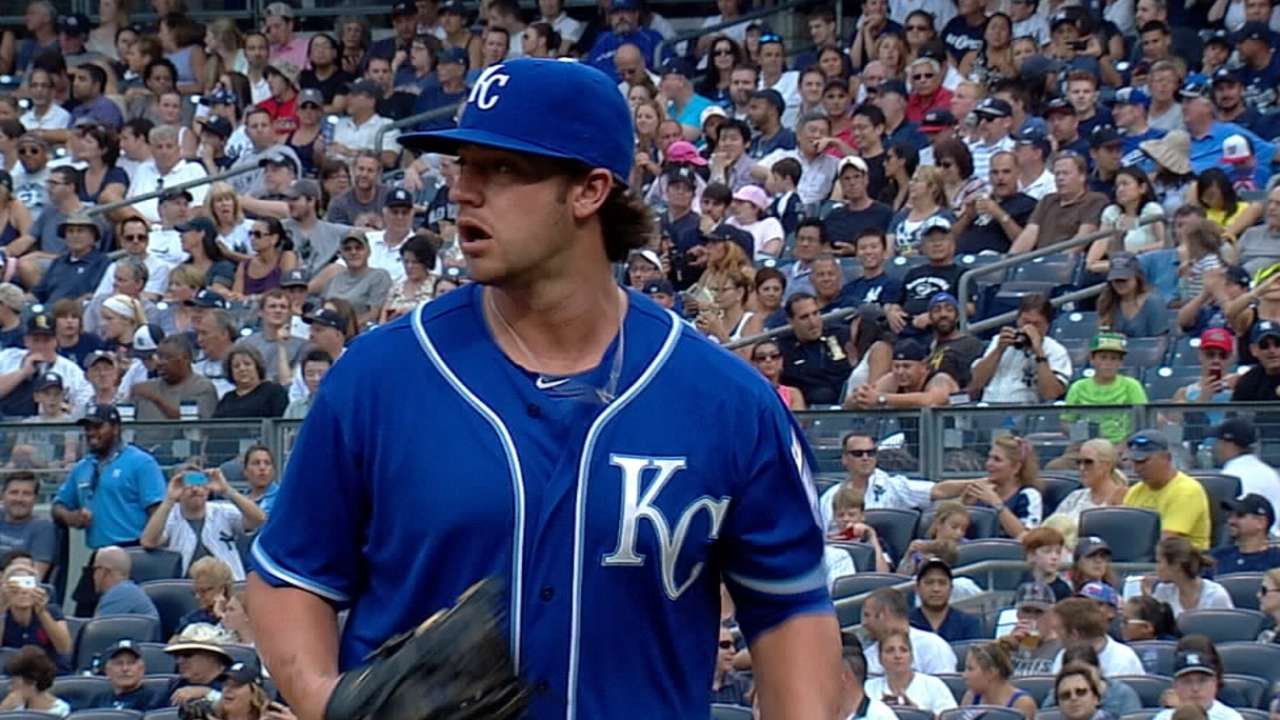 "I'm not making my team today," manager Ned Yost said. "Does it increase the competition? Absolutely. But my mindset is, when we break camp, we'll have a dynamite bullpen no matter what."
Young will fill the role of long and middle relief.
"I think the signing fills a pretty big hole," Yost said. "We didn't really have a bona fide guy who can pick up innings. We'll continue to build the best bullpen possible.
"[Young] can be a long guy, and he can also pick up innings from six through eight if you need a day where you need to rest other guys. He can be a pretty dynamic piece to the bullpen."
Young also can be that guy who gobbles up innings in a long extra-inning affair.
"And that can happen very easily," Yost said. "You get in a tight ballgame and you've already used your main guys, and he's the last line of defense."
The Royals simply are grateful that Young was still around to be signed this late.
"That was our [reaction]," Yost said. "Good pickup for us."
Jeffrey Flanagan is a reporter for MLB.com. Follow him on Twitter at @jflanagankc. This story was not subject to the approval of Major League Baseball or its clubs.