White Sox post comeback win in Samardzija's debut
Right-hander allows two runs over 3 IP; Eaton, Abreu have 2 RBIs each in six-run fourth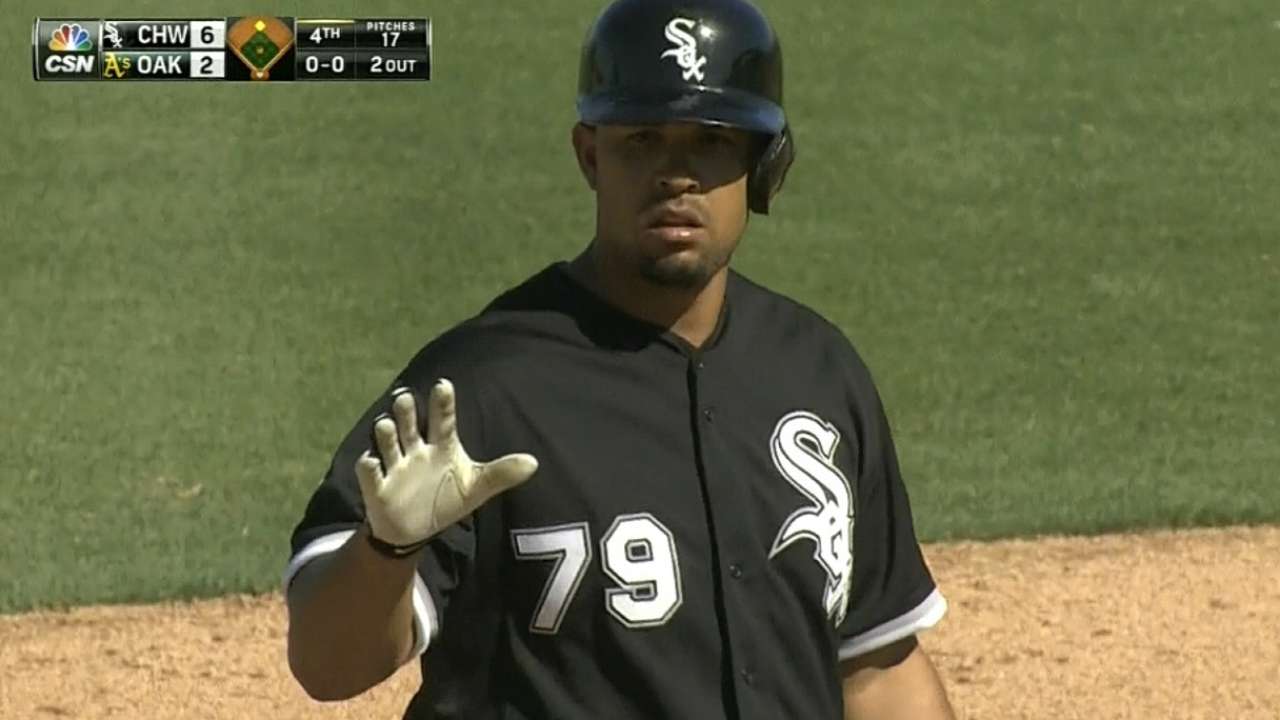 MESA, Ariz. -- Right-hander Jeff Samardzija returned to the site of his former Cubs Spring Training home to face his former A's team as a member of the White Sox on Sunday afternoon, allowing a pair of runs in three innings in his Hohokam Stadium homecoming, a 10-4 win for Chicago.
Samardzija scattered three hits, including an RBI double off the bat of Craig Gentry, following Alex Hassan's run-scoring base hit, in his White Sox debut -- three months after being traded by the A's for four players. He struck out one and walked a batter.
On the other side, A's lefty Drew Pomeranz struck out four in two scoreless innings in his spring debut, and Billy Butler hit his first homer in green and gold, an opposite-field shot off right-hander Chris Beck in the sixth inning.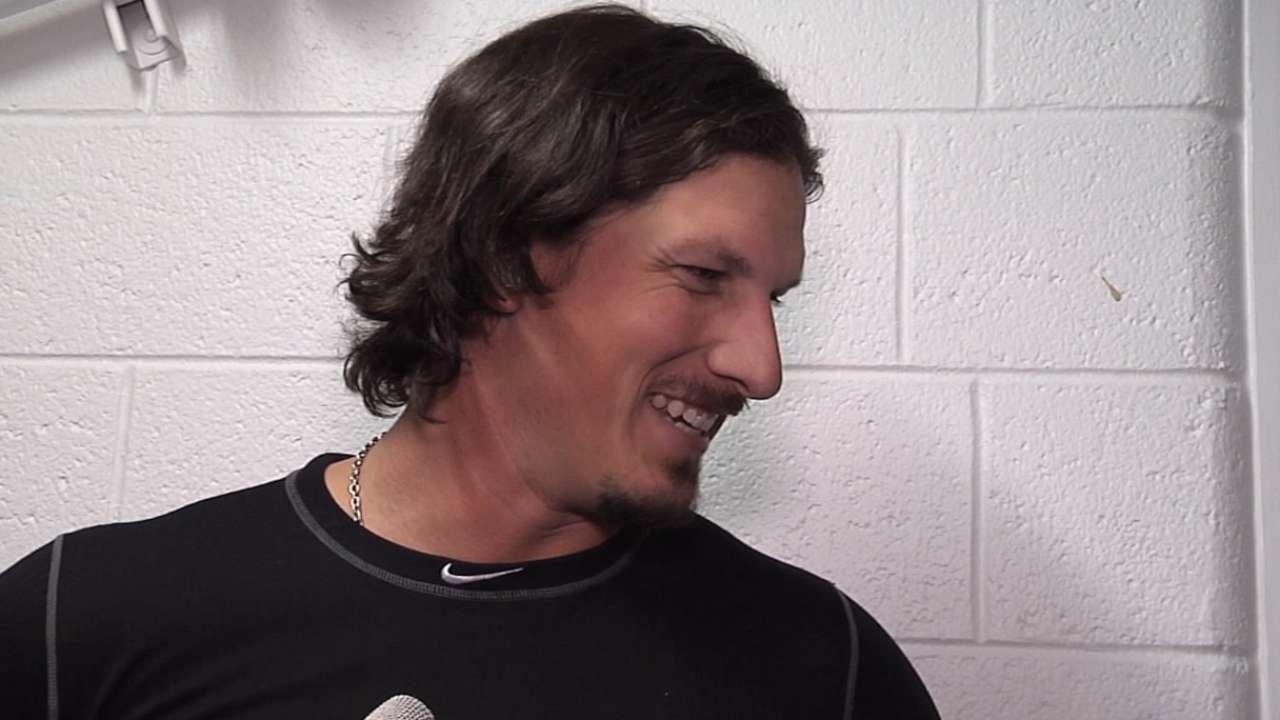 The White Sox put together a six-run fourth inning, charging potential A's closer Tyler Clippard with a four-spot. Courtney Hawkins and Rob Brantly notched back-to-back RBI singles off the right-hander, and Adam Eaton drove them both in with a two-run double against switch-pitcher Pat Venditte, who surrendered another two-run double to Jose Abreu.
The White Sox added three more in the eighth inning, getting an RBI single from Tyler Saladino and a two-run single from Carlos Sanchez. White Sox catcher George Kottaras, another former A, homered in the ninth.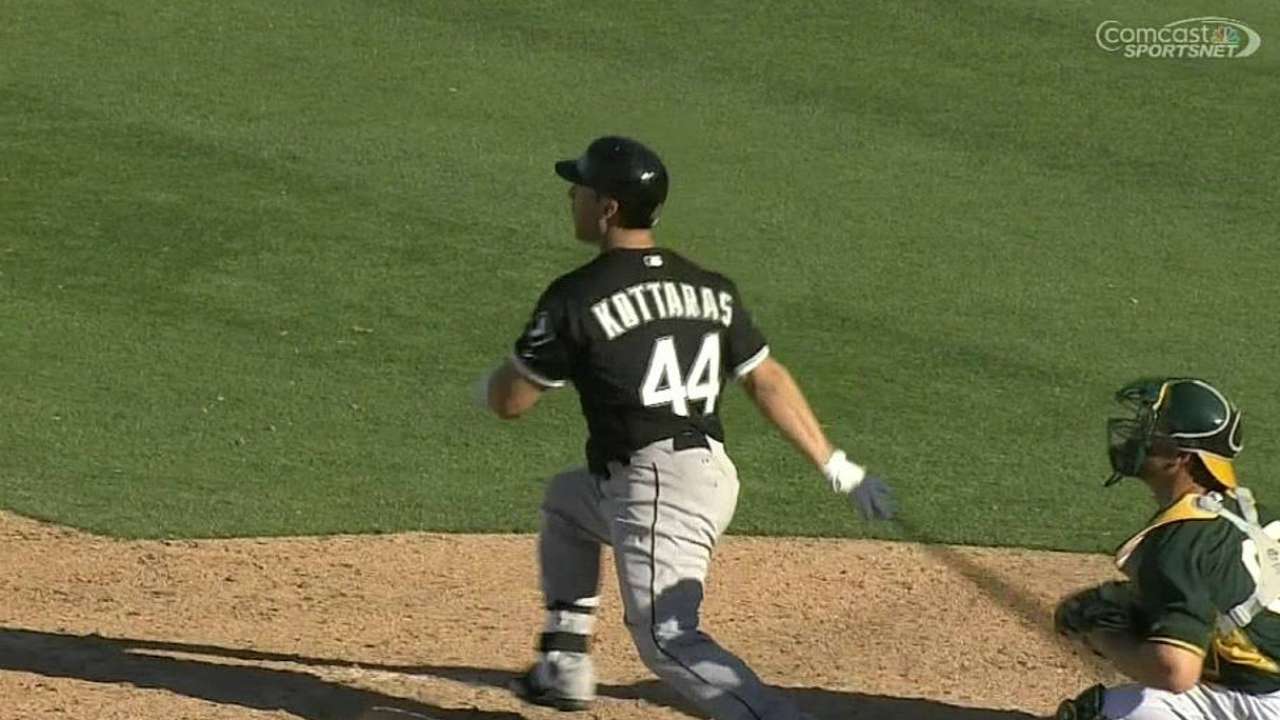 Oakland loaded the bases in the ninth and pushed a run across on a groundout.
Up next: Jose Quintana makes his second Cactus League start for the White Sox, who will host the D-backs for the first time this spring. Brad Penny, Zach Duke, Matt Albers, Zach Putnam and Maikel Cleto also are scheduled to pitch. Monday's game will be broadcast live via a free, exclusive whitesox.com video webcast at 3:05 p.m. CT.
Jane Lee is a reporter for MLB.com. This story was not subject to the approval of Major League Baseball or its clubs.