Young quickly learning center field on the fly
Braves veteran could fill void with Upton out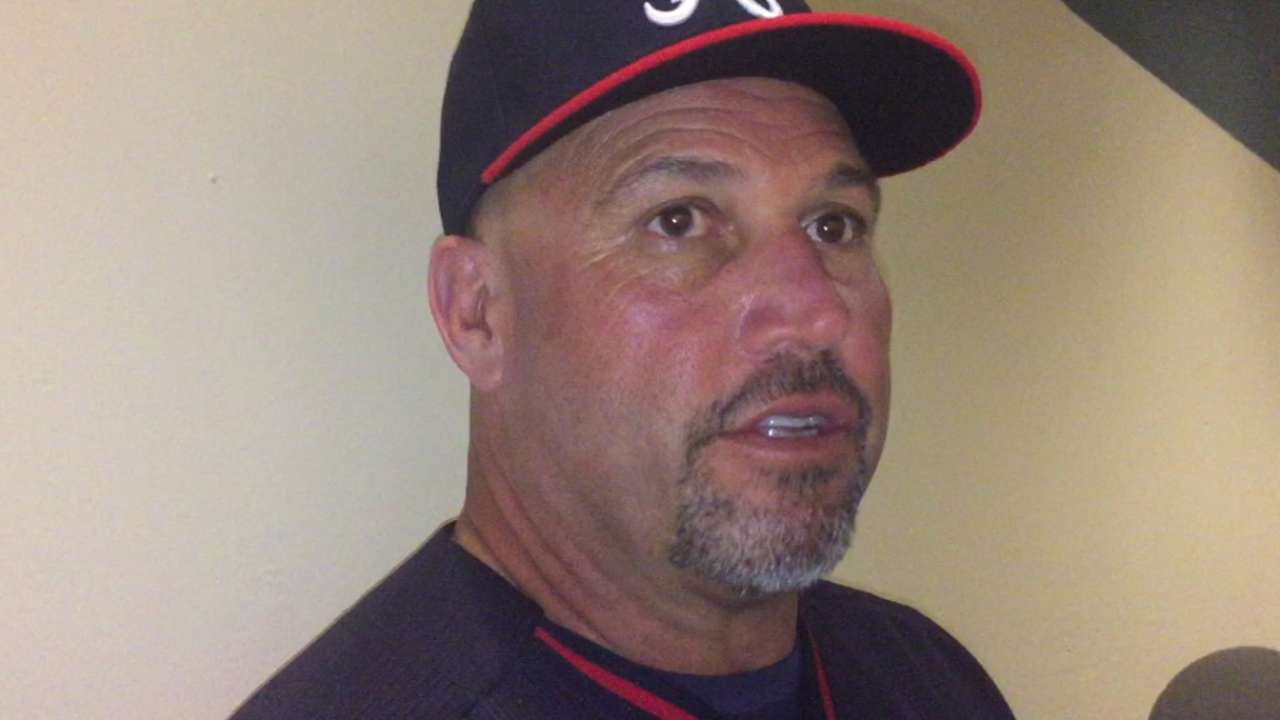 KISSIMMEE, Fla. -- Because he has much more experience at the position, Eury Perez opened as the early favorite to patrol center field for the Braves while Melvin Upton Jr. is sidelined with a left foot injury. But Eric Young Jr. has given the club reason to believe he could quickly gain comfort in this unfamiliar role.
"He's still not polished, but [third-base coach] Bo [Porter] works with him a lot," Braves manager Fredi Gonzalez said. "I think the more you run him out there, we're going to feel comfortable. He's going to be fine because he is an athlete."
With Upton likely out until at least May, the Braves will continue to evaluate whether Perez, Young or Todd Cunningham would serve as the best option to fill the void. While Perez and Cunningham have played center throughout their Minor League careers, Young has just 44 games at the position during his Major League career. But his unfamiliarity with the position has not been evident since the exhibition season began.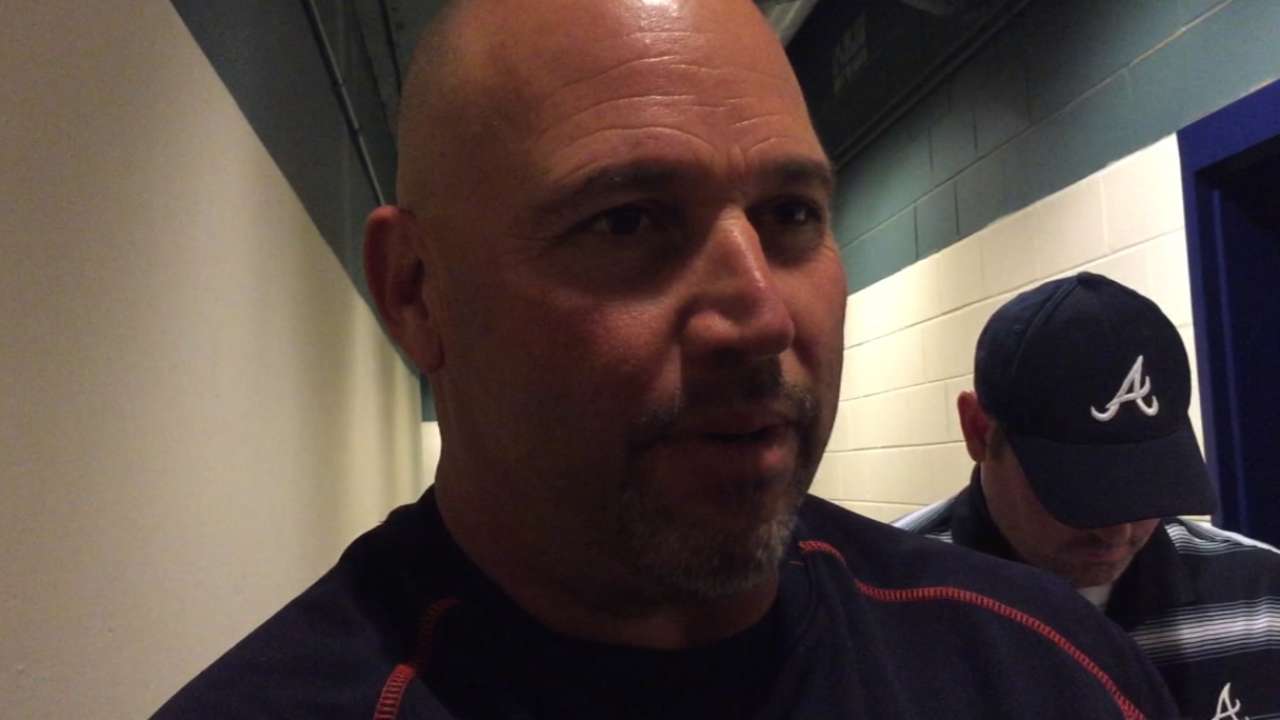 Young made a diving catch in right-center field Thursday against the Tigers and then ranged into left-center field to make another highlight grab during Saturday's split-squad game against the Mets. During Friday's contest against the Mets, he showed off his arm with a pinpoint throw to third base that resulted in an out.
Though the Braves recognize Young has not garnered enough experience to consistently take good routes to fly balls, they believe his speed can negate this weakness. The experience issue could also dissipate as he continues to get used to seeing balls off the bat from the center-field perspective.
"He's a grinder," Gonzalez said. "He's the son of a Major League Baseball player. He's been around every locker room since he could walk. So he carries himself with the utmost professionalism. His character is off the charts."
When Young signed a Minor League deal in February, it appeared he would bat leadoff and play left field when Jonny Gomes does not play against a right-handed starter. But if Young does end up primarily playing center in Upton's absence, then Zolio Almonte, Todd Cunningham or Perez could platoon with Gomes in left.
Mark Bowman is a reporter for MLB.com. This story was not subject to the approval of Major League Baseball or its clubs.